*This article was first published in Frederic Joye's LinkedIn newsletter, Culture-Focused Outsourcing*
In a remote (and, gasp, offshore) workspace, is 'out of sight, out of mind' really bound to happen?
I admit it can be easy to fall into the trap of being 'invisible' now that we no longer share a common office space with team members.
So how do I ensure that everyone's presence is just as felt even in a work-from-home, multi-continent environment?
Always keep your virtual doors open. Be immensely accessible by encouraging everyone to message you whenever they need to during your work hours and never leave a question unanswered. Build a solid rapport with distributed team members by promoting camera-on meetings and by scheduling these during "the golden hour" or at a time when everyone is simultaneously present.  
Normalize asynchronous collaborations. Take the focus out of not getting replies ASAP but trusting that you will attend to messages when you are out of your 'flow mode' and without derailing schedules. And make sure to avoid the remote meeting no-nos.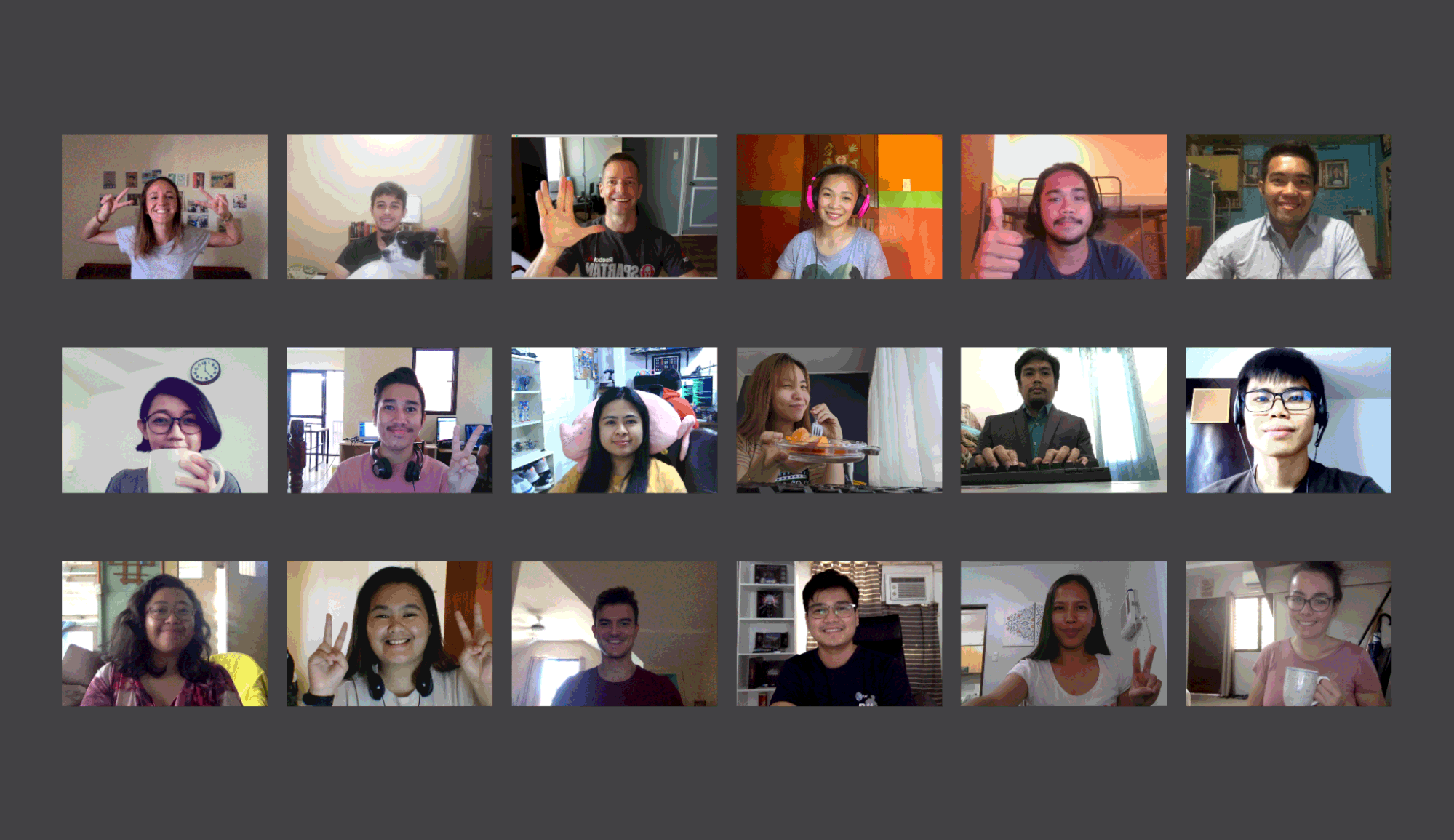 Be explicit about what "done" looks like to you. Over-communicate goals and standards to ensure everyone on the team are on the same page—update team members about possible roadblocks and when progress and decisions are made. 
It is also our practice to keep project documents available and open to suggestions for all. This enables transparency, breaks down silos, and prevents gatekeeping of information.
Share insights and new learnings. Set a regular time with the team for a casual check-in about new ideas they may have about current projects, processes, workout regimens, or just about anything! 
Usually, at the end of a 10-day sprint cycle, we like to share personal reviews about what worked and what needs improvement. Other teams like to set bi-weekly meetings and take this time to share ideas picked up from books or trainings. These meetings have no set rules or agenda, and anyone on the team is free to facilitate should they want to.
Acknowledge achievements, regardless of magnitude. Recognize both team members' work and off-work success, no matter how small. Making efforts noticed through a simple shout-out or a "thank you" are simple but powerful gestures.
Do honor these achievements sincerely and without the expectation of boosting morale. Being generous with giving praise makes team members feel appreciated and seen.
Make time for fun. Parties are not out of the question at all, even when you and your team members live miles away from each other. Facilitate online and in-person activities solely for team members to turn off their work brains and mingle and goof off.
One of our most highly anticipated events is a break from the norm, like our Annual Fun Day, where we just set out areas in the office for games, wholesome food, and relaxing activities for anyone who can come in person.
Instead of trying to simulate the office experience in our everyday operations, we put our efforts into strengthening our culture to bring visibility, accountability, and transparency.
Rather than tightening the leash (as some business owners horrendously say), we loosen it. We allow team members to cultivate autonomy, empowerment, and engagement in ways that work for them. 
In turn, everyone develops a sense of accountability in their own day-to-day productivity while gaining self-assurance and trust in their teammates. This all takes place without the need for employers to excessively monitor progress.
What do you do to maintain or increase the visibility of your team members? I am always open to new ideas and want to learn from you! Feel free to share your insights or get in touch to explore other tech hire options. :)