A notification pops up on your phone that says you just got mail or a new FB post just arrived on your feed. You check it out and notice it's a job vacancy at Arcanys. You think, "Sounds familiar. Isn't that an Esports team I used to watch?" But the logo is different so you're not quite sure it really is, or where you heard it from.

Well, first things first, if you want to seriously learn about Arcanys, check out our back story, some info about our team, and what we aim to do in the IT Outsourcing industry. But if you want to take the shortcut (and who doesn't?), continue scrolling and read on so we can shed some light on some of the most common questions you may have about Arcanys right now.

So, on to the pièce de résistance … Ready, set, go!
1. What does Arcanys do exactly?
Well, we're a band of over 210 software engineers, QA testers, UI/UX designers, and other tech professionals. Basically, we aim to assemble software development teams to help tech-enabled companies around the world, especially in Australia and New Zealand. As dedicated tech teams, we build and maintain all kinds of game-changing software solutions, from mobile game apps to fintech and ERP platforms.
2. How is Arcanys different from other tech companies in Cebu?

Arcanys has been known to focus on what's better for its people without compromising what's better for the business. We've always believed that our people are our strength, and we do everything we can to provide opportunities for them to learn, test, and grow on many levels. How? Well, for instance, here's a list of ways we foster continuous development and growth in Arcanytes. You should check it out!
3. What is the meaning of the name "Arcanys"?

The name Arcanys actually comes from the word "arcane" (which comes from the Latin word arcanus, meaning secret or closed). According to Merriam-Webster it means "known or knowable only to a few people", which, for us, refers to the exceptional mastery of software development skills that we have in our team.
4. Is it true that the company started with a team of Dota players?

Well, Arcanys indeed started becoming known in the local scene as the main sponsor for a professional Dota 2 team called Arcanys Gaming. The team, though, was a separate venture of Arcanys co-founder Alan Debonneville.

In fact, the first outsourcing team Arcanys had was a group of professional customer service agents for another gaming company that deals with virtual assets for another popular video game. From there, and recognizing the industry demand, the company naturally expanded to software development, QA, UI/UX design, cloud systems management, and other IT support and solutions for all kinds of ventures and startups.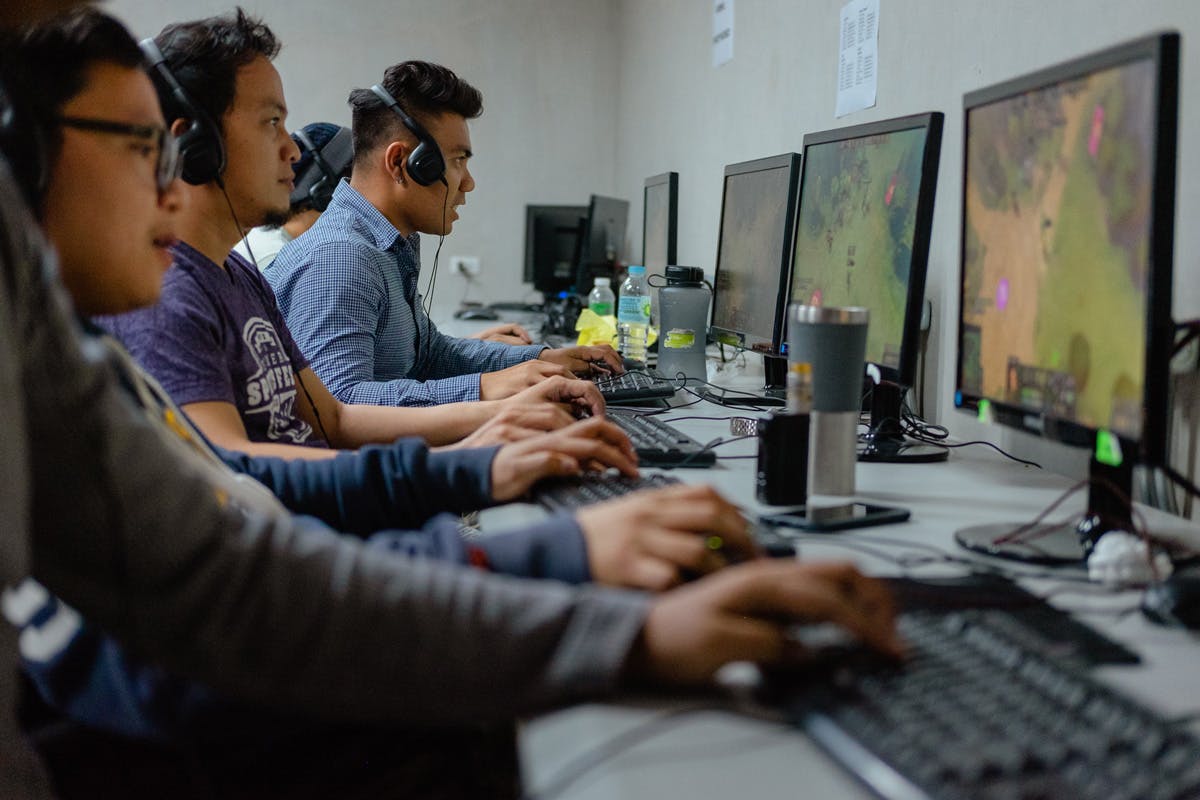 And as an homage to the professional Dota 2 team Arcanys Gaming, the company has likewise set up various perks for avid gamers in the fold such as a 24/7 gaming room in our office, where anyone can play their favorite video games. We even have VR equipment that any curious or daring Arcanyte can try. Lastly, we have exciting video game tournaments on special occasions, which many Arcanytes, as it happens, can't wait to participate in. So if you're a gamer yourself, and you also know your way around software development, of course, you'll fit right in here with us!
5. How can I work at Arcanys?

You can either apply directly through our website or send your application, along with your CV, to hr@arcanys.com. Once you've sent it, expect our Recruitment Team to contact you after a few days regarding the outcome of your application. If you initially qualify, you will then go through a few interviews and take some exams to further assess your qualifications. But no need to stress out really. Watch below why.
By the way, you can find all the latest vacancies and jobs information on our Careers page.
6. Do you hire fresh graduates/interns/undergrads?

We used to accept OJTs (on-the-job trainees) from tech schools. In fact, many of our tenured developers started out as our trainees. All our current projects, though, require experienced junior/senior developers. And right now, we have no tasks we can confidently delegate to trainees.
7. Do you offer employee training or workshops?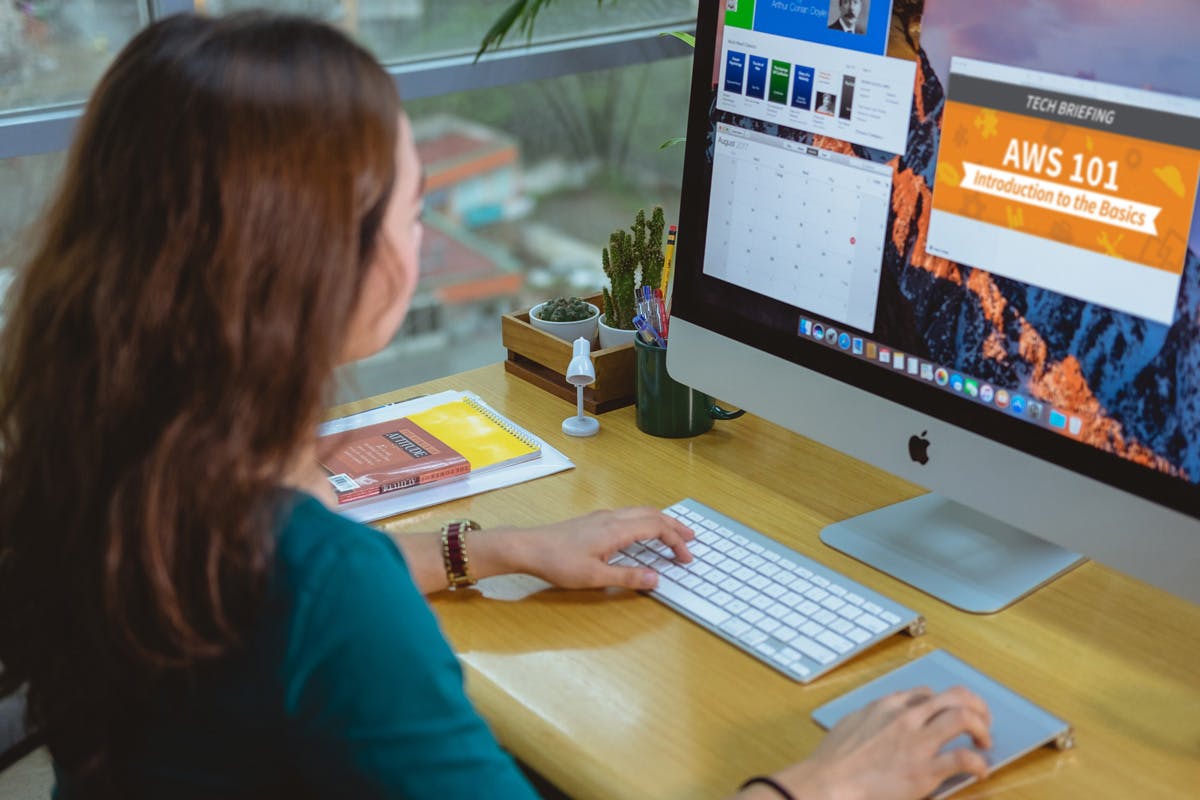 Yes, because our co-founders are big believers of continuous learning, Arcanytes are offered paid weekend training and any kind of tech-relevant workshops. We even support teammates who want to learn new tech and earn certifications such as in AWS. And besides, if you're passionate about your work like we are, you'd always want to be up to date on things. Aside from that, we have different clubs and classes for various self-improvement endeavors such as Toastmasters, English classes, and all kinds of fitness activities.
8. What technologies do you work with?

Actually, our diverse tech team has quite a long list of capabilities and skills under its belt. Currently, we have people with expertise in UI/UX design, Java and Javascript development, Laravel development, Cross-platform mobile app development as well as .NET, PHP, and Python development, and IoT technologies. We also have masters of Manual testing, Test automation, and Cloud systems administration. For a complete list of these, you can check out our Services page.
9. What kind of projects do you handle?

We build mostly SaaS products like Payment Logic or Register Now, and we handle all kinds of challenging innovative projects, from mobile game apps to Fintech and ERP platforms. For a glimpse of these, you should check out our portfolio.

Here in Arcanys, many of us love solving puzzles and we love challenges. So true to form, Arcanytes have accomplished a range of complex tasks for various projects—from successfully solving usability and performance problems to building and maintaining solid APIs and perfecting software infrastructures. As long as we get to roll up our sleeves to help other companies develop next-gen software products for millions of users, we're happy!
10. How much is your salary range?

We offer industry-competitive salary packages for all our employees. As is true in most, if not all, employment, compensation packages depend on certain factors like your current salary, years of experience, and skills, which can all be determined during the exam and interviews.
11. Do you offer part-time jobs/remote work?

At the moment, we're only accepting IT professionals who can work full time because our clients require full-time team members.

As for remote work, since the quarantine period started here in Cebu City, 95% of Arcanytes have seamlessly transitioned from working at the office to their homes. And as there's still no definite date as to when it will be safe to have people back at the office, this setup is going to be in place indefinitely.
12. Where is your office located?

Our office is located in Cebu City, considered the de facto second capital of the Philippines in terms of trade, business, and commerce. Our precise location is at PEZA-accredited JY IT Bldg. Lahug, which is a few hundred meters away from IT Park.

We usually prefer our members to be located in Cebu City to better collaborate with their teams, but in some instances (discussed on a case-by-case basis, depending on your seniority and profile), we can accept members based in other cities.
13. Do you have a Manila office?

No, our office is only in Cebu and we're concentrating our expansion efforts here since we know there are still many untapped local talents here.

As of the moment, most of our workforce are working from home and so will our new employees, since there's still no definite date when the quarantine protocols will truly end. We expect all Arcanytes, though, to be ready to report back to the office once it does, and so we're still only entertaining Cebu applicants for now. If you're a software architect or you think we should still check you out even if you're based outside Cebu, then you can send us your CV. You never know.
14. What do you do at the Arcanys Early Learning Foundation? And why Math?

Arcanys Early Learning Foundation (AELF) is a non-profit organization that runs a program that offers free fun math and logic coaching lessons to children, with the active participation of their parents. They cater to children from ages 3 to 5 years old, and they have helped more than 6,000 families and held over 180,000 math sessions since it was founded in 2012.
As for why the coaching focuses on math and logic? Well, it all started with a father and son duo (John and Alan Debonneville) who believes that teaching children these two areas of learning at an early age will enable them to develop good learning skills and study habits. (Well, because it worked for them when Alan was a child.) And that hopefully, these will help children excel and be successful throughout their school years as well as adult life. This learning model is called the ChildUp Method.

If you wanna know more about the foundation and the work they do for their partner communities, check out the official AELF website. Or if you have any young children and you're interested in this learning model, you should totally check out the ChildUp website.
15. Are you looking for social workers/teachers?

Arcanys is indeed affiliated with the AELF, an organization that offers Early Childhood Education to children and their parents in some of Cebu's underprivileged areas. The AELF does currently have full-time teachers and a social worker, and the foundation is hoping to establish more learning centers throughout Cebu City.

At the moment, though, all three of our centers are temporarily closed and our teachers are conducting coaching lessons online. Perhaps when everything goes back to normal and the foundation gets enough funds to open new centers in other locations, maybe then we'd need more teachers and social workers. Rest assured, if we're hiring, we'll surely post the job vacancies for these positions here on our website. So stay tuned!
If you have questions of your own in mind that we haven't tackled in this article or in our FAQ pages, please feel free to reach out to us through our contact page here, our Facebook page, or LinkedIn.

And if you wanna try your luck with us, please feel free to check our job vacancies on our Careers page. Or if you want to send your application and resume already, you may email it to us at hr@arcanys.com. If you already emailed us, expect our Recruitment team to get in touch with you in a few days. That is all, and best of luck!