With a SaaS (Software as a Service) economy growing at around 20% each year, tech-enabled companies increasingly rely on IT staff augmentation and software development services from outsourcing firms. This software development outsourcing model is gaining ground for many reasons, and offshore development teams have become an in-high-demand service among startups and established businesses looking to access great talent resources quickly while optimizing development costs.
This is where the Arcanys team comes in. We connect the top IT talent where they're needed the most. We've grown quite popular in the industry – but don't take our word for it. Listen to the tech founders and executives we work with, who helped convince Clutch to name us one of the top IT services providers in the Philippines for 2022.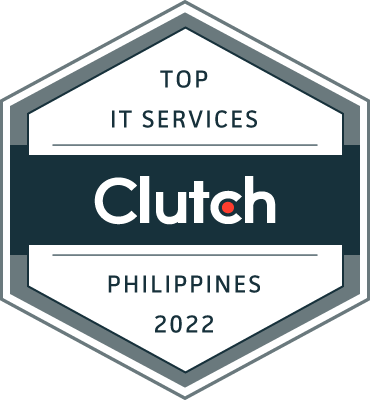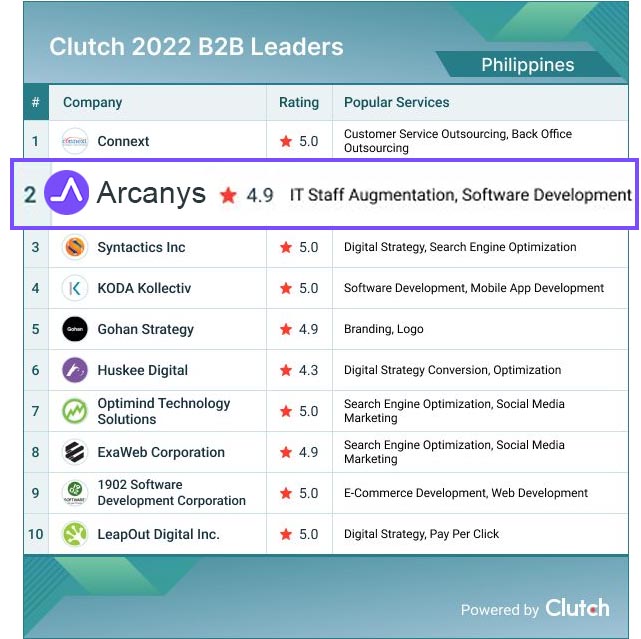 Clutch is an online B2B review and rating platform based in Washington, DC. They use a unique verification process to test all the information sent to them. Those that pass are then published as reviews on the website.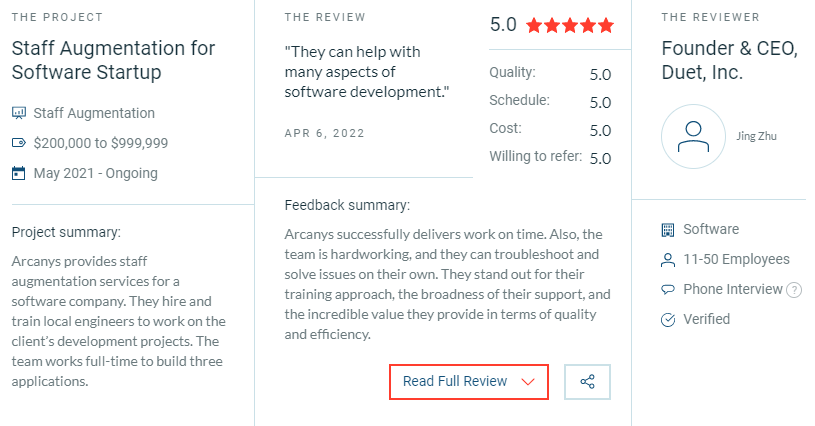 The 2022 leading agencies for each industry are selected through various criteria. But the clearest of them is review quality and quantity. Those that earn more high-quality reviews from their clients have a higher chance of getting rewarded.
In our case, the 17 comprehensive and honest reviews we received so far have made us at the top of the list for IT Staff Augmentation and Software Development services.
"We are proudly receiving a new award from Clutch today. More than the award itself, I am humbled that Arcanys is seen and trusted by many as a genuine partner that takes part in our clients' most ambitious goals. We help them secure a solid market edge with highly proficient, reliable, and motivated software development teams."

- Frederic Joye, Co-Founder of Arcanys.
This is why we want to take the time to thank all our clients and partners for their support in helping make this award possible. Their efforts are the main reason for our success, and we'll continue to rely on their input for further growth in the coming months.
Learn more about our team augmentation services here, and please contact us when you're ready to take your operations to the next level!