Koobani is a full suite of B2B solutions developed in 2011 by Digital Earth Network, a leading provider of digital and web-based technology services. Designed to unlock valuable insights for Sales teams and boost their efficiency with CRM data augmentation and business intelligence integrations, Koobani has already helped 6 companies to take their salespeople ROI to new heights. "We wanted to create a solution for Sales Reps to be more efficient," explains CEO of Koobani, Geoff Robinsons. "By pulling data from ERP systems, they have a connected view of all data across the entire customer journey. End-of-day data are available at their fingertips, across any devices."
From India to the Philippines: Koobani outsourcing journey

With a concern for continuous improvement of their products and faced with obvious economic constraints, the US-based founders quickly decided to outsource part of their software development and eventually hired a viable team in India in 2010. Koobani's first outsourcing experience didn't turn out as expected, communication and work mindset differences led to a lack of accountability. "They were not hearing our words. We needed a team to challenge us and to teach our team the right way to build a product," remembers Geoff Robinsons. "Language and cultural gaps were a big issue. We had got an MVP and a final product, but when we added a new feature, it would break three features that were working. You need clear communication, especially if you have an inexperienced team."

That experience with the India-based team prompted Koobani to look for a more skillfully adequate but still cost-efficient team to support their software development and accomplish the work started by their previous provider—ideally one in the Philippines, where one of Koobani's founders was established. "You can build a building with a very good carpenter and new concrete, but you need an engineer and architect to understand how ten-storey buildings stand up and won't fall down," highlights Geoff Robinsons. "That's what the Arcanys team brings."
"A refreshing experience with a team that challenges you"

Not only did Koobani need a team with high communication skills, but they wanted to have a development partner who truly understands their goals and shares the same business values, so the culture-first approach was an essential deciding factor. After evaluating different software outsourcing firms for a time, they turned to Arcanys to build a custom multi-tenant CRM, Digital Asset, and BI tool—from scratch.

Our collaboration started modestly in early 2019 with some UI/UX design work at first, giving Koobani a chance to test the waters and evaluate the scope of the benefits they would get from working with us before they make any decision.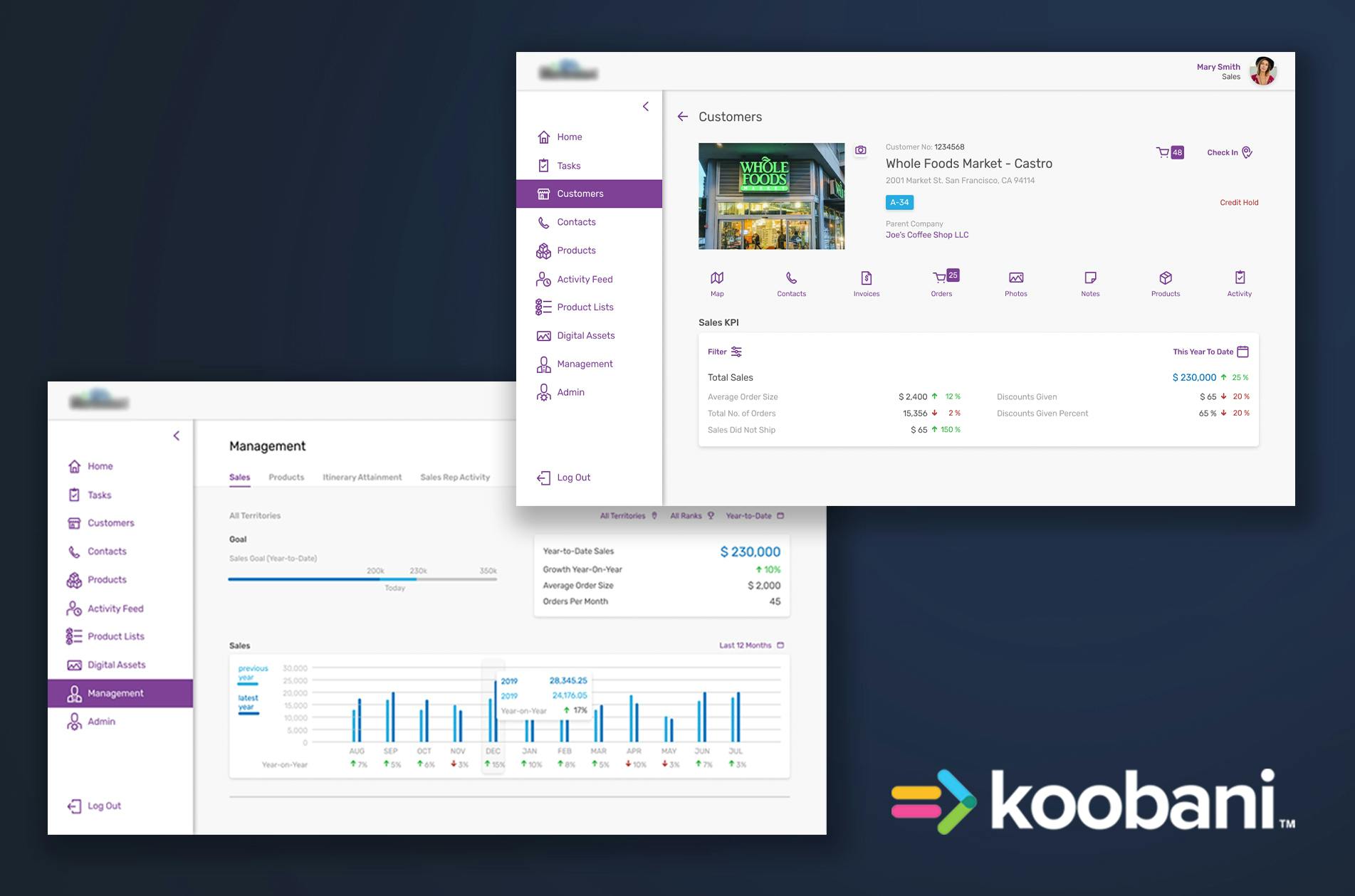 Fast forward to 2021, and we've successfully onboarded a team of 7 to build the app and support Koobani in their new initiative—specifically 3 developers, a QA, an architect, a designer, and a project coordinator.

"The experience with Arcanys team is so refreshing. It feels like they are really part of the Koobani team. We discuss everything together and they challenge us when we are a little off course...," insists Geoff Robinsons. "Our team is now in the same wheelhouse and learning how to do things properly. Arcanys has helped groom our team that has enabled us to maximize efficiency in software development. It's hard to put a price on this, I believe it is invaluable."
Implementing a new ERP and onboarding a second client soon

Currently on its 3rd Milestone, the platform was launched in March 2021. Still working on new features, enhancements and bug fixes as well as providing support and maintenance, Arcanys team holds daily standup meetings with members of the Koobani team, continuously improving the platform's integration flexibility and multi-tenant capabilities. "With Arcanys we have a scalable, fully functional multi-tenant platform", underlines Geoff Robinsons.

The team is also working on a new feature, "Reports", that will be deployed for the first client and then available for more clients. Koobani is in the process of migrating its second long-standing customer off of the legacy platform they have been on for 8 years over to the new platform this quarter. More than ever, the team is up to this new challenge thanks to the strong and reliable partnership built between Koobani and Arcanys during the past years, a great example of a win-win outsourcing experience.