Here at Arcanys, we embrace diversity... which is why we welcome coding jedis from different regions here in the Philippines and even those from other countries. Case in point, one of our veteran programmers is Bohol native Eduardo. A Java developer turned .Net master, Eduardo has been with Arcanys since the early days. And Arcanys has likewise witnessed some of Eduardo's significant life experiences such as his wedding to his beautiful wife and the birth of his cute "kulit" son. Wanna know more? Read on then.
How's life at Arcanys
How long have you been working at Arcanys? I think I've been working here for about 7 years now. If I'm not mistaken, I started on March 20, 2012. I remember the exact date because when I left my previous job, that was on my birthday, March 18.
How were you hired and how did you find out about Arcanys? I used to visit istorya.net (a local online forum), and I found an Arcanys forum moderated by dark_humbz (Joseph Rendon, a former Arcanys developer) there. I saw one of his posts stating that the company was looking for .NET developers. So I asked him where I can send my resume. He gave me his email, I sent it to him, and I got in. Now, I'm the one currently managing that forum in istorya.net, where I can enjoy the rewards of the referrals I get there. Haha.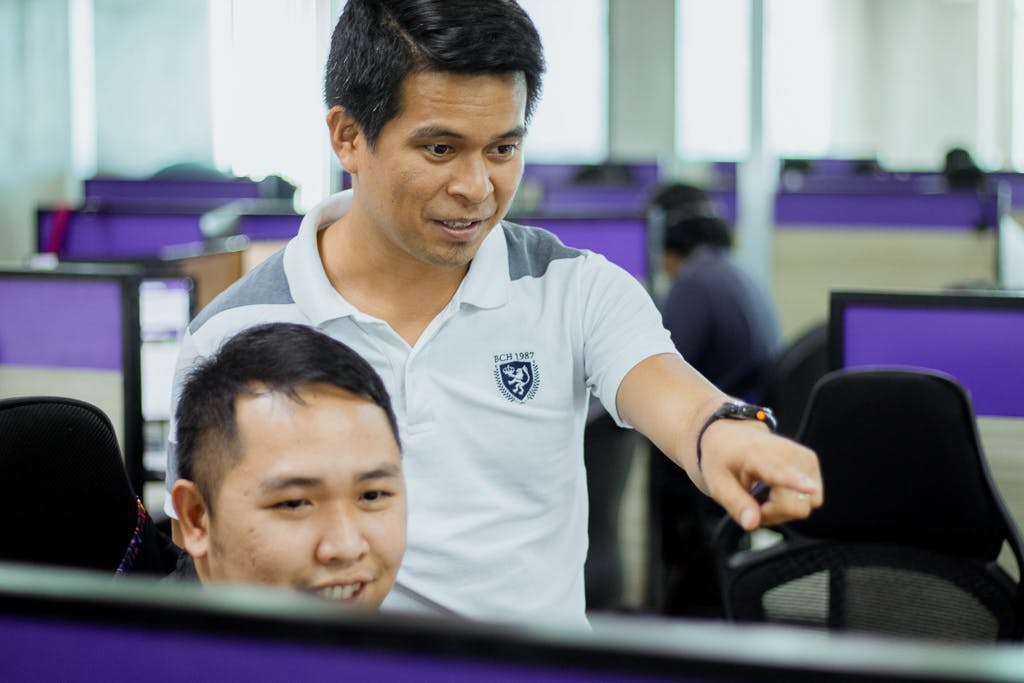 What are your main techs? And how did you get into it? In my previous company, our supervisor wanted to build an internal web app using C# to better monitor their production and offer comprehensive reports to the management. The other devs in my team had experience with desktop apps, but I was the most confident with web apps. So I introduced them to ASP.Net MVC, using C# as the programming language. And even if I was a fresh grad, I became the team lead for that project and delegated the tasks so we could efficiently build the said system.
What is your nickname in the office? (if you have any) Oh, they call me Batwards. It was because there was a Halloween competition in Arcanys a few years ago. The one who gets the most applause wins. So what our group did was they printed out bats with my face on them and put them up as Halloween décor. And I won.
What do you like most about working at Arcanys? What I like here is that everyone is treated equally, and there are no strict politics. There's no bureaucracy at all.
"It doesn't matter if you're new or old, developer or tester, we're all treated as equals."
What's your favorite perk at Arcanys? Food, the free lunches. And I also like the fact that we can come to the office whenever we want, even during weekends. And the free coffee, too!
How about your colleagues, what can you say about them? They're my friends. Most of the time, I like to tease them and joke around. And I call all of them "bai" (a Bisaya word that means friend, usually referring to males), even if I don't know their names.
What do you do to beat fatigue or coder's block at work? I just take a break. I go away from my computer for a while, have a chat with colleagues for a bit. And when I feel okay again, I go back to work. I also listen to Spotify, mostly to happy songs or the current top 100 songs. I listen to those almost every day. I haven't checked the Arcanys spotify playlists though but I may do that one of these days.
Describe a typical day at the office. When I come in, I usually spend about 30 minutes reading the news, mostly tech or business news (Cnet or Cebu Daily Inquirer, Sunstar). After that, I check Azure DevOps, my emails, and my tasks. Then around 5 or 6 pm, I check ASP.Net (ASP.Net Core) blogs, which is also how I stay up-to-date in my field. I also check what's new with Flutter, an open-source mobile applications development framework for Android, iOS, and Google Fuschia.
We heard you got to travel recently... where did you go? Was it for work or leisure?
I've recently been to Melbourne, Australia. It was my first time abroad actually. Harvey (a teammate) and I were there for 7 days to visit our clients from Payment Logic. I was amazed that their roads are so wide and most of the tourist spots or sights there don't have entrance or environmental fees. You can get in for free!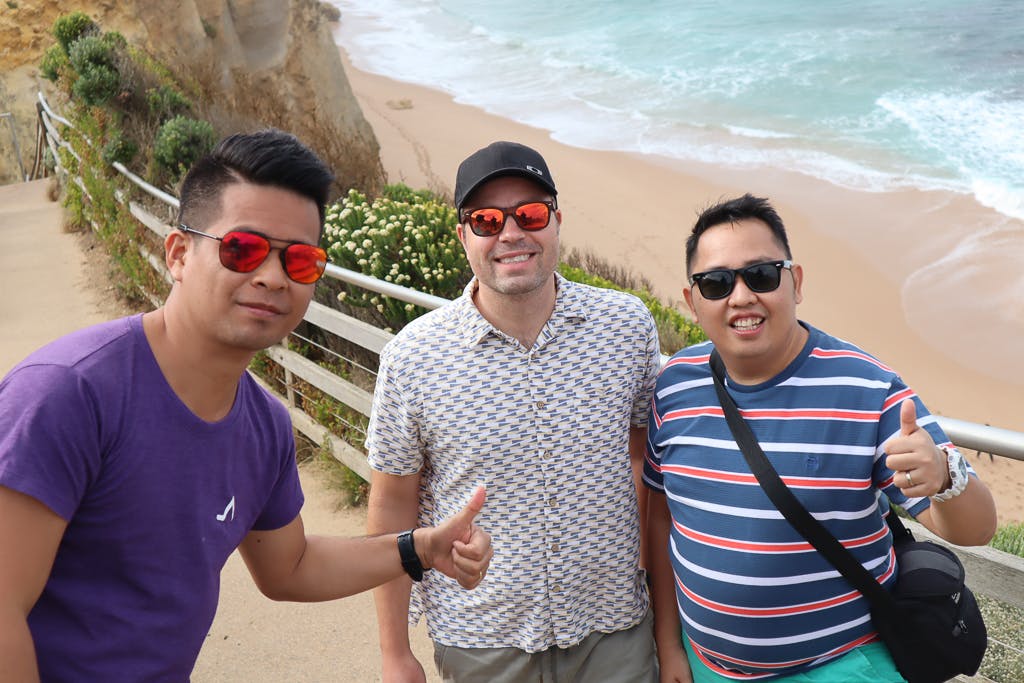 "It was a leisure-slash-business trip, of sorts. It was during that trip that I fully understood Payment Logic's long-term goals, and it was great. Knowing all that, I feel really excited about what the future holds for Payment Logic, in 2019 and the next three years. And I'm very happy to be part of the project."
I've also recently been to Taipei, Taiwan with my wife, son, and over 25 of my colleagues and their "plus ones". This time it was for leisure because it was a reward for long-time Arcanys employees, all expenses paid for by the company. We do it every year. Last year, we went to Boracay.
What were the most memorable parts of your trips? I love the coffee in Melbourne. It's yummy, not so bitter. It's the same with their beer. It has no strong bitter aftertaste. And they have such huge portions that I could barely finish the meals sometimes. But I was mostly in awe of their free-for-all tourist spots. And they also have such a beautiful wide beachfront, and their city is almost spotless. I was like, "So this is what a first-world country looks like!"
For Taiwan, it was the food because they have such a wide variety. And their milk tea is really good. And of course, the cable car ride. That was super nice.
Eduardo & new technologies
What was your very first job? Arcanys is the second company I've worked for since I graduated from college. The first one was Taiyo Yuden, a Japanese electronics manufacturing company. I was a software developer, working on in-house applications such as stock management and production systems.
What do you think is one of the most significant changes that you've seen since you started working in IT? There are now so many new programming languages, and it's quite difficult to choose which to learn and focus on. There are also tons of open-source frameworks now. And AI, I'm also very interested in learning that someday. I especially would like to try creating my own facial recognition app, maybe just a simple one. That would be fun.
What excites you most about the IT world? The idea that almost everything can be automated, which is partly why I'm so interested in facial recognition tech. The very idea is just cool.
Who do you think is the tech icon of your generation? The current CEO of Google, Sundar Pichai. He was the Product Chief of Google before. He's one of the men responsible for the many products and services of Google today such as Chrome, Gmail, Google Maps, and Google Drive.
Tell us more...
What are your favorite pastimes/hobbies/obsessions? I like reading manga such as One Piece and One-Punch Man because they're funny. One Piece is really good, and I absolutely think the mangaka (author) is a genius. I also like to play chess, but I don't have much time to do that these days. It was my favorite pastime during college. And I'm obsessed with watching the One Piece anime because I think the stories and characters teach valuable life lessons. For instance, in this one scene when Blackbeard said to Luffy at Mock Town, "People's dreams never end." He means that hard work and perseverance play a big part in achieving success.
If you were given a choice, which country would you visit next? Why? Actually, I'm not really thinking of visiting other countries so much as wanting to explore more places here in the Philippines. I'd like to be able to visit local places like El Nido and Coron in Palawan, and maybe Davao because I love durian and I'm a fan of President Duterte. But if there was a country I'd visit, if given the chance, it would be Japan because I love anime and I'm curious to personally learn more about their culture. I'd also love to eat real ramen.
What's your go-to vacation destination here in the Visayas? My hometown, Buenavista, Ubay, Bohol. When we have long holidays or breaks, I love going home to Bohol. So I can eat some native chicken and seafood, because those are cheap there... and bananas, too!
If you were an animal, what would you be and why?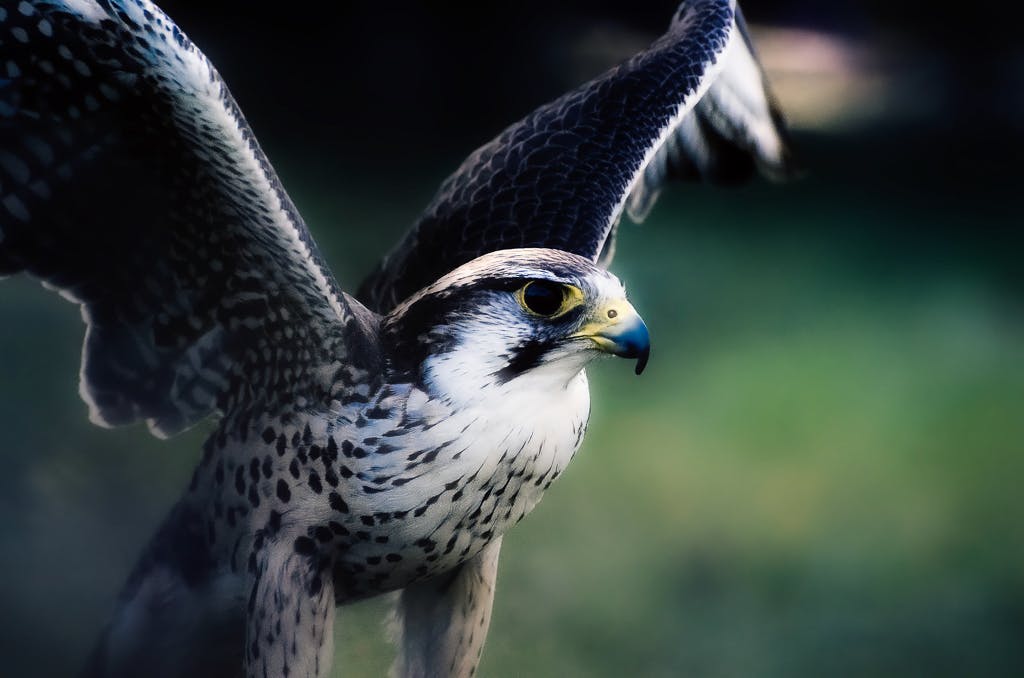 What comes to mind for me is an eagle or a hawk because I wanna be able to fly and see the world from above.
What quote/motto best describes your philosophy? Or what's the best advice you ever received? "If there's a will, there's a way." So if you have a problem, don't worry too much about it because with perseverance you'll find a way to solve it. As for advice, I believe in The Secret's Law of Attraction. It has helped me know how to deal with situations, how I react to them. You know, when you have positive thoughts you attract positive things. Aside from that, there's also this, "Do what you love."
Conclusion
Willingness to learn can go a long way, especially when coupled with hard work and perseverance. These qualities have certainly served Eduardo well, and we can't wait to see what the future holds for this Arcanys .NET master.
Do you wanna work with amazing tech talents like Eduardo? Check out our careers page and join the Arcanys family now!