We've featured more than a few cool Arcanys peeps before but never one from outside Cebu… until now. And we're quite excited to start introducing our Manila team with Angular master Solomon Culaste from Pangasinan. Curiosity eating at you now? Well, sate that little monster and read on then.
For starters...

How long have you been working at Arcanys? About 2 weeks. Haha. After I got hired, I was only able to visit the Manila office twice before I had to fly to Cebu for the onboarding process. The two weeks here in Cebu are my first days in the company.

How were you hired? It was done through email.

What are your main techs? I started with Laravel for the backend. But I'm now more confident and more focused on the front end. I work with Angular and React.

How did you get into them? I was influenced by one of my colleagues and I also read blogs about the trends in web development.

Actually, I started in IT support after graduation, I did that for 2 years. I used to work for a BPO company in Pangasinan. But while in IT support, I started reading and watching tutorials about software development during my free time, and I found it so interesting that I began to develop my own projects to put into practice what I was learning.

Then one time, my boss saw me tinkering on a personal project during my break and he was quite impressed by what he saw that he ended up asking me if I can build an internal software for him. It was to automate some of the tasks of the CS agents in the company I was working for. I gladly accepted it and fortunately, I was able to deliver the system before the deadline. I was quite happy with it because it not only optimized one of the company's processes but it also doubled the agents' productivity. And that was how I switched from IT support to software development.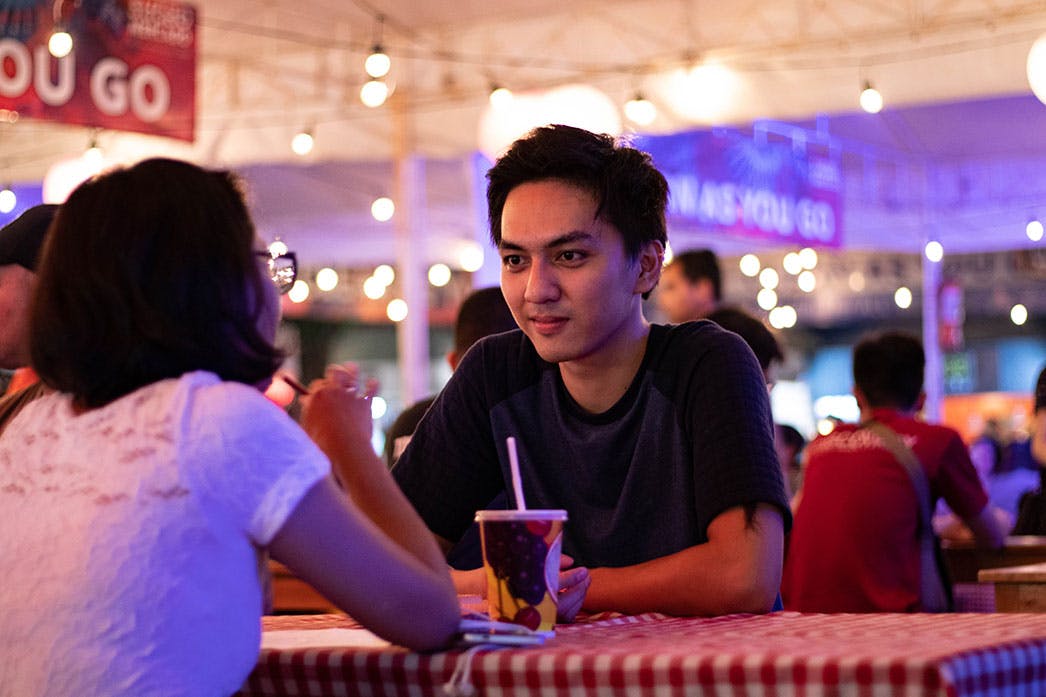 Tell us more...

What is your nickname in the office? Or how do you prefer to be called… nickname, first name, or last name? My nickname is Sol. I prefer to be called by my first name.

Is your family originally from Metro Manila? No. I'm originally from Pangasinan, near the Lingayen Gulf, where General McArthur landed.
What do you like about living in Manila? Actually, I originally wanted to work abroad but I was thinking I need to earn more experience in my field first. In Manila, compared to Pangasinan, I believe the city has more opportunities there for me to advance my career since it's considered to be the business capital of the country.

What do you do for fun? I play Dota 2, sometimes cook, and I also play the guitar. I'm not an expert on it yet but I can play and I hone my skills when I have the time.
What cuisine or kind of dishes do you cook? Usually just Filipino dishes. One of the dishes I like to cook is sinigang… but in my recipe, I add tomato sauce in it because I like my food to be more savory.

Tell us something people at the office may not know about you? My crazy funny side.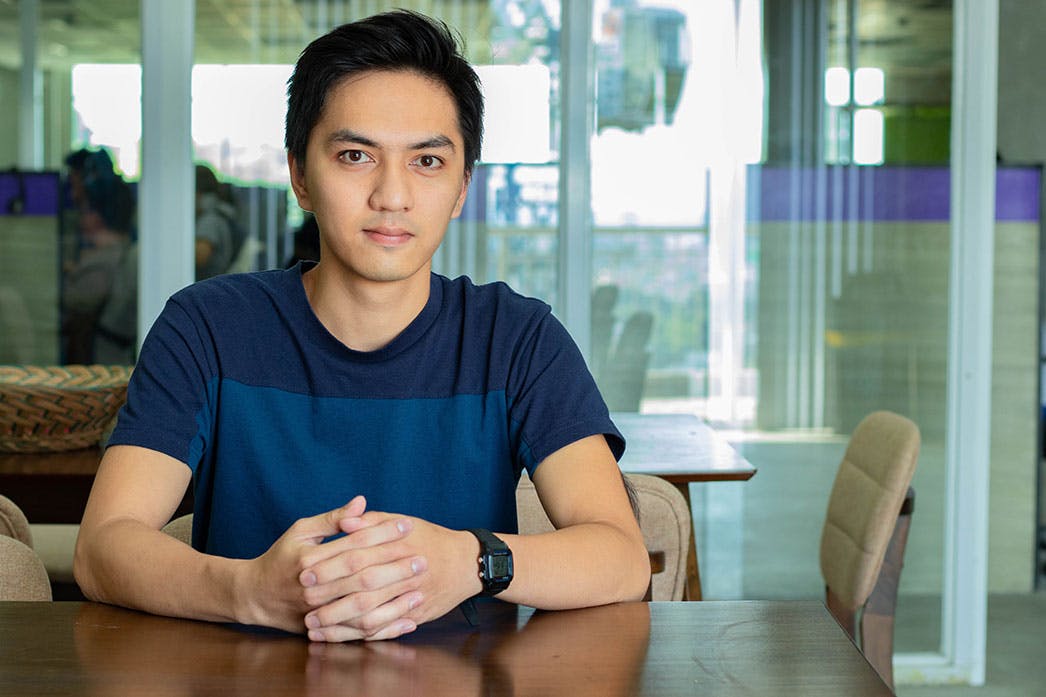 How about Cebu?
How do you find Cebu? Is this your first time here? It's my first time here in Cebu and it feels like my hometown. Manila is more fast-paced while here it feels less hectic, more relaxed.

Which part of the Cebu visit, so far, is your favorite? Have you had a chance to do any sightseeing? Yes, I went to the Basilica del Sto. Niño because it was the only place I knew here in Cebu before I came here, and Magellan's Cross because I discovered it was near that. I was also able to visit SM City and Seaside. My favorite spot is the Skypark at SM Seaside because it's so serene and the view is beautiful. It didn't feel like you were still in the city at all.

Did something happen during your Cebu visit that you think you'll never forget? Would you mind sharing it with us? When I was looking for SM Seaside because I wanted to go to the Skypark, I mistakenly went to SM City and thought that was it. When I asked a mall personnel where the Skypark was, he told me that I had to take the MyBus first to get to SM Seaside. Hahaha.
What's your work style?
What do you do to beat fatigue or coder's block at work? I often consume energy drinks or foods that are high in sugar. It's not that I don't like coffee, it's just that it doesn't seem enough for me. Also sometimes, I just take breaks and watch interesting and funny videos.

Describe a typical day at the office. Well, after I log in, I check my emails. Then I put on some music on Spotify while I write code. Mostly songs I find in the tops charts or maybe from OPM bands like Parokya ni Edgar, Callalily, Kamikaze, etc. Then maybe take a break. Then resume writing code and so on.

What is your general impression of the company? How about your colleagues? The company is well-organized and colleagues are really friendly.

Working for Arcanys, what are you most excited about? Career growth, I guess. And hopefully getting a chance to visit our clients abroad.

If you're given a chance to learn something new, what would it be? What's the reason behind the choice? I'm really interested in learning more about software engineering and UX, to fully understand how a software is developed appropriately. Most of my past work experience, I was the one who developed systems from conceptualization and design to implementation, testing, and deployment. So I'm quite excited to be up to date on coding standards and practices.

I'm also very interested in trends in enhancing or optimizing user experience since I'm a frontend developer and the UI is what users encounter first when they use a software.
Just curious...
If you were an animal, what would you be and why? Lion… because my Zodiac sign is Leo and also it's considered the King of the Jungle.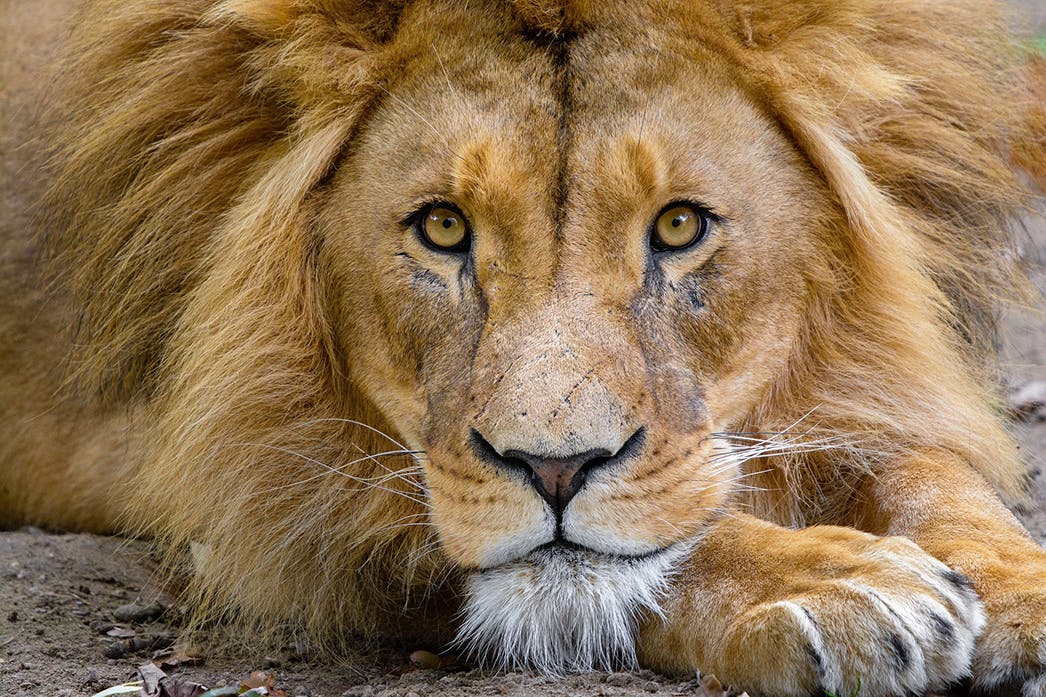 If there was a quote or motto that best describes your life philosophy, what would it be? Try and try until you succeed. I have been following this motto since my childhood.

He may just be a newbie, but with Sol's thirst for learning, we're certainly expecting a lot of great stuff in his future as he grows with the Arcanys family. Welcome to the gang, Sol!

Wanna be a part of Arcanys? Check out our careers page now!