Work-life balance has always been a thing at Arcanys, and health and well-being are a significant part of this. It's quite simple: we strive to encourage Arcanytes to live healthier, more active lives both in and out of the office.

Since its debut, Arcanys has done its best to develop a culture of "caring", not only for others (which the foundation is a perfect example of) but also for ourselves. The feeling of belonging, eating well, and being physically active as often as we can are all essential to us. How else can Arcanytes excel, stay connected, and feel engaged in their work? Well-being is no joke, especially when you see burnout rates rising and all sorts of back/neck pains increasing among desk workers, including developers who often stay at their computers for extended periods of time.
So, what are the clever perks we've come up with to encourage happier, healthier habits among our employees, you ask? Well, here's our journey:
2012
Wednesday classes are launched to raise health and safety awareness among our team (which was tiny back then!) by holding weekly presentations and discussing topics/causes close to our hearts such as the importance of sleep or the devastating effects of sugar.
2016
On-site classes are organized. Once a week, teachers started to come over to our office and gave classes to Arcanytes willing to try out boxing, kickboxing, and yoga. It was certainly a great springboard for a promising fitness movement!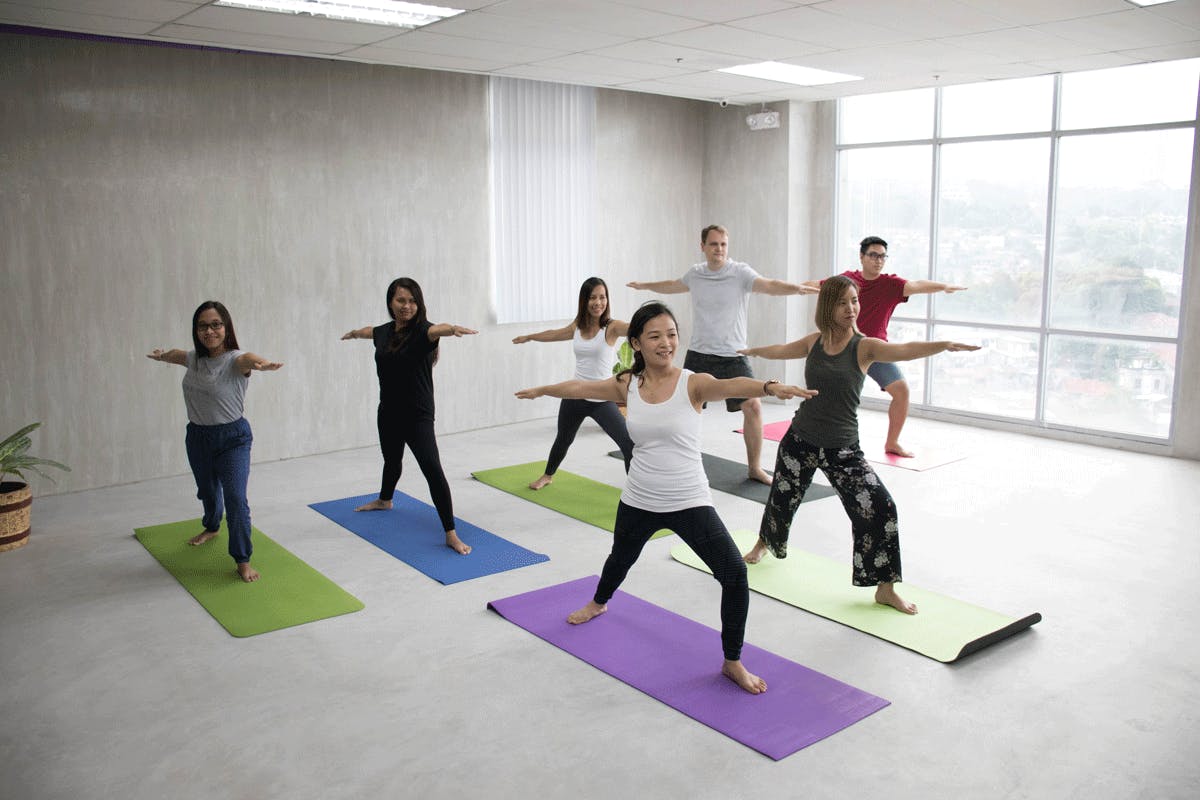 Free Gym Membership is offered to all interested Arcanytes. With the enthusiasm generated by the on-site classes, we quickly took the concept to the next level by offering everyone in the company free membership in the gym of their choice. And the list of our partner gyms kept growing as various requests came to us, until it reached 5 gyms (including some CrossFit boxes) all over the cities of Cebu and Mandaue.
2017
The Arcane Outdoors club is created to gather nature lovers and organize great outdoor activities—mountain climbing, hiking, camping & outdoor cooking, and more.
2018
2019
Marathon & Spartan Race Sponsorships. So far, we've sponsored a few of our employees for various sports events, including 8 Spartan Races (2 of which were in Cebu) and quite a few marathons!
2020

We don't need to explain the bunch of surprises that came with it, do we? But here are the things that we did to keep the momentum of the company's health goals going:
Arcanys Daily Fit Challenges. If there's one thing 2020 has taught us, it is to take better care of ourselves. With a nasty virus around and serious emotional distress not far behind, this has become more crucial now, more than ever. And we firmly believe that maintaining good physical and mental health is our best weapon against it. But with all the gyms closed in the Philippines since March 2020, we had to innovate.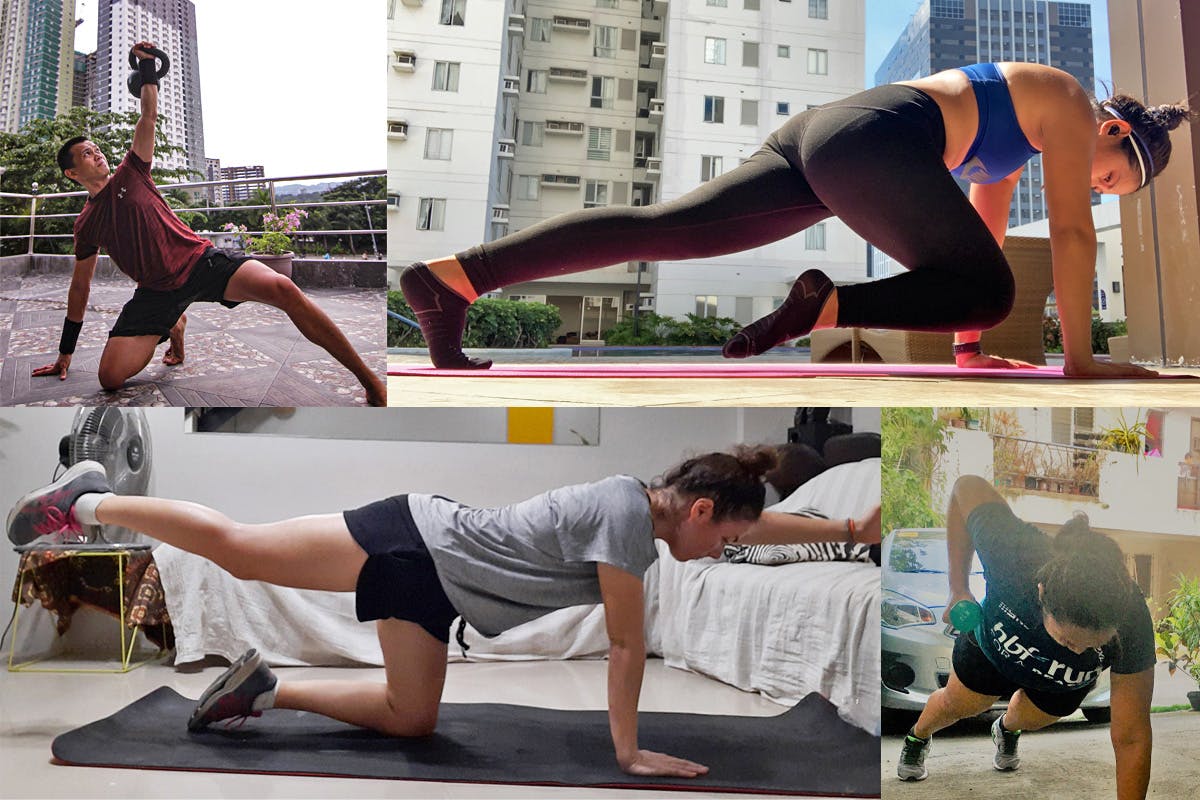 So we devised a plan to encourage everyone to get involved in regular sweat sessions in the comfort of their own homes by incentivizing the much-needed fitness sessions. You see, for every 30-minute workout of their choice—be it fitness, yoga, biking, or just walking the dog, Arcanytes earn. We actually get paid to exercise. But more than that... if the physical and mental benefits aren't solid enough arguments for joining the program, we've taken it one step further. How? Well, for every fitness session each Arcanyte completes, Arcanys contributes PHP50 to the Arcanys Early Learning Foundation. So the team not only gets paid to get their bodies moving but also helps children in Cebu City's underprivileged areas have access to math coaching lessons in the bargain.
Arcanys Kitchen Home Delivery. Arcanytes based in Cebu City can now enjoy the hearty lunches (the ones they used to enjoy at the office) at home and delivered right to their very doorstep. So they can keep healthy eating habits while working from home.
Online classes for Arcanyte kiddies. Extra support to help working parents reduce the stress of homeschooling. Working parents need plenty of help. Aside from flexibility and a generous maternity/paternity leave plan, we wanted to support employees at every stage of their parenting journey and reduce their stress. Not long after the schools closed, we started to offer online classes for their kids to continue their education with certified teachers from the Arcanys foundation. Homeschooling support also allows Arcanytes to free up some valuable time and experience less stress when thinking of their children's education as the virus halted the world in 2020.
Encouraging Hobbies to destress. Aside from working out, Arcanytes have adopted a collection of different hobbies to make good use of their extra time like reading, gardening, playing video games, baking, drawing, painting, or simply listening to some good music.
"We are more and more of the belief that being an Arcanyte should include a holistic healthy living routine that includes good nutrition, exercise, sleep, and (hopefully) low stress. By living with these principles covered, we should be able to enjoy a good work-life balance, and ultimately be healthier and happier."
~ Alan Debonneville, Co-founder and CEO of Arcanys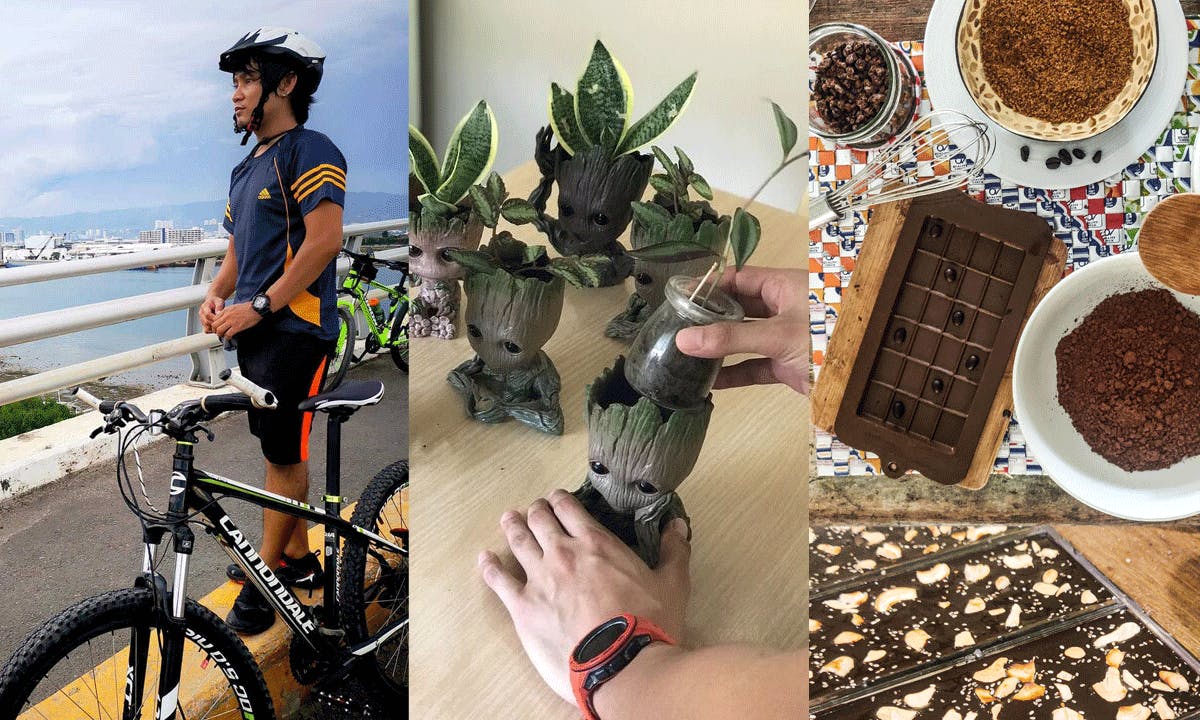 2021
We welcomed 2021 with bright eyes and hopeful hearts. And so on top of all the perks we were already enjoying, we got some nice add-ons. 
Budget for home gym equipment. Committed to supporting the health and fitness regimes of Arcanytes, we have (upon request) the option to skip the hassle of going to the gym and buy our own fitness equipment instead. For this, each Arcanyte has a budget of up to PHP20k per equipment, whether it's for exercise or sports. How about a RingFit Adventures for your Nintendo Switch? Why not? As long as it gets us to move, sweat, and keep fit. 
Home office bonus fund. Helping Arcanytes to fully adjust working from home, we're given a budget of up to PHP15k to set up our home office with proper furniture and equipment (by request). No more back pains and cramps from working on our beds or dining tables. We get whatever we need to stay productive. And if we can't find it ourselves, we can even ask our tech support to hunt it for us. Nifty, eh?
Daily lunch/food allowance. Just because you're working from home doesn't mean you have to cook your own meals, right? And since we want Arcanytes to have sufficient fuel to be productive every day, we now have a daily food/lunch allowance. We can have healthy lunches delivered to our doorstep daily or get the budget and be free to hunt for that healthy nosh ourselves.
Hello, 2022.
Where focus goes, energy follows! We're determined to keep growing and adjusting our efforts to achieve an all-encompassing wellness program that provides our teams with opportunities to improve their health and increase their overall well-being—particularly out of the office as we embrace remote work.
As a company considered one of the best to work for in the Philippines, we'll continue to adapt our benefits and policies accordingly and find more ways to help Arcanytes lead productive and happy lives, nurturing work-life harmony for Arcanytes as well as their families. We actually have plenty more benefits for employees—see the full list here!
P.S. Being heard is also part of well-being.
When we launch initiatives like those listed above (and outside of this scope), we continue assessing the outcomes. We love surveying the team to gather feedback and suggestions. This helps us understand what our employees think of each perk and activity, and adjust them accordingly.

What is your organization doing to help promote a healthy lifestyle for all employees?
Join the fam, we are hiring ❤️

Coding friends and tech lovers, we'd love for you to join us on our journey. Check out our open jobs and get in touch with our Recruitment Team. We hope to meet you soon!