Telecommuting has become the norm these days. Many companies, including those in the software development industry like Arcanys, have embraced the change and many more employees have welcomed it. In fact, many Arcanytes are working from home and are partially digital nomads right now.
But with this new environment where it can be tricky to establish an actual routine, how do you not forget tasks, get lost in household affairs, or lose focus when in a cafe, where it's so easy to give in to curiosity and people watch? Interestingly, I compiled some helpful tips on how to be an efficient digital nomad and how to minimize distractions working from home a while back.
So if you're working for a software outsourcing company or team, you'd probably follow their tools. But if you're just setting up your own team and have the freedom to choose your own tools, a curated list may help you cut some of that research time hunting for the right ones. Right?

Now, this piece is designed to be a companion to the article series mentioned above. Here, I have listed down 28 famous tools (for planning, tracking, storing, communicating, and everything in between) and tell you everything I like—and don't—about them. Don't mention it, just happy to help.



Table of Contents



Daily Planners
Worried about missing meetings, deadlines, or family get-togethers? Worry no more. Just get one of these tools and make sure to jot down anything and everything important—days or months ahead. You can even set it to send you alerts and notifications days or minutes before the appointment. No more missed meetings, presentations, or doctor visits.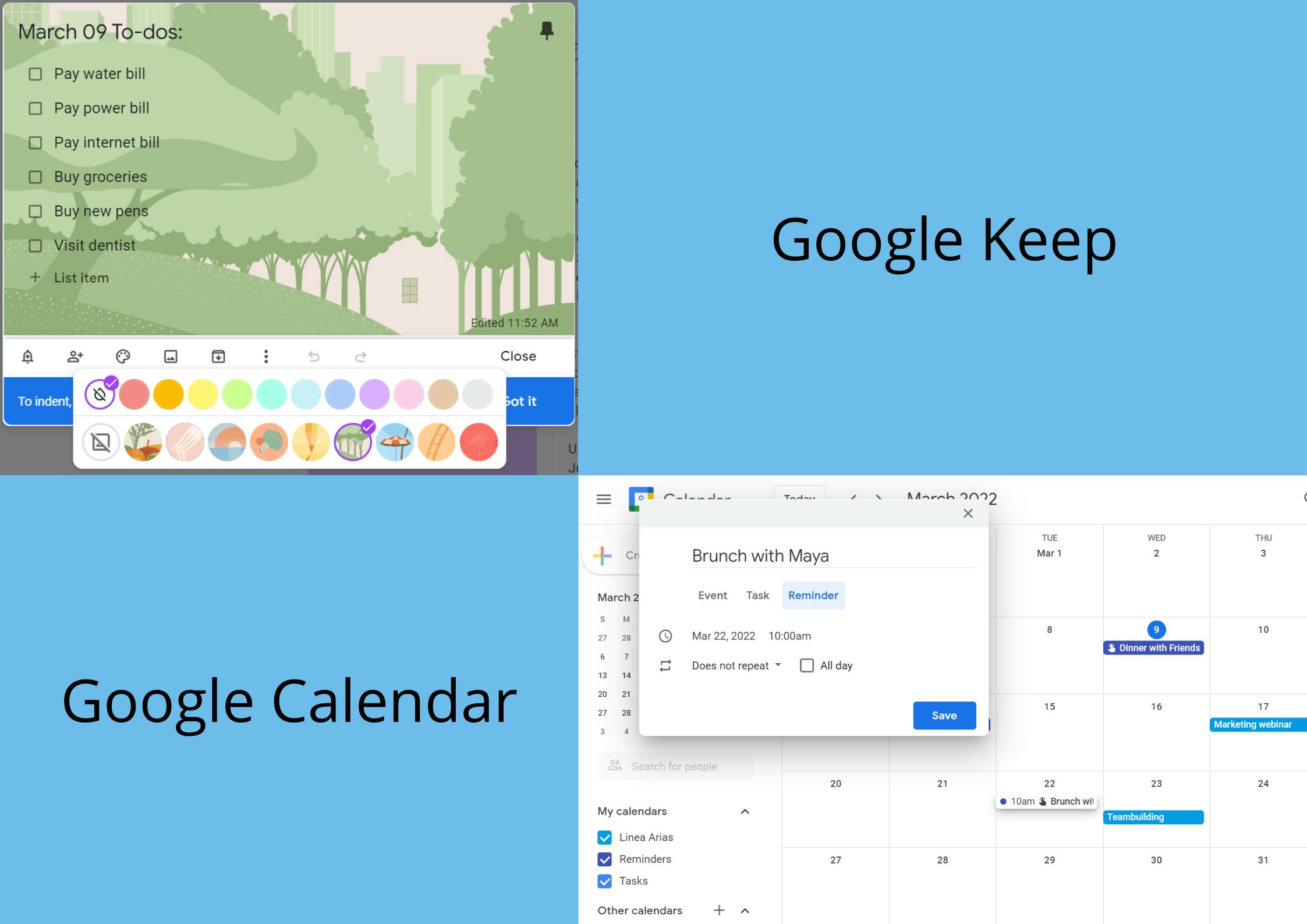 As simple as the search engine that started it all, these tandem tools from Google are very accessible and easy to use. With Google Keep you can write important notes you need to be reminded of while Google Calendar is where you can set alarms for reminders and/or schedule meetings. You can even send invites to people via its other connected tool, Gmail. 
This duo is available for desktop, Android, and iOS.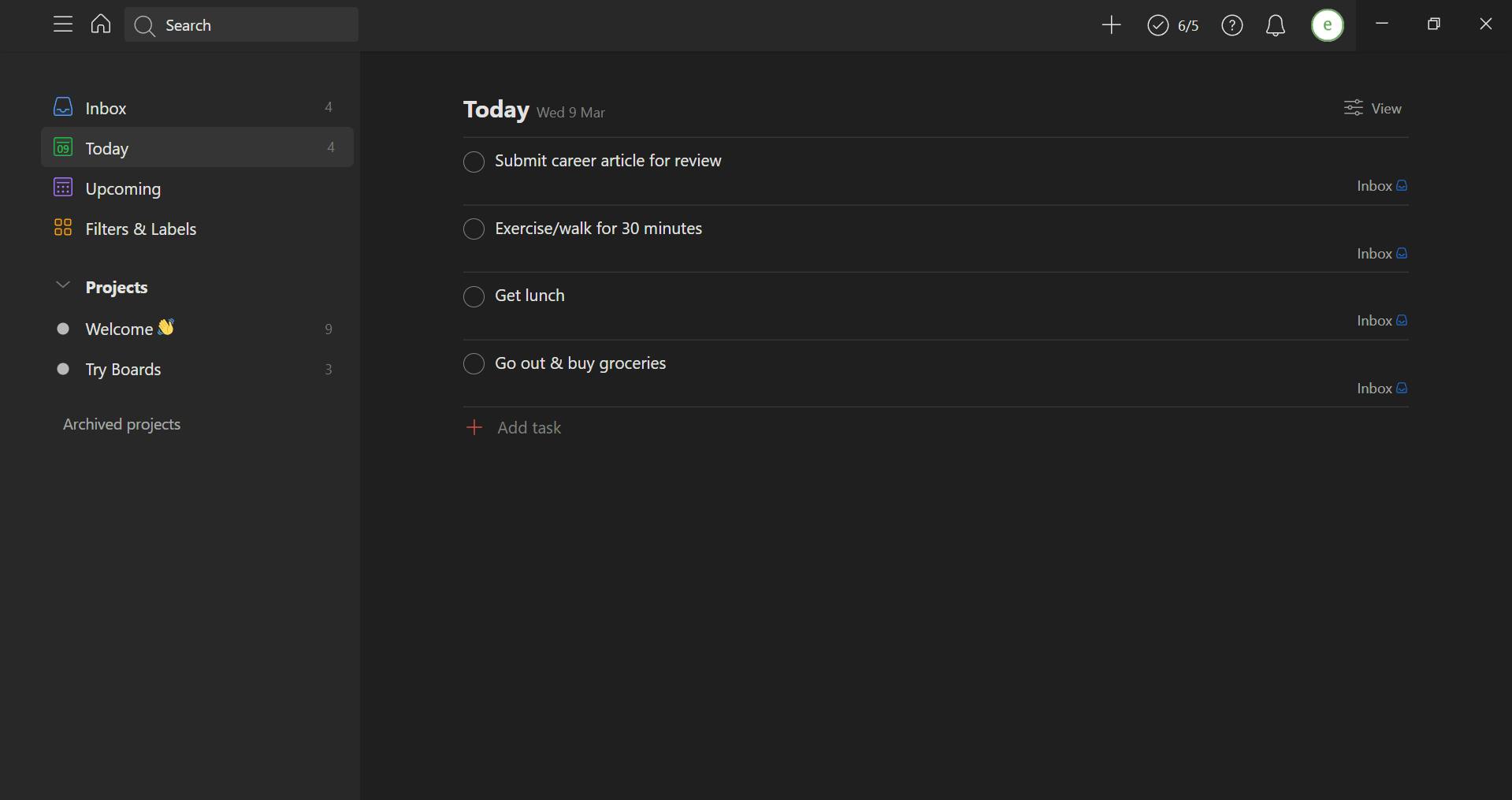 Mainly a personal planner reminder tool, you can set tasks to accomplish, tie it with an email, and you can get regular reminders that will help you remember to accomplish and get back to tasks you need to do until you finish them. Aside from simple task lists, it also has a board where you can group tasks according to category and simply drag and drop them as you see fit, much like a Trello board. 
With its free version, you can have 5 active projects, 3 filters, 1 week of activity history, and up to 5MB file uploads. In addition to that, you can also add up to 5 collaborators for each project, which is great if you're working with multiple teams on different projects.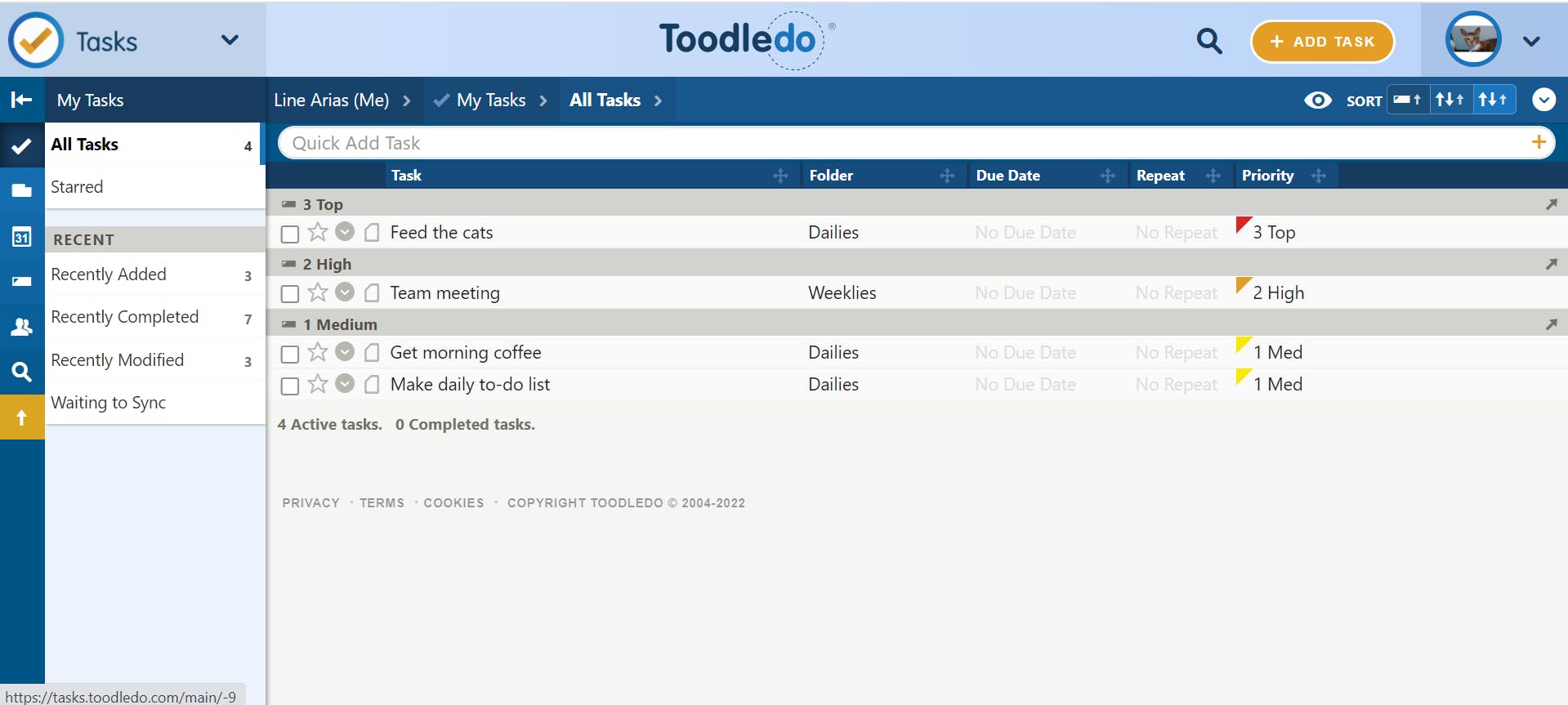 Another personal planner sort of tool, it's super simple and straightforward. But don't let that classic old-school vibe fool you because there are actually a lot of things you can do in this tool. You can not only list tasks and tag them according to priority level and set up alarms for those but you can also write short notes or even whole article drafts, jot down outlines or lists you can tick off, and set up habits you may want to develop. 
This is available for desktop, Android, and iOS. And don't worry, it has a free version, which has a limit in terms of collaborators, items per list and outline, number of habits, and 1-week activity history.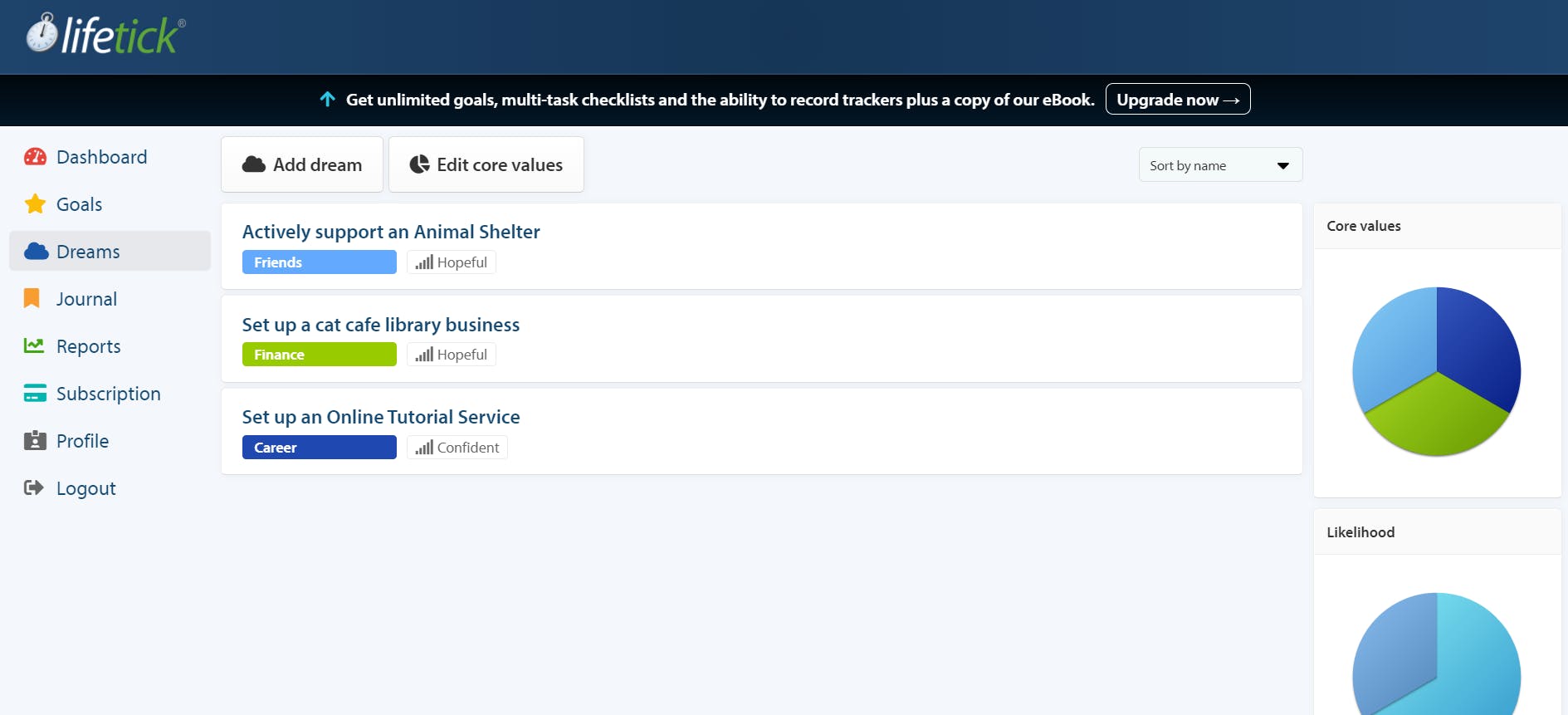 Yet another goal-setting personal daily planner, it's a more result-oriented app than other apps here. You get to only jot down goals and dreams but you can also monitor how you're progressing for each goal. 
Sadly, this is mainly a web app and you only get to set 4 goals on the free version.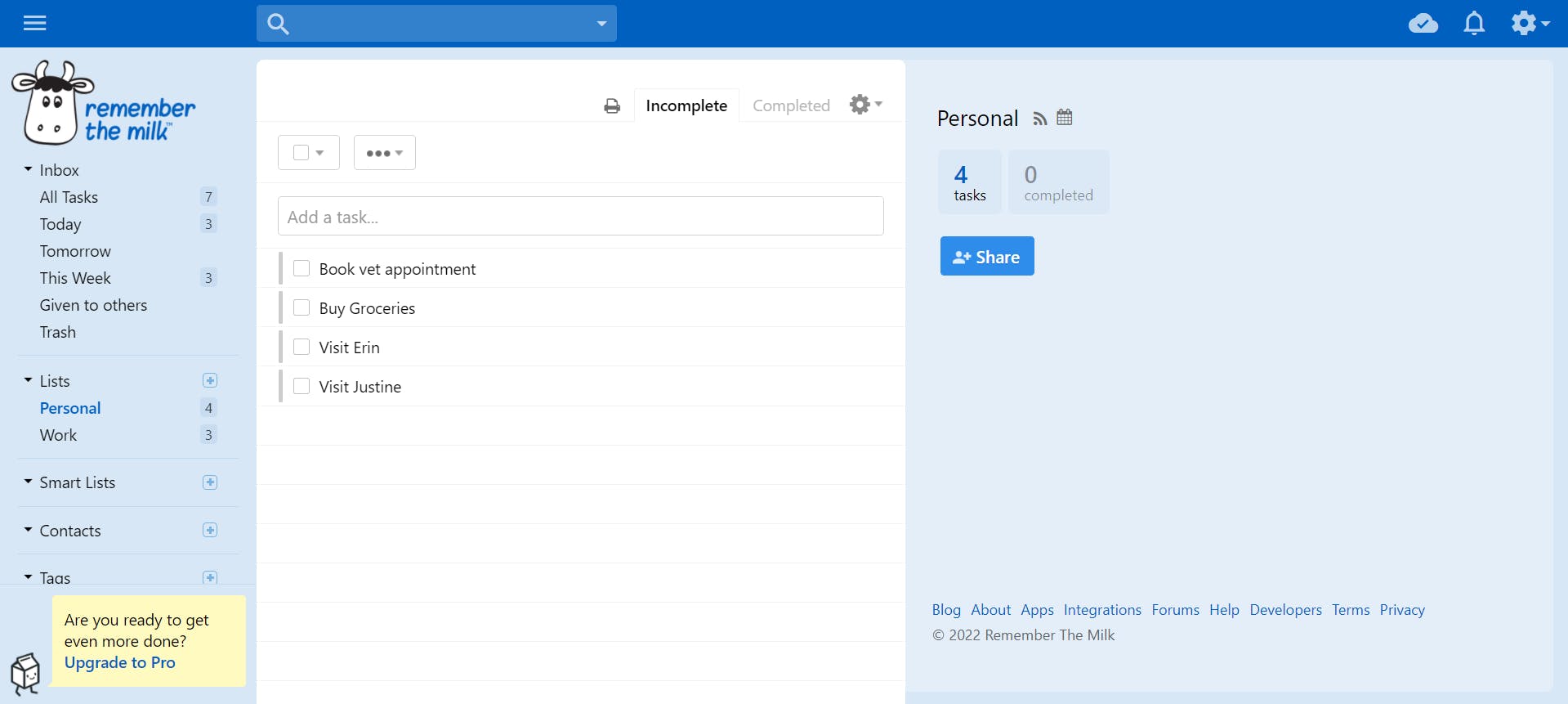 As quirky as the name might seem to you, it's nonetheless a very easy-to-use tool for setting goals, personal or otherwise. And much like the other tools in this category, you can set due date alarms and notes to your tasks or goals. Plus, you can integrate other useful Google features to it such as Google Calendar, Evernote, and Gmail. So like Todoist, you can set email reminders for your pending tasks or to-dos. 
I have to admit, though, I added this to the list simply because the moniker reminded me of a funny Neil Gaiman book entitled "Fortunately the Milk" and it just makes me smile. 



Time Trackers
Need a convenient way to show your boss or clients how you've been spending your workdays? Here are some super easy tools you can use, which can conveniently generate reports, too!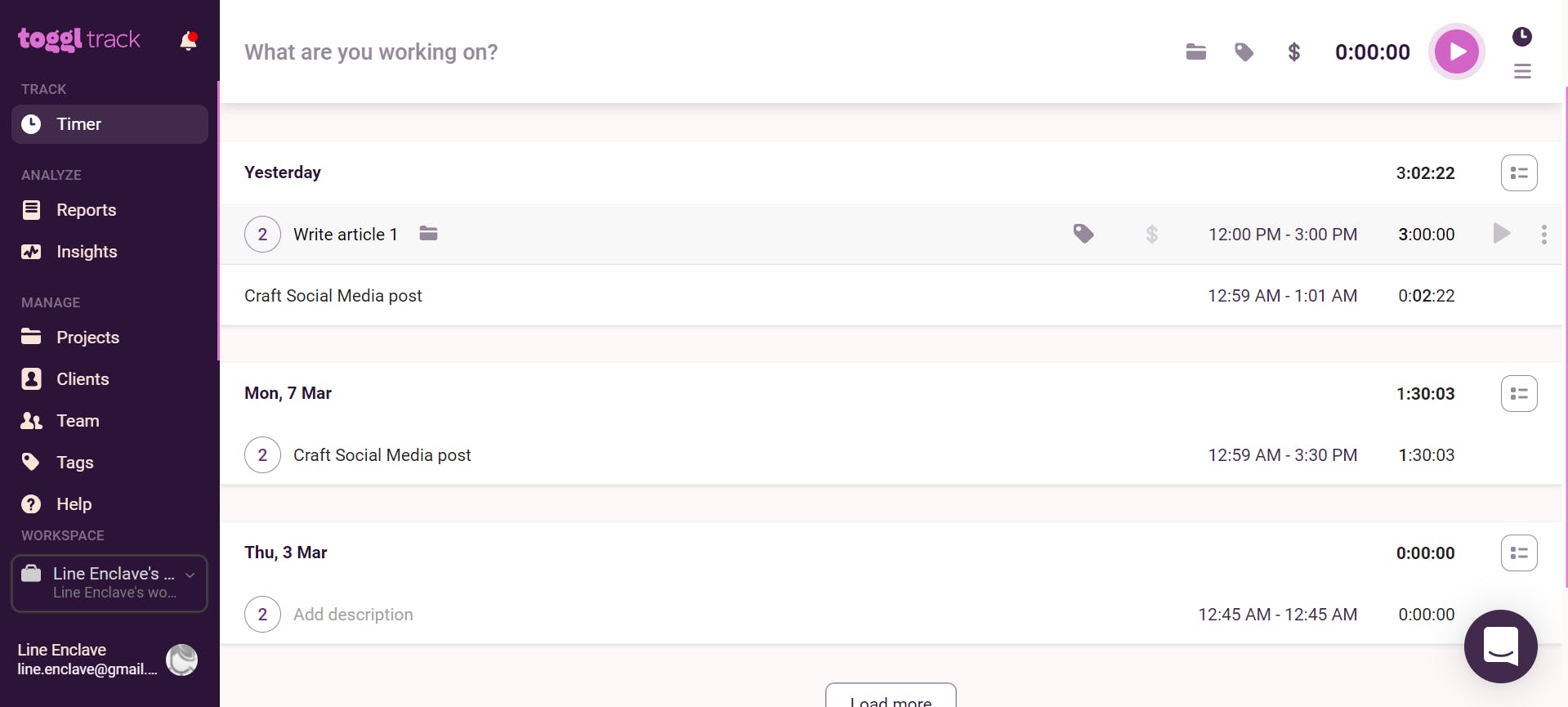 A simplistic time tracking app that has been popular with freelancers for over a decade, Toggl can help you track your hours per client, project, or team. It has a timer but you can also log in time manually if you want. So you can generate nice reports complete with colorful graphs and all according to and filter them according to client, project, and duration. And if you're managing a team, it also takes note of idle time, so you can safely keep track of those unbillable hours. 
Toggl is available as a web, desktop, and mobile app. It's compatible with Windows, macOS, Android, and iOS. And you can install it as an extension to your Chrome or Firefox browser. Most importantly, it has a pretty good free version that can accommodate up to 5 members, which can be mighty handy if you manage a team.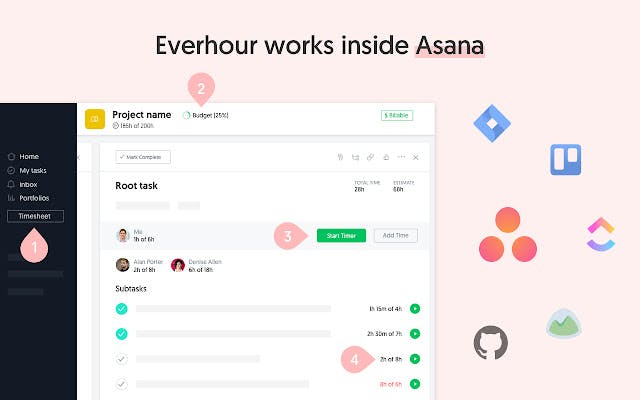 A much simpler app than Jira or Toggle, but nonetheless gets the job done, Everhour is a simple time tracker that enables you to automatically log your time via a timer or manual entry. You can also use it to clock in or out on particular projects or teams, and you can even track the length of your lunch and coffee breaks with it. It can also accommodate the setting up of reminders, especially for deadlines, and has the capability of generating invoices and reports. It can also be integrated into project management tools such as Asana, Jira, and Trello.
A big downside to this though is that it doesn't have a perpetually free version. It has a trial period but it will ask for your credit card credentials. Also, it's mainly a web app but it can be integrated with various project management apps.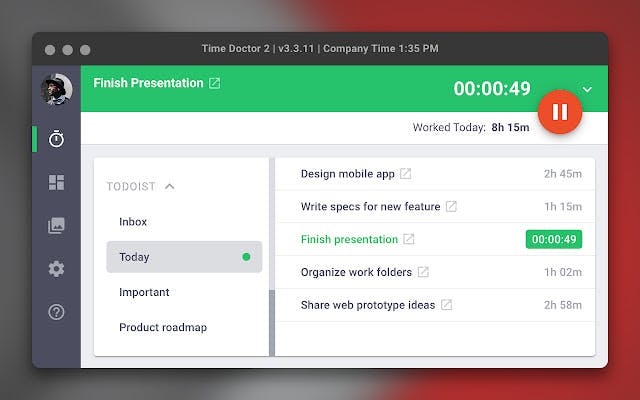 As the name aptly suggests, Time Doctor is a time tracking app that not only monitors time spent on tasks or projects but also tracks user browsing history and can generate reports for payroll purposes. On top of that, you can integrate it with your other tools or programs. 
Time Doctor is available for web and mobile devices but doesn't have a free version of the app. You can try it for a limited time but you'd have to cough up your credit card when you sign up. But hey, if you can spare $10 a month, and it helps you organize your days... Why not, eh?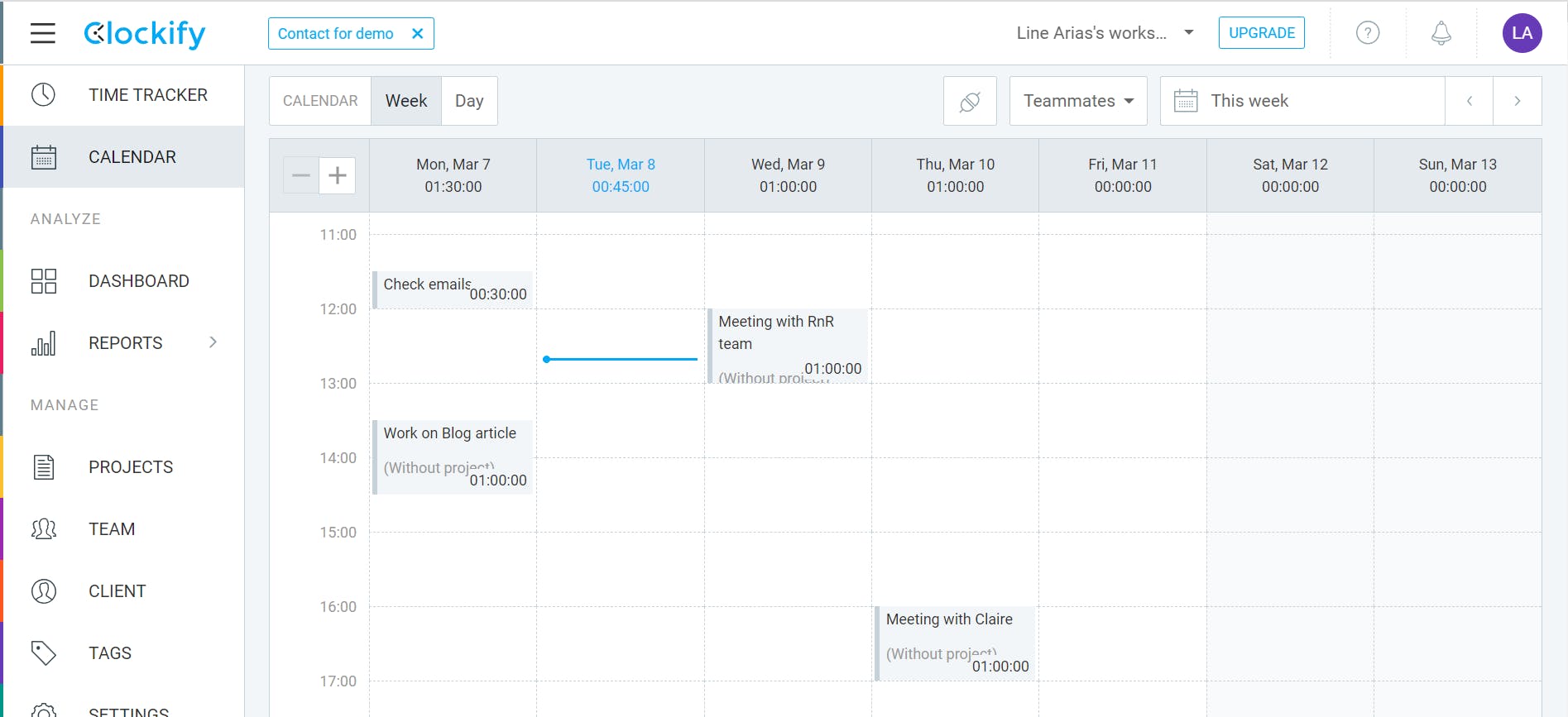 One of the highly popular tools for freelancers today, Clockify is not just a time tracker but also a calendar, journal, invoicing, and project management tool, all-in-one! What's even more amazing is that you don't need to pay for a subscription, monthly or otherwise, because it's all free. 
With a straightforward minimalist UI, and it being available on the web and on mobile devices, it's no wonder many remote workers and freelancers love this app. 



Juggling multiple tasks and projects can be confusing and difficult, not to mention downright stressful. To help minimize the chaos and those headaches, plot those tasks/projects and even give regular progress updates to your teammates.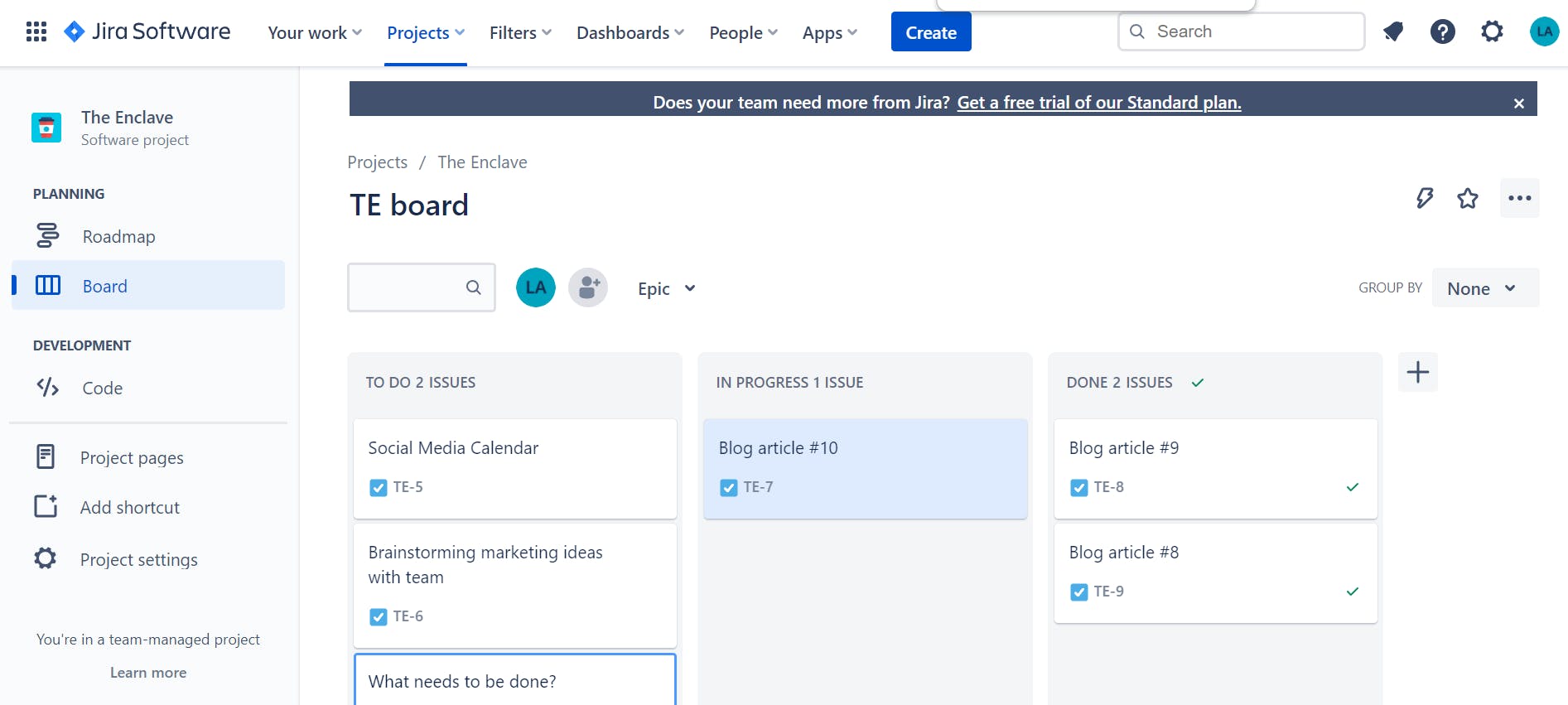 A highly customizable project management tool for small teams, Jira is quite popular for software development teams using the Scrum or Kanban boards. Aside from that, it also has a time tracker and agile reporting as well as various app integrations such as Slack, Google, Bitbucket, and Trello. It can even accommodate up to 10 members in the free plan. 
Jira is mainly a web app but can also be compatible with mobile devices (whether Android, iPad, or iPhone). Jira also has a free version but it can only support up to 10 team members and only has 2GB worth of storage. But you can try their multi-project rule execution for a limited trial period.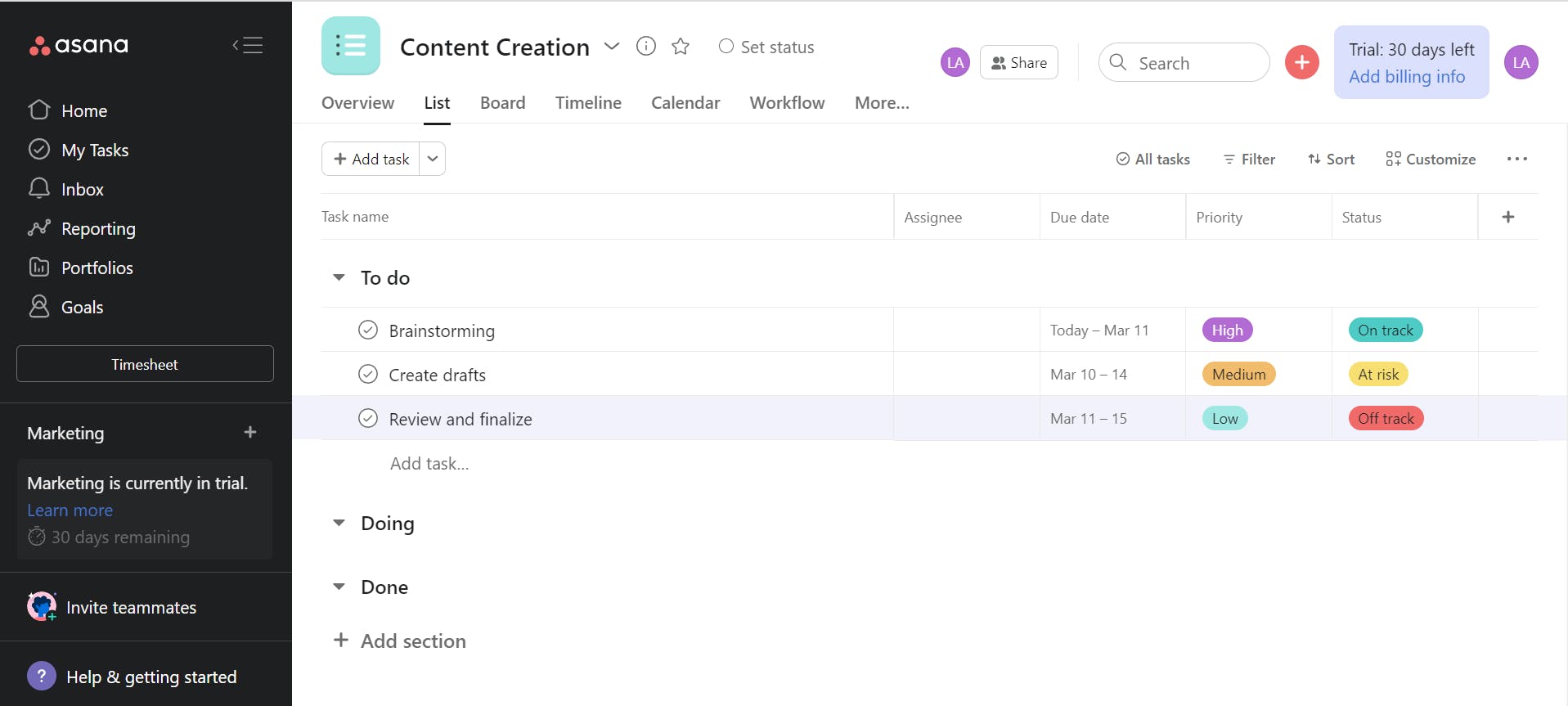 A project management app specifically designed for collaborative teamwork, Asana is quite a comprehensive tool for remote workers. You can not only keep track of the progress or status of tasks and projects but teams can also communicate within the app, making it easier to exchange ideas and insights without opening up another tool. Much like other project managers, it also has a calendar, basic reporting, and about a hundred possible integrations. 
Asana is available on the web as well as for mobile devices. It also has a calendar, a sort of Kanban board, and reporting features. And the best is it has a pretty good free version, in which you can collaborate with up to 15 team members.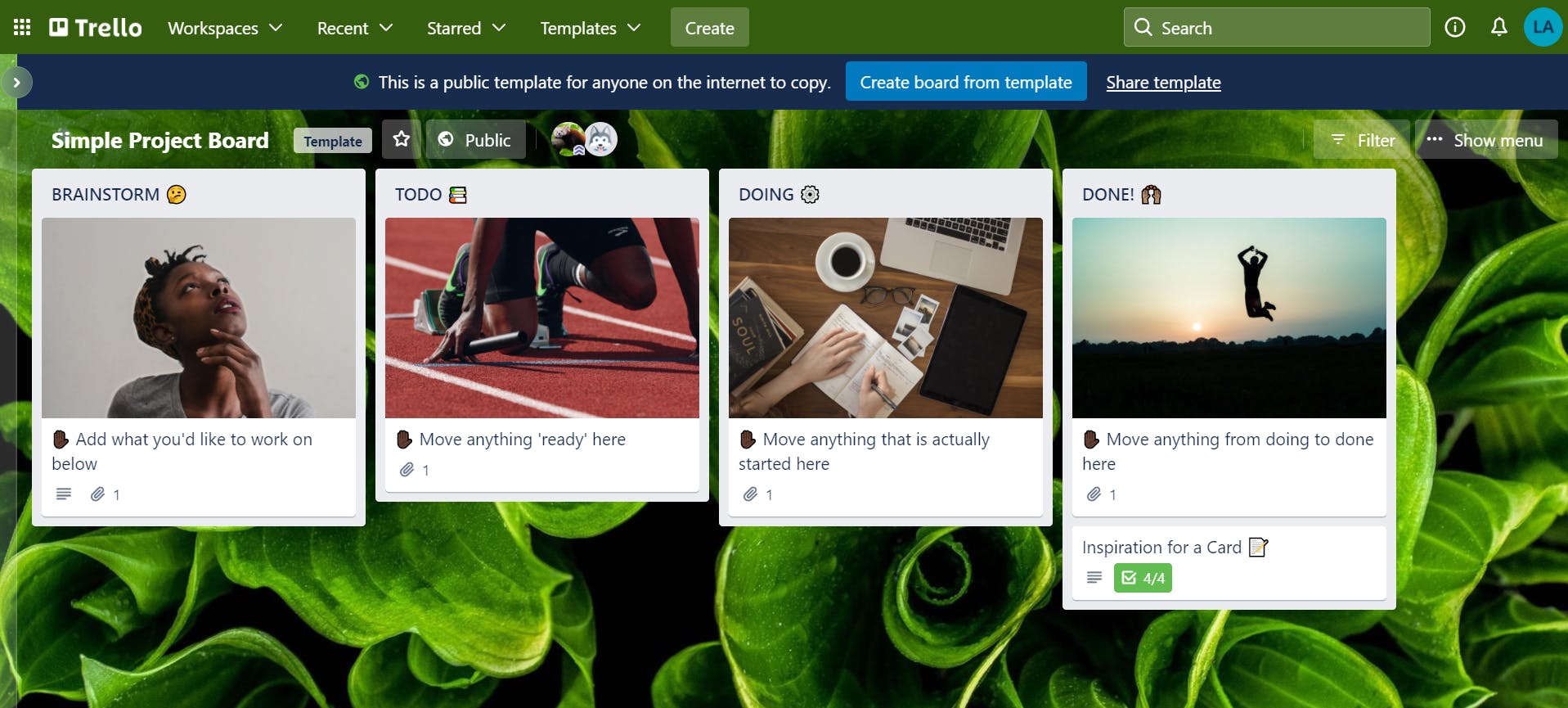 Mainly a Kanban-style project manager, Trello is a highly collaborative virtual board with a colorful, fun, and intuitive UI that will help you and your team get organized and get things done. Aside from a Kanban board, it also has a calendar where you can monitor the deadlines and progress of tasks or projects. It even has default color templates you can choose from. Just be careful you don't go down the rabbit hole of customizing your workspaces too much, or you may end up not getting anything done.
Much like other project management tools here, it has web and mobile app versions (both iOS and Android, too). Trello also has a kick-ass free version for small teams and with unlimited storage, too! But you can only have 10 open boards in a free workspace at a time.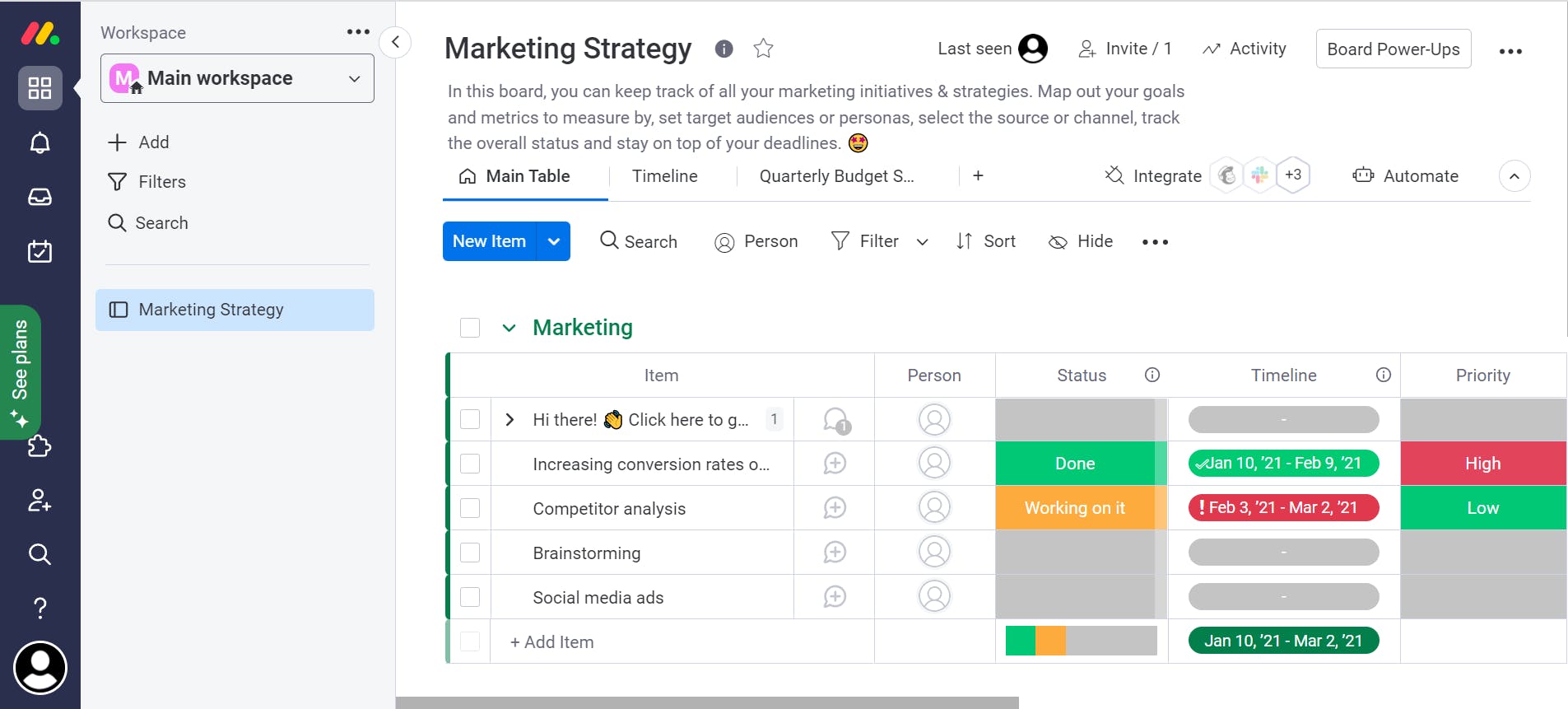 Another project/work management platform that has certainly become very popular recently, Monday.com is designed for agile tech teams, whether it's for marketing or software development. It doesn't just help you keep track of tasks and projects but you can also directly communicate with team members in it. So it's a sort of hybrid project management and communication tool in one. And when you sign up, you'll even get a template suggestion based on your needs. Cool huh?
A possible downside to this tool is that the free version can only accommodate up to 2 members. So if you have a small team, you may have to dish out at least $8 a month. to be able to optimally utilize it. Monday has a web-based app as well as mobile versions for both iOS and Android. 



Team Communication Apps
Being able to send a quick hello or short virtual huddles with your co-workers plays a big role in effective teamwork, not to mention boosting team morale. Hopefully, these tools will help you do all those and more.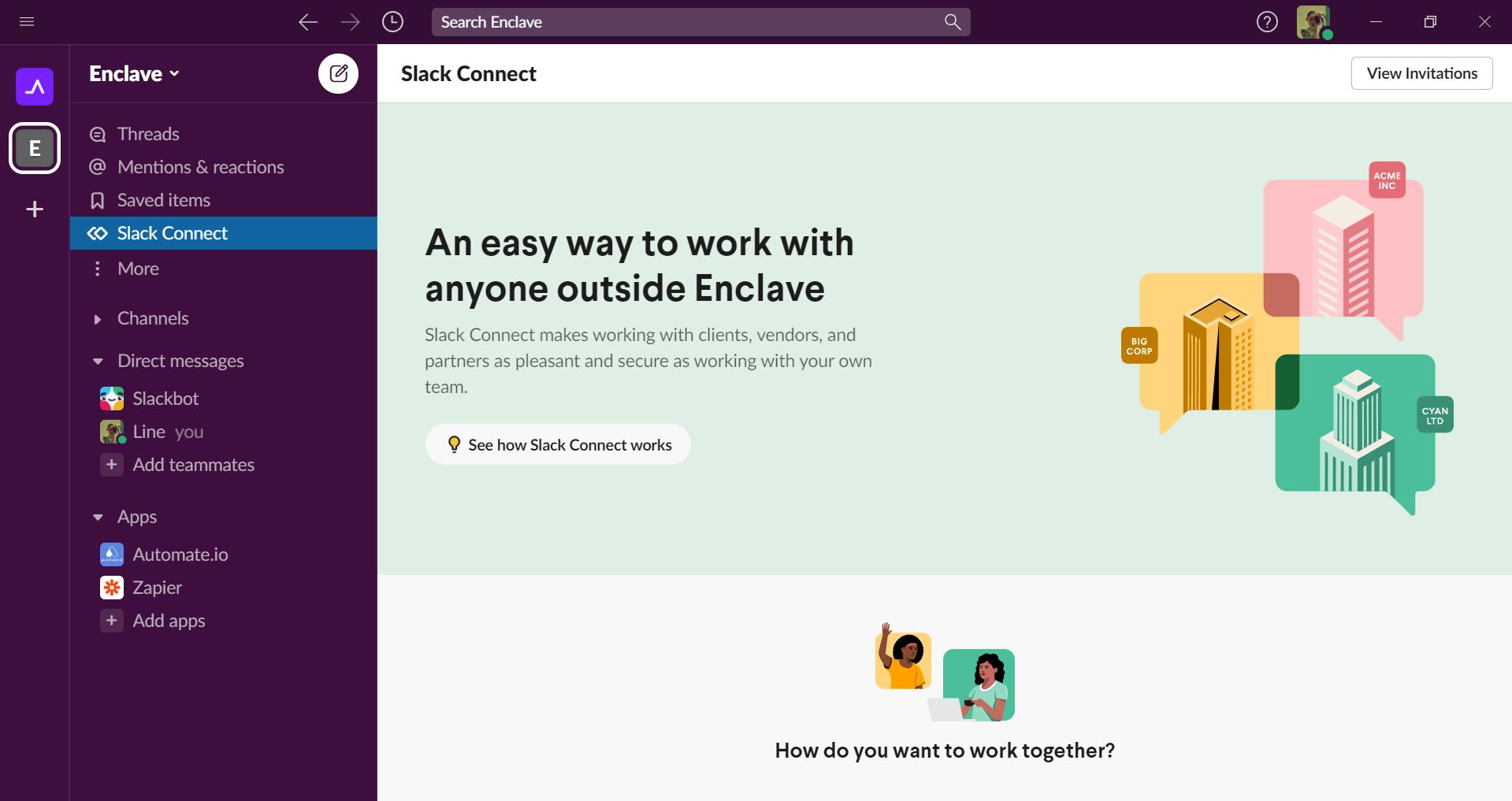 Probably one of the most popular team communication tools today, Slack is quite easy to set up and use, even if you're a tech noob. It's highly customizable and has a lot of features and various integrations to make team communication less boring and more fun. What's even more amazing is that you can set up multiple workspaces in one app. So if you're working with 2 or 3 different teams, you can set up different channels for them and you'll be able to track messages and notifications on all of them at the same time. 
Slack's free version does have limits since you'll only be able to access the 10,000 most recent messages, have up to 10 app integrations, and only have one-on-one voice and video call capabilities. But hey, if you have a small team, this will hardly be a hassle. Besides, you can always use other tools for team meetings. Zoom, anyone?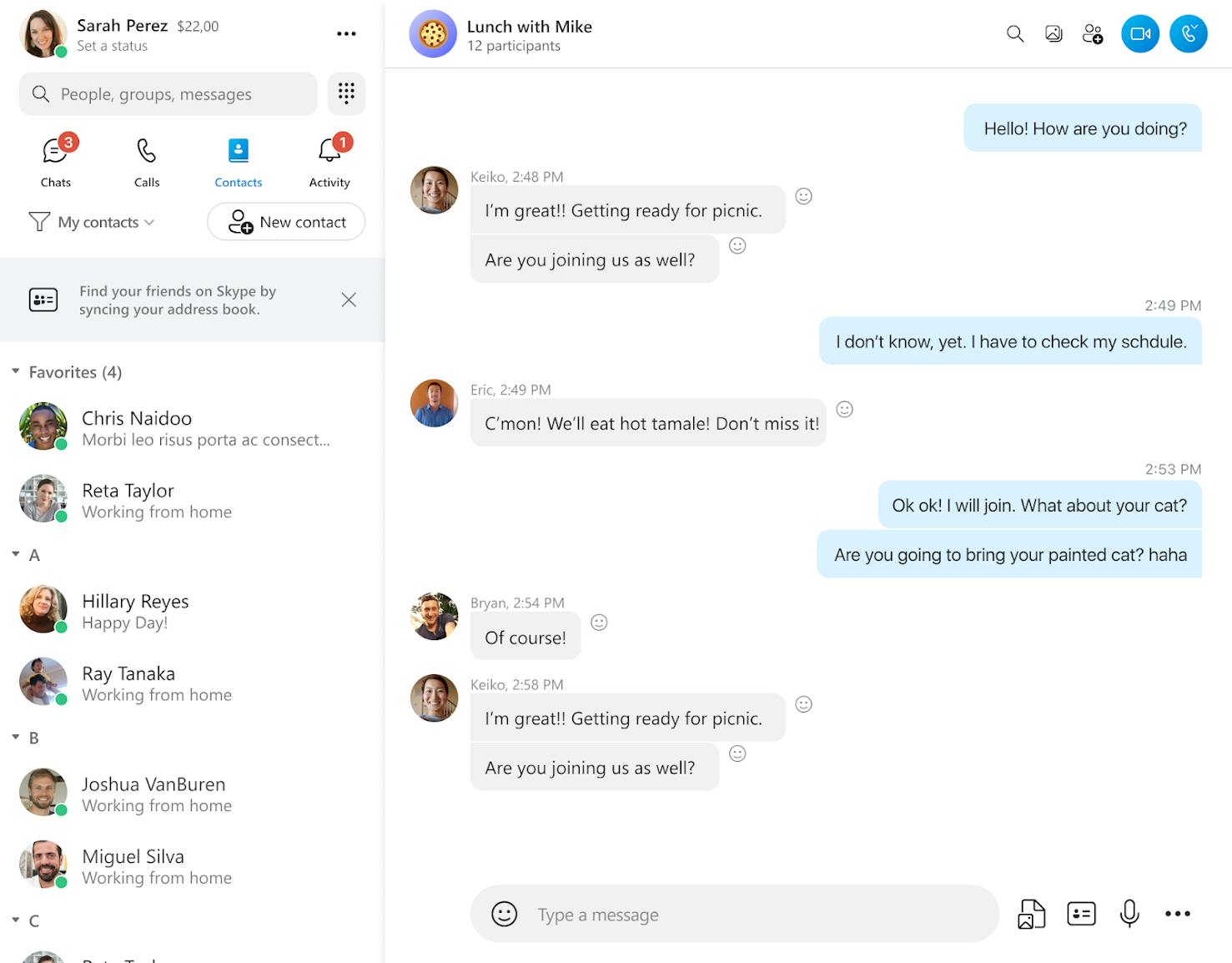 One of the earliest communication tools around, Skype was originally launched almost 2 decades ago. It was actually quite the innovation when it came out since you can actually call landlines via the internet using Skype, which is a tech called VoIP (Voice over Internet Protocol). Transitioning from peer-to-peer to a centralized cloud-based service, Skype today is still being used by around a hundred million people around the globe every day. 
Bought by Microsoft in 2011, Skype still has a free version that you can use for live chats and video calls with other Skype accounts. If you want to be able to make international landline calls, you need to load your account much like you would a prepaid mobile phone.  Skype is available on desktop, web, and mobile devices.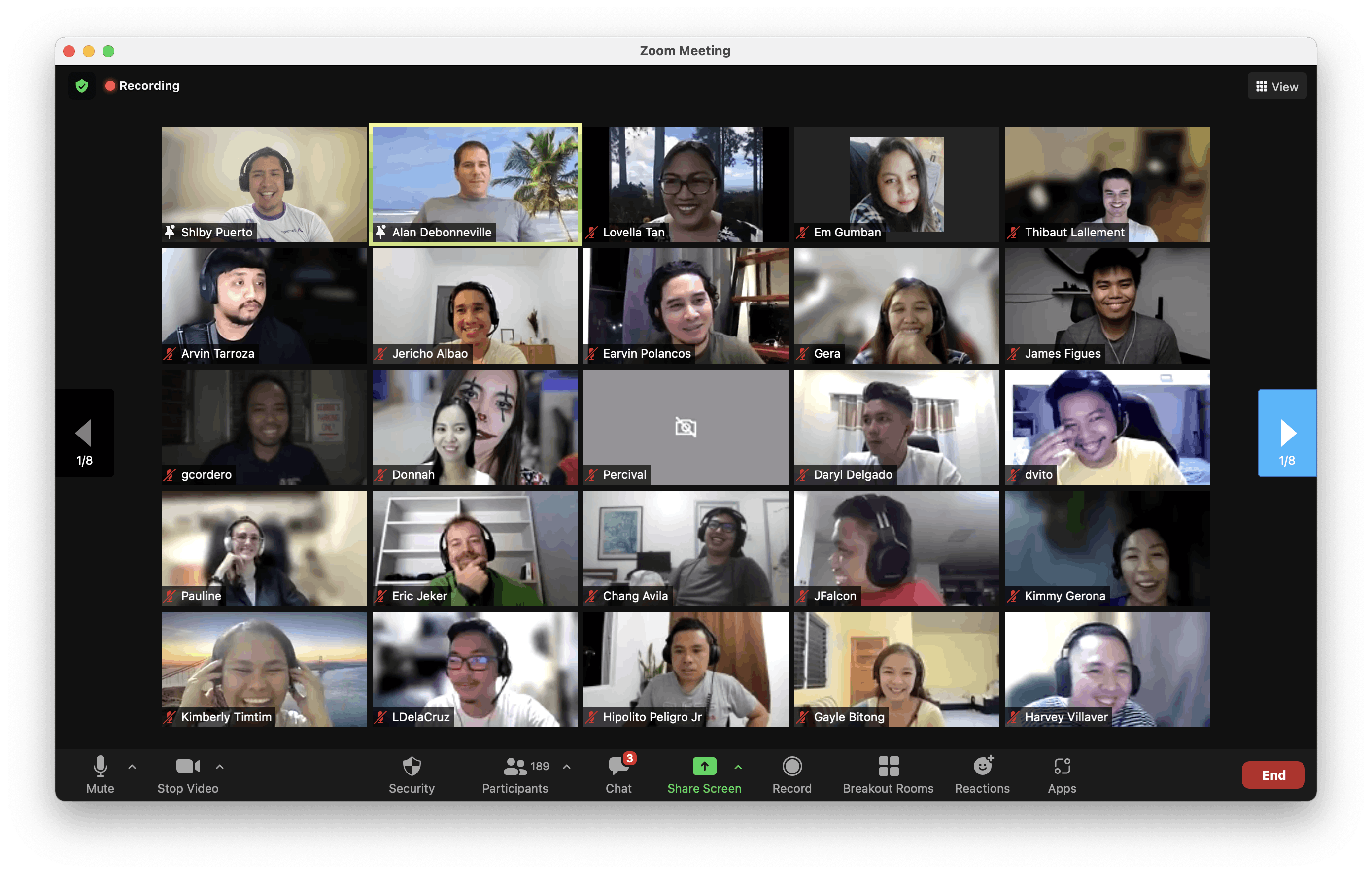 A very handy and easy-to-use communication tool for large team meetings and video conferencing, Zoom was launched way back in 2011 by Chinese-American Eric Yuan. Proven to be a more reliable tool than most free VoIP software, including Skype, Zoom became a fast favorite for team meetings in recent years, especially during the onset of the pandemic. 
With Zoom's free version, you can host up to 100 participants for up to 40 minutes per meeting while one-on-one video calls can run up to 30 minutes per meeting. And you can just get a subscription according to your needs if you need more time or you anticipate more participants.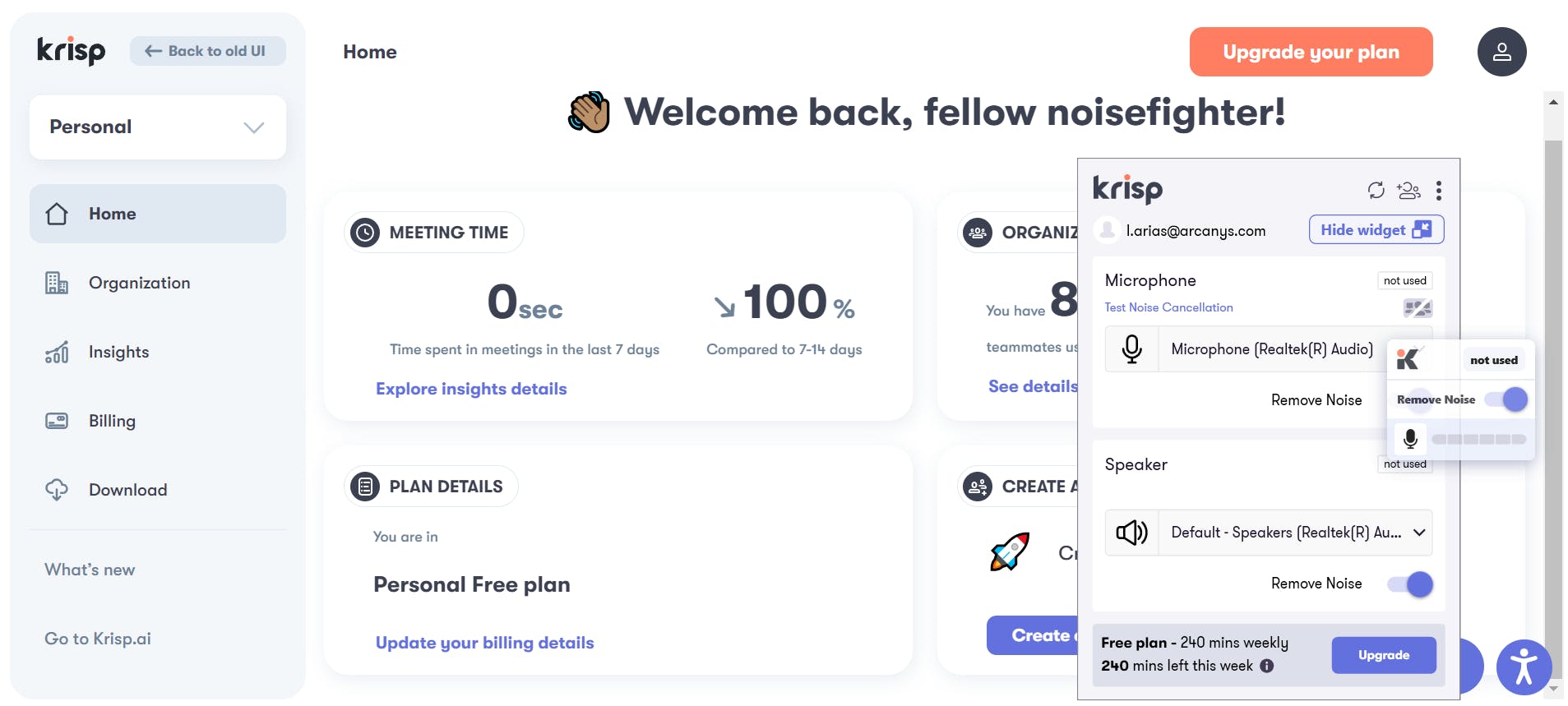 Unlike the other tools in this category, Krisp is not exactly a communications tool but more an integration that can help you have better and more efficient meetings online. Basically, it removes background noise and echoes during calls. The thing is though, each caller would have to install this to be able to remove the background noise from their mic as well as the incoming audio from their speakers or headsets. So teams may need to be unified in installing this to remove all distractions during meetings.
Krisp's free version has a limited meeting time of up to 240 minutes a week. So that's about 4 hours of meetings and video conferences free of screaming children, barking dogs, and annoying keyboard taps. Not bad, right?



Cloud Storage and Collaboration
Need to access your files on the go or work with teammates from around the globe? Luckily, cloud tech has been around for some time. You just have to know the pros and cons to find which one suits your work style.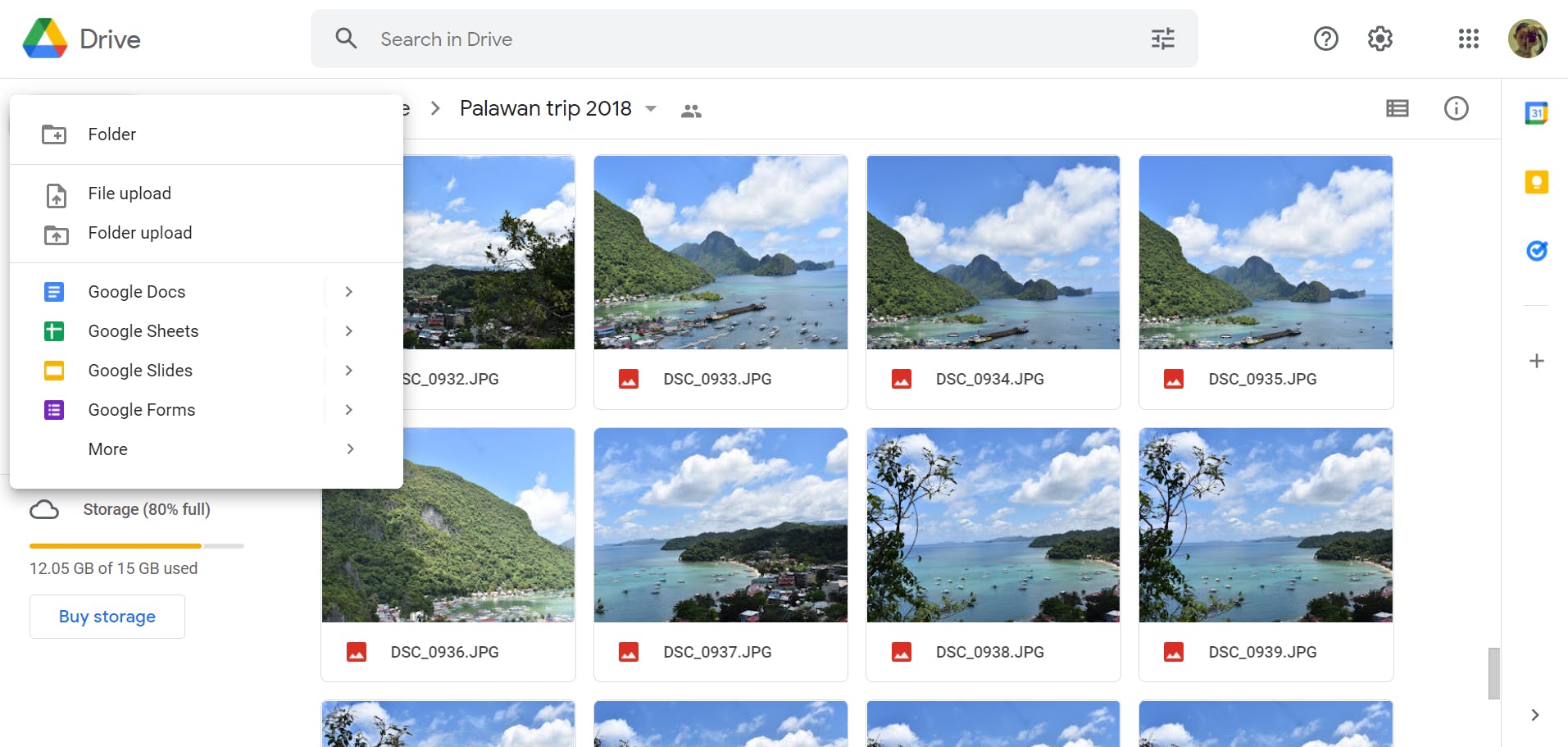 Perhaps the most accessible and popular cloud storage today, Google Drive is not only that but also a collaboration tool from the Google suite apps. You can store all kinds of files here as well as use it as a workspace in which you can collaborate in real-time with teammates remotely. And if you're already using Google services anyway, you'll automatically get 15 GB worth of free storage per Google account. If you want more space, you'd have to pay an annual subscription fee.
Obviously, the top perk for this tool is that it syncs with all the other Google services you may already be using. And if you just bought a Chromebook, you can also get 100GB of free GDrive space, too.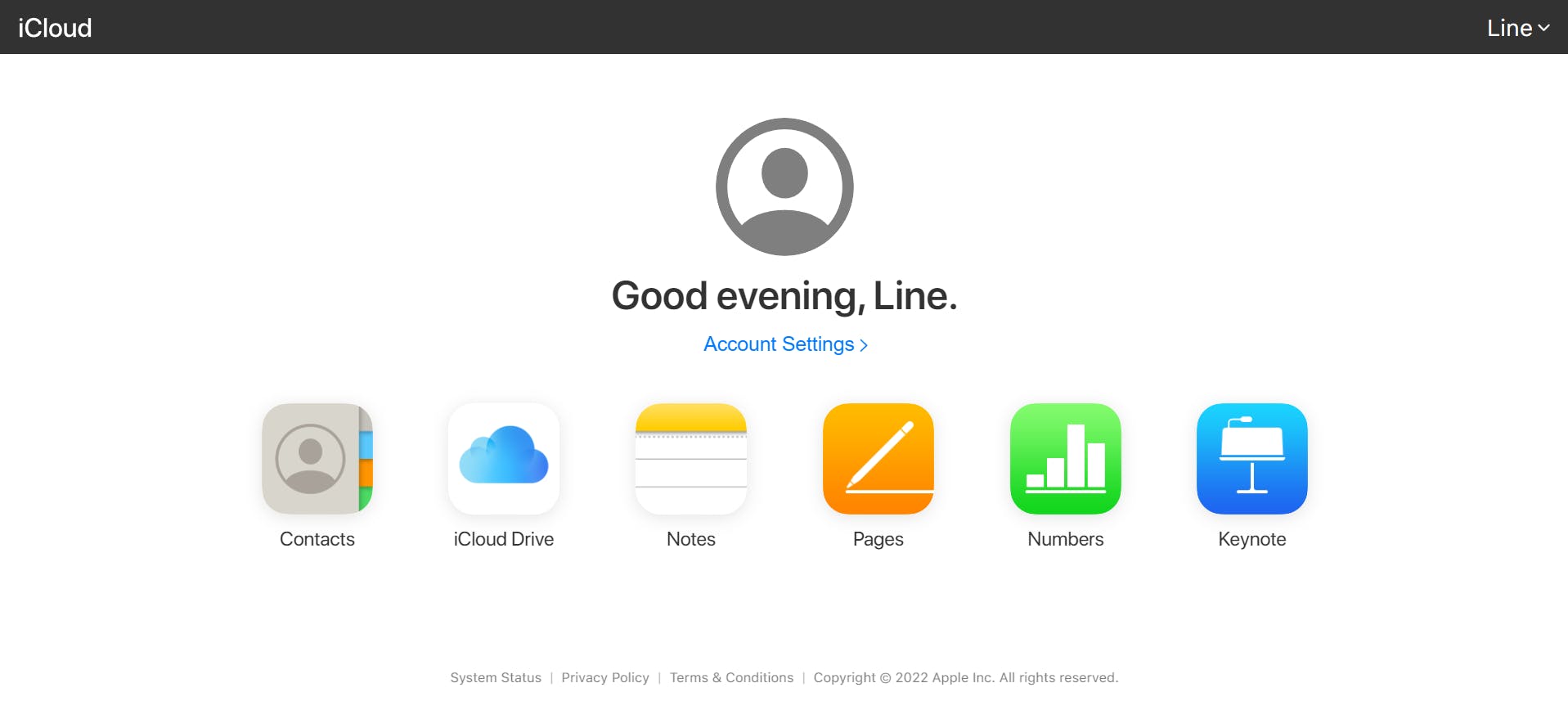 GDrive is to Google as iCloud is to Apple. So if you have any Apple devices, you're probably familiar with this cloud storage already. Contrary to some incorrect speculation though, you don't actually need to have an apple device to get iCloud. You can set up an iCloud account on the web and even access it via your Android device. Compared to GDrive though, a free iCloud account only gets you 5GB worth of space. If you want more space for your photos and heavy videos as well as access to additional features, you need to pay a monthly subscription.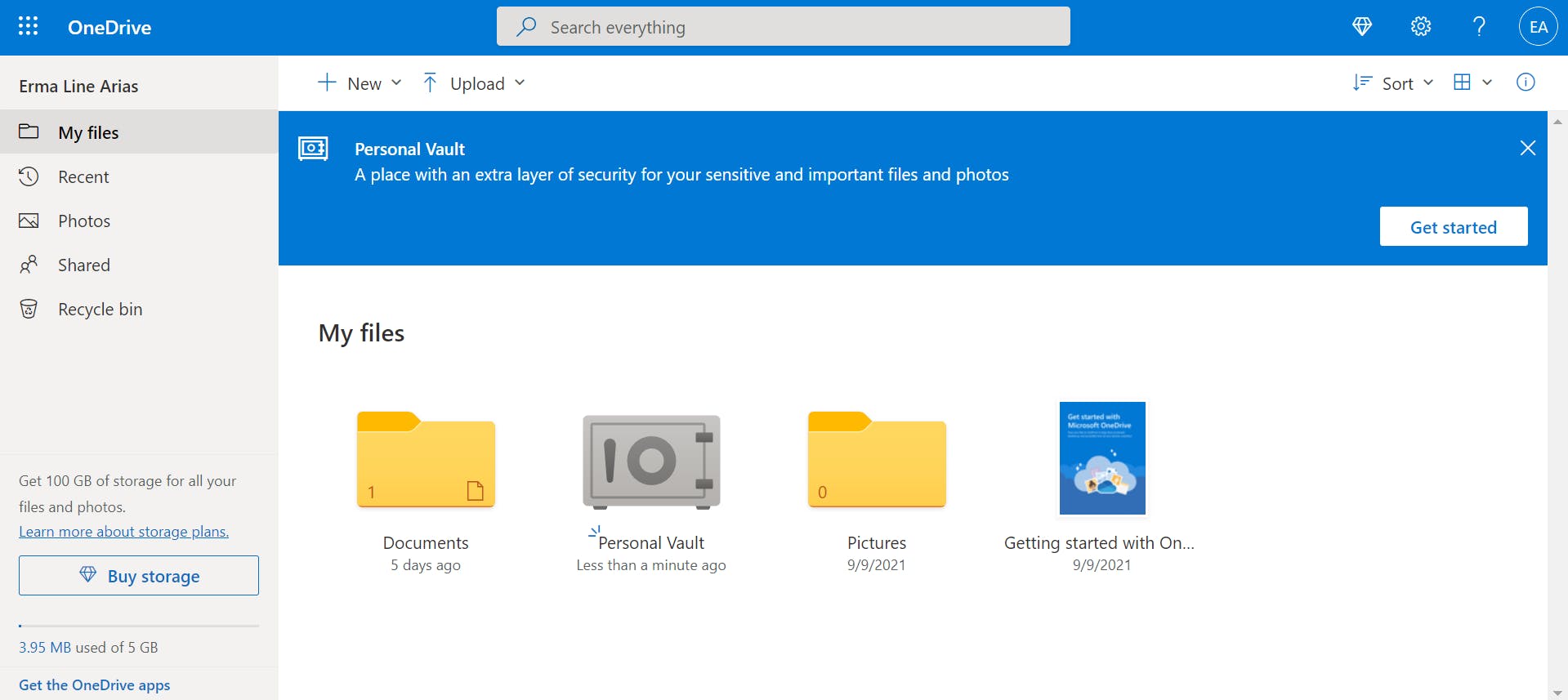 The official cloud tool of Microsoft, OneDrive is the default backup storage for all Microsoft software files. More like Google Drive than iCloud, OneDrive is probably the second (if not THE) best secure file-sharing service you can have for work. And if you're a Microsoft 365 user, then it's hands down your best cloud storage for important work files and folders. 
Unfortunately, though, OneDrive has the same limitations as iCloud. The free account only has 5GB worth of space. But if you have a subscription to Microsoft 365 Personal, you'll have a whopping 1TB to 2TB. So I guess, the question of whether it's worth it lies in whether you're a subscriber/user of other Microsoft services or not.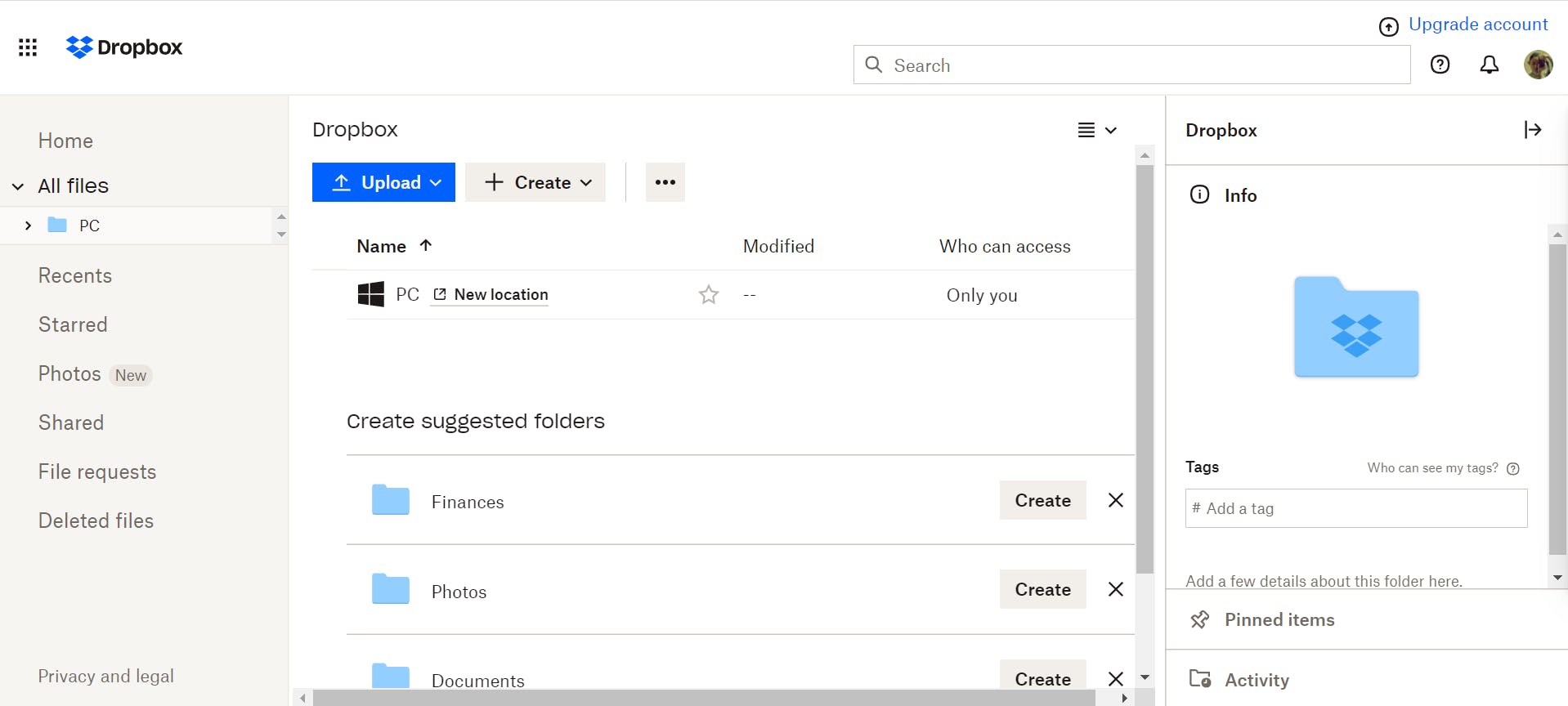 One of the oldest file-sharing/cloud storage services around, Dropbox was officially launched on September 11, 2008. Basically, you can have easy access to your files stored on different devices via your Dropbox account. A free Dropbox account gets you an initial storage limit of 2GB, and you can access it on the web, through your desktop, laptops, or mobile devices. 
The cool thing about Dropbox is if you get your friends or family to also get Dropbox and then add you as a contact, then you'll get additional space. 



Goal Trackers
Take it from a serial maker of New Year's resolutions. Developing good habits is hard. It especially takes a herculean effort to focus on tasks one at a time when there are many ready distractions with just a few taps on the keyboard. But with determination, consistency, and some clever apps... it's a highly achievable endeavor. Doubtful? Try these tools out.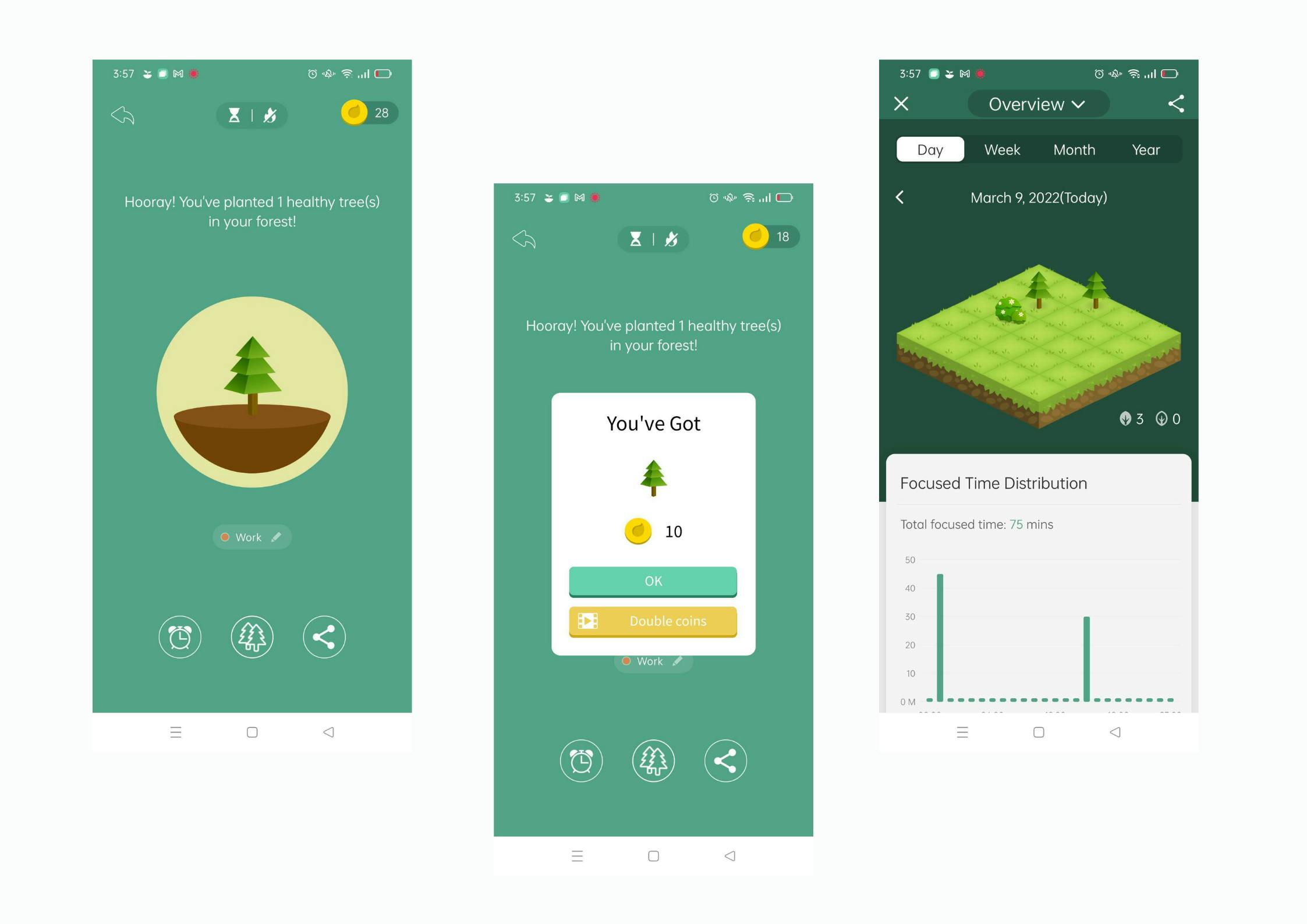 Need some motivation to stay focused on tasks? How about letting a virtual tree grow by staying off your phone? It's really simple. You just set the estimated time you think it would take you to finish a task. Then for that duration, hands off your phone. The longer you stay away from your phone, the more the virtual tree grows. If you stay off your phone for the entirety of that estimated time and the alarm goes off, then the virtual tree will be fully grown. 
What's even more impressive with this app is that with every virtual tree you grow, the nonprofit org Trees for the Future actually plants a real tree in the real world. So you're not only getting work done, but you're also helping heal our planet for future generations.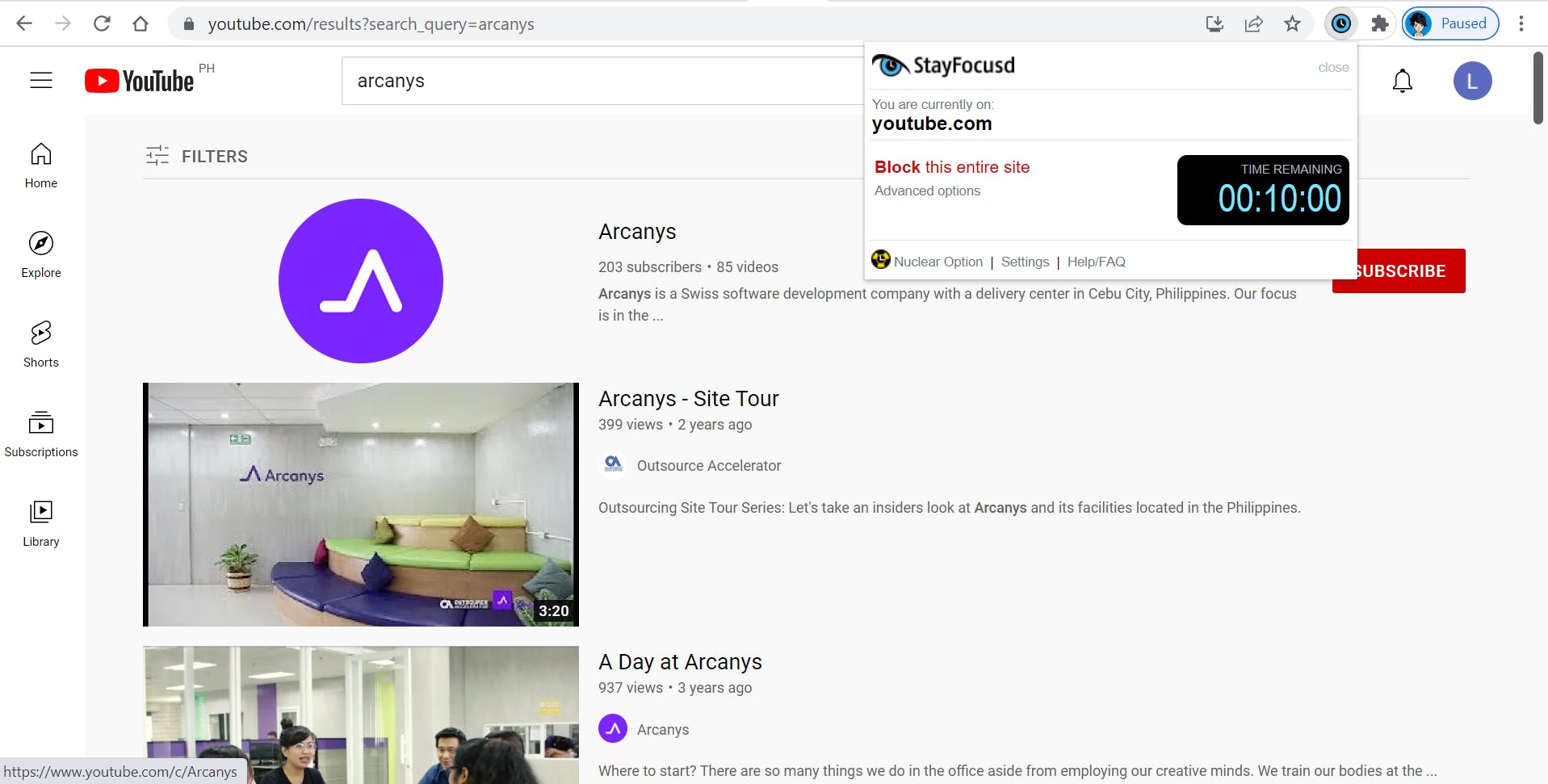 Mainly a desktop app, StayFocusd is a "tough love" approach to getting rid of distractions. How? It's basically a Chrome extension that blocks you from accessing websites deemed to be "time wasters." And yes, this includes all kinds of social media sites, streaming sites, or any other site you probably spend too much time on but actually doesn't help you accomplish anything. 
So the thing is, you set a collective time limit on these time-wasting sites. When the time is up, you get redirected to the StayFocusd website with the message "Shouldn't you be working?" And then you won't be able to access those sites for the rest of the day. The default time the app sets is 10 minutes daily. But you can shorten or extend that in the settings. Well, hey, you gotta be cruel to be kind, right?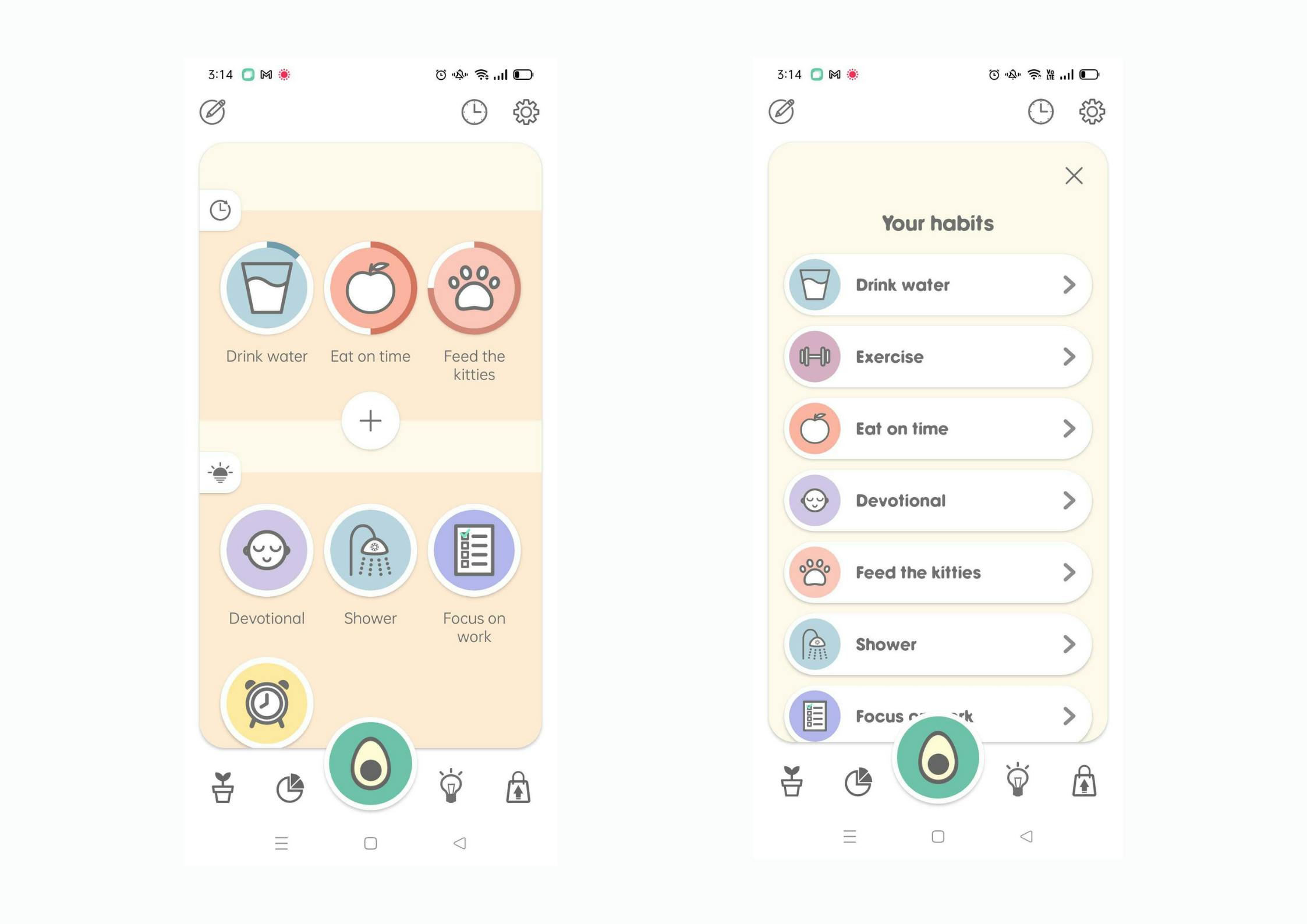 With Avocation, not only can you keep track of your habits, but you can also set gentle reminders for them. A habit tracker and routine planner, this app can help you develop all kinds of good self-care habits. And as you continue performing the habits or routines, the bigger the tree grows. Kind of like Forest but instead of "focus" as the factor that makes your virtual plant/tree grow, it's your determination to be consistent in developing your habits that do.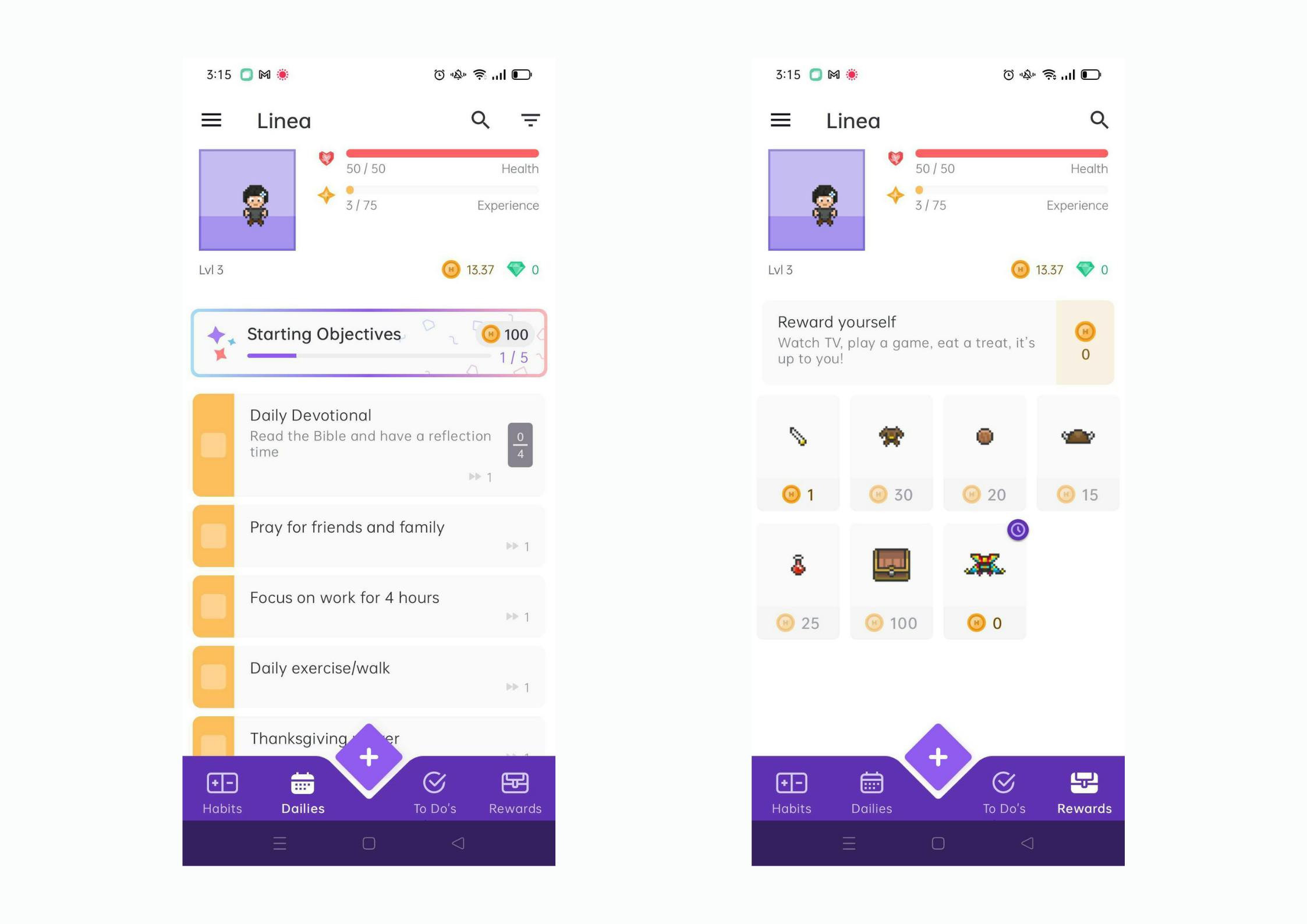 An adorable gamified reward-based way to track and develop habits, Habitica is mainly a mobile app in which you can list habits you want to cultivate. As you take down your progress by performing habits every day, you get reward points in the form of virtual coins. The more coins you earn, the more money you can spend to buy your virtual self accessories such as a sword, armor, shield, party robe, etc. And because you get something tangible (albeit in the virtual world) every time you accomplish a task and further solidify a habit, you get more encouraged to do it regularly. 
However, the key to success in using this app is honesty. Don't log a task as "done" if you haven't actually done it because then you won't be able to successfully develop a habit.



Personal Well-being Apps
To say that people lead hectic lives now can be an understatement for many. No wonder it's quite easy to forget to take care of ourselves. With a couple or so of cool apps, though, you'll definitely get that nudge to have some much-needed "me" time.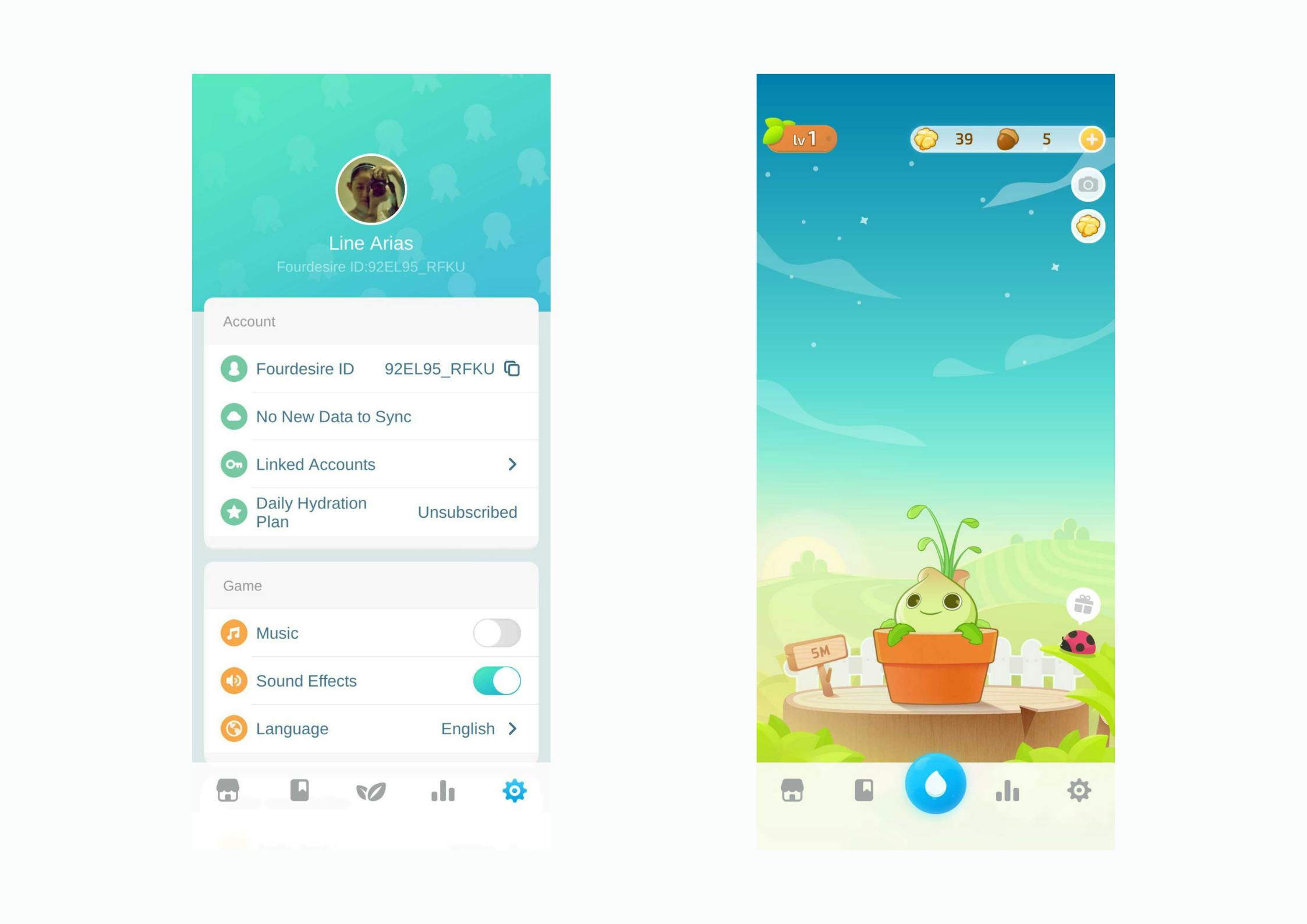 Another mobile app for your personal well-being, Plant Nanny has exactly 1 goal: to help you monitor and maintain your water consumption. You do this by sowing a virtual plant that you would need to water. But you only water the plants or flowers every time you actually drink water in real life. The more water you consume, the healthier your virtual plant is, and the better hydrated you become.
Take note though, if you frantically water your virtual plant just so you can earn as many points as you can, you'll be in for some disappointment. To deter people from cheating, the app will remind you that you've been drinking too much water and that it may be best to slow down.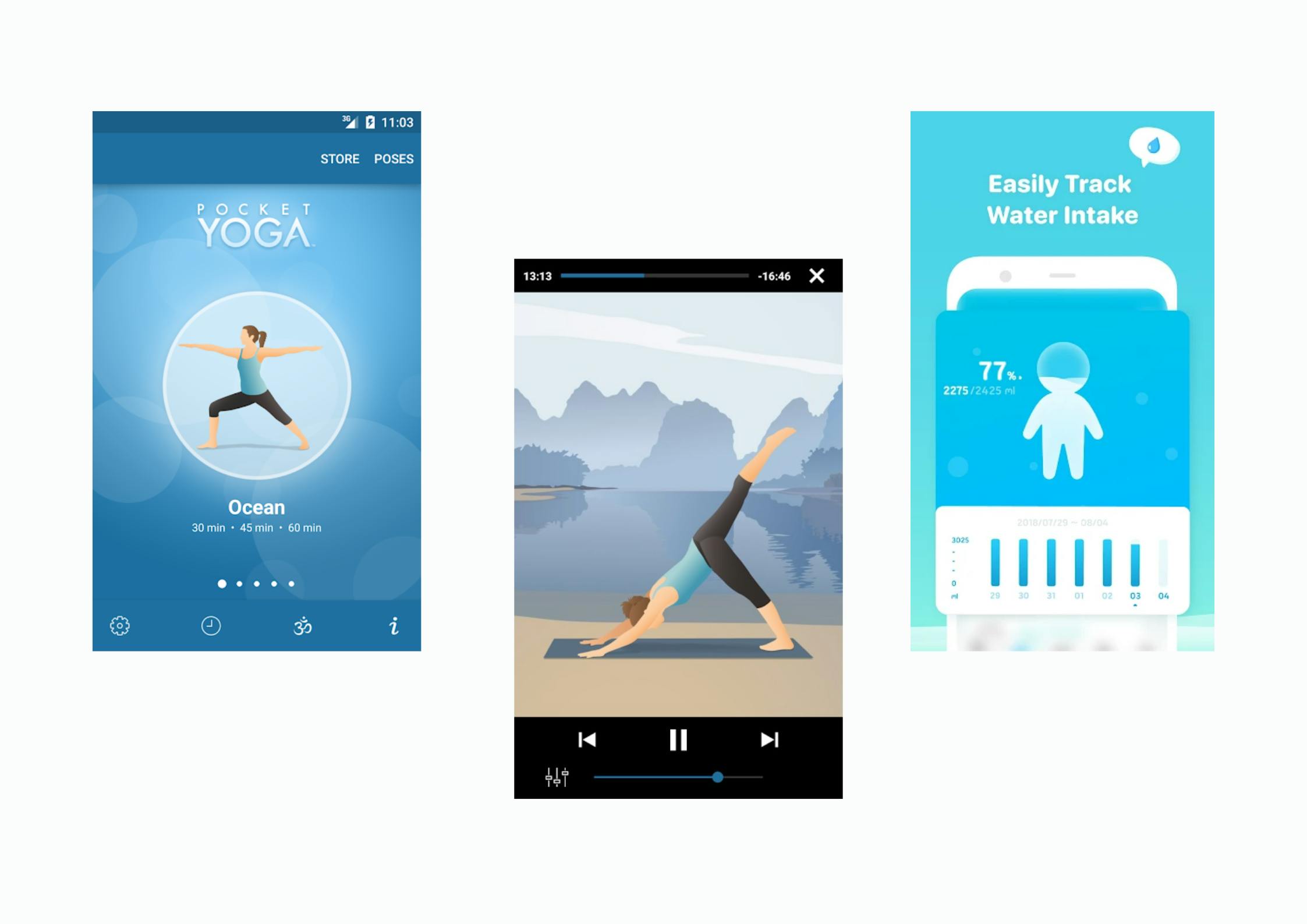 As its name suggests, this user-friendly app is for the yoga enthusiasts out there. What the app does is display different yoga poses, complete with illustrations you can copy and duration options. It also comes with audio instructions on what to do. You can even customize your own yoga routines in it if that's what you prefer. So you can practice yoga anytime and anywhere you want. 
This app is available for Android, iOS, MacBook, and Windows.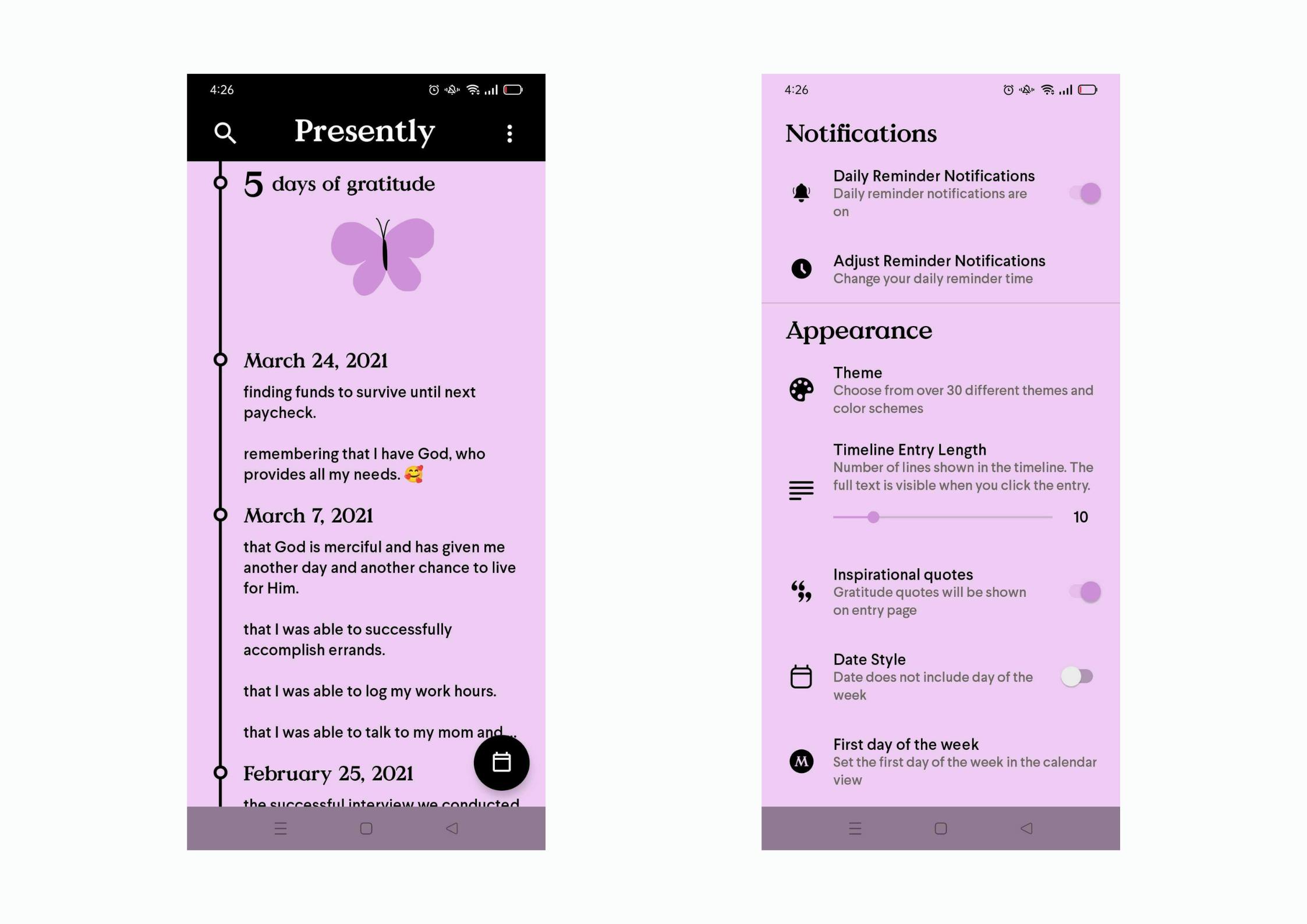 A pretty simple journal app, Presently is a great tool to start or cap off your days. Its sole purpose is to let you reflect and jot down what things you're grateful for every day.
If you do it as you're starting your day, you will recap the good that happened the previous day, which will help you begin your day on a positive note. If you do it to cap off your day, you get to reflect on the good things that have happened to you and be able to go to bed with a smile, which could help you get a good night's rest. Whichever way you use it, it will undoubtedly help you get your mind in the proper perspective.



Everything considered…
Any app or software is only as good as how you utilize them. Sure, they have both pros and cons relative to your needs and preferences. That's why you probably need to test them out before you commit, especially if they're not free. But the more important thing is that you use them and wisely. Be consistent, check for updates, and be vigilant in case it gets bugs you may need to attend to right away.  And if they stop being effective down the road, it's completely all right to replace them with more dependable alternatives. After all, what are the hundreds of choices out there for, if not for our convenience, eh?

Wishing to have a stable income, cool colleagues, challenging projects, and the flexplace and flextime benefits of a freelancer? Join us at Arcanys then! Check out our open jobs here and apply now.