You've developed a killer SaaS, your MVP is starting to get traction, or you just got fresh funding. You need to speed up the development of new features, but your in-house team is overwhelmed, or they just lack some essential skill set to efficiently pull it off in time. So you decide to bring in more experts. You try looking for them locally, but you can't seem to find anyone that would fit your specifications and within your budget. With some research, you've decided the best way to move forward is to get a remote team, and from a country with the highest chance of seamlessly integrating with your in-house team. Then you turn to the internet and you read there's a wealth of IT experts in Asia. So you decided to check it out. Thanks, Google!

But with so many IT companies in the region, how do you choose? And how do you make sure to forge a partnership with an outsourced tech team that will last for as long as you need them? Well, you're in luck because we've put together a checklist, along with several resources, that can help you do just that. Ready to assemble a killer remote team and reap the benefits? Try our checklist below.
1. Figure out your real reasons for outsourcing

Before you even think about outsourcing, it's best that you first determine why you're considering going this route. Is it for exploring cost-efficient strategies and reinvesting your savings in other aspects of the business? Do you simply want to have on-demand access to a wide range of skill sets? Well, if you're a startup with limited funds, of course, you'd prefer that. Or perhaps you just want to speed up development while staying agile? Or you just want your in-house team to focus on your core competencies and leave the routine tasks to an outsourced, albeit still trustworthy, support? Once you figure this part out, then you'll know how and where to start looking for that right partner.

If you don't know how or where to start, you may find some useful insights from the article Top 5 Reasons Companies Outsource Software Development.
2. Know why the Philippines is a top outsourcing destination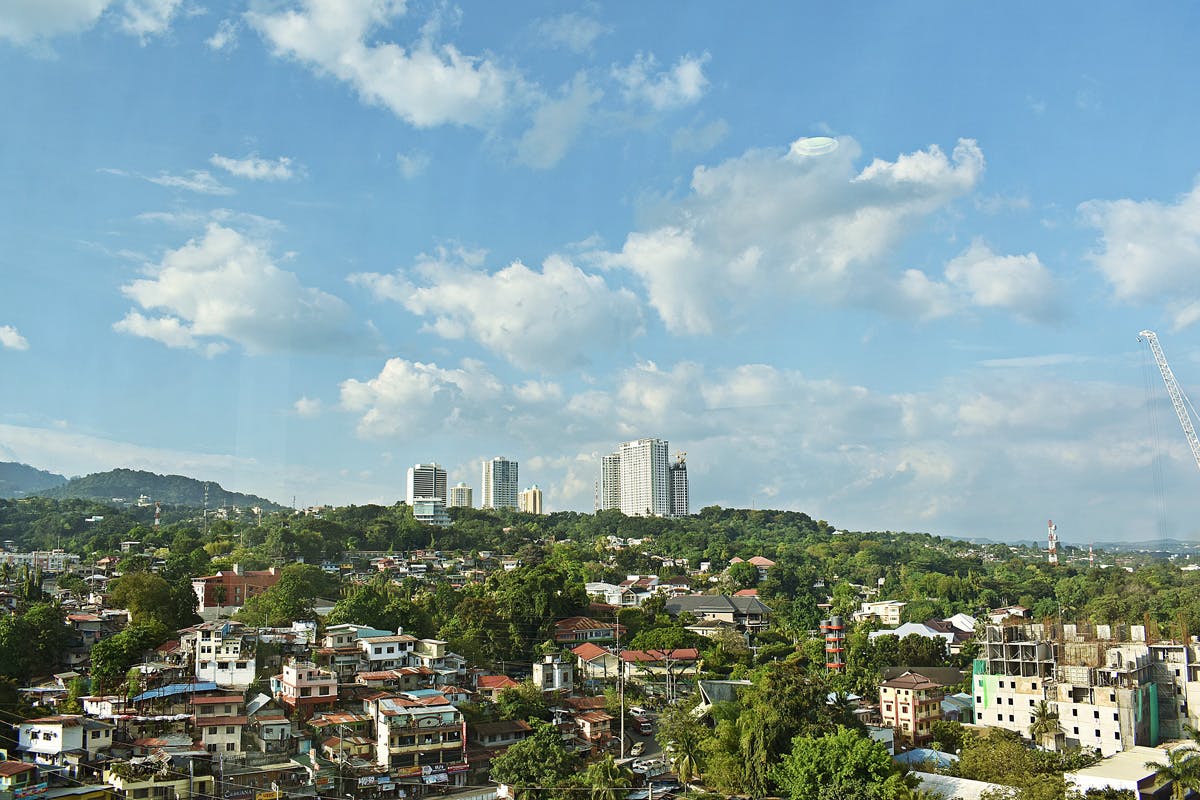 Over the past years, the Philippines has become an excellent outsourcing destination. In fact, it has attracted several multinational companies such as Lexmark, JPMorgan Chase, IBM, Timex, Mercedes, NEC, Epson, Accenture, and Telstra. Many have not only opened offices in the country, a good many have actually relocated here. Why, you ask? Well, the following reasons may have greatly influenced this fact:
English proficiency & Western culture adaptability
The Filipino workforce is proficient in the English language and familiar with Western culture. In fact, the Philippines produces over 150,000 highly-skilled technology experts every year.
Top Global BPO industry
In the past decade, the Philippines has been a certified major player in the BPO industry. It has been recognized three times as "Offshoring Destination of the Year" by the National Outsourcing Association (a UK organization now known as The Global Sourcing Association). And in 2018, Cebu City topped Tholons 100 best outsourcing destinations, occupying the top 11.
Outstanding Service
Filipinos have been recognized for years, and all over the world, as incredibly hardworking service-oriented professionals with good work ethics that provide world-class service. Just try visiting any major city in the world and you'd probably find dedicated Filipino nurses or teachers living there.
Foreign-investment friendly
If you're a foreign business owner in the Philippines, the Filipino people are not the only ones who'd make you feel welcome. The country itself has actually passed laws that grant investment and tax incentives to foreign businesses. It even has an agency primarily dedicated to supervising and helping promote foreign investments in the country.
Cost-efficient Choice
Unlike in other countries, the cost of living here in the Philippines (especially in Cebu) is quite low, which is why the daily minimum wage is also low. The usual range is about actually around $11 a day, according to Trading Economics data and analysis.

For us at Arcanys, we have been working with clients from around the globe, but especially from Europe and Australia. In fact, here are 11 reasons why we're among the top choices for AU and NZ clients when it comes to software development in the Philippines
3. Learn how to pick the right provider

Choosing your software development outsourcing can be a complicated and exhausting task. It involves a lot of actual legwork and a ton of your valuable time. With the right help, though, there's no reason why you can't find the right tech partner for you. For instance, with our Ultimate Guide to Picking Your Software Development Outsourcing Partner in 2022, you will not only save precious time but also have the confidence to successfully search for, validate, and engage a trustworthy software development outsourcing partner.
4. Envision your ideal (but realistic) team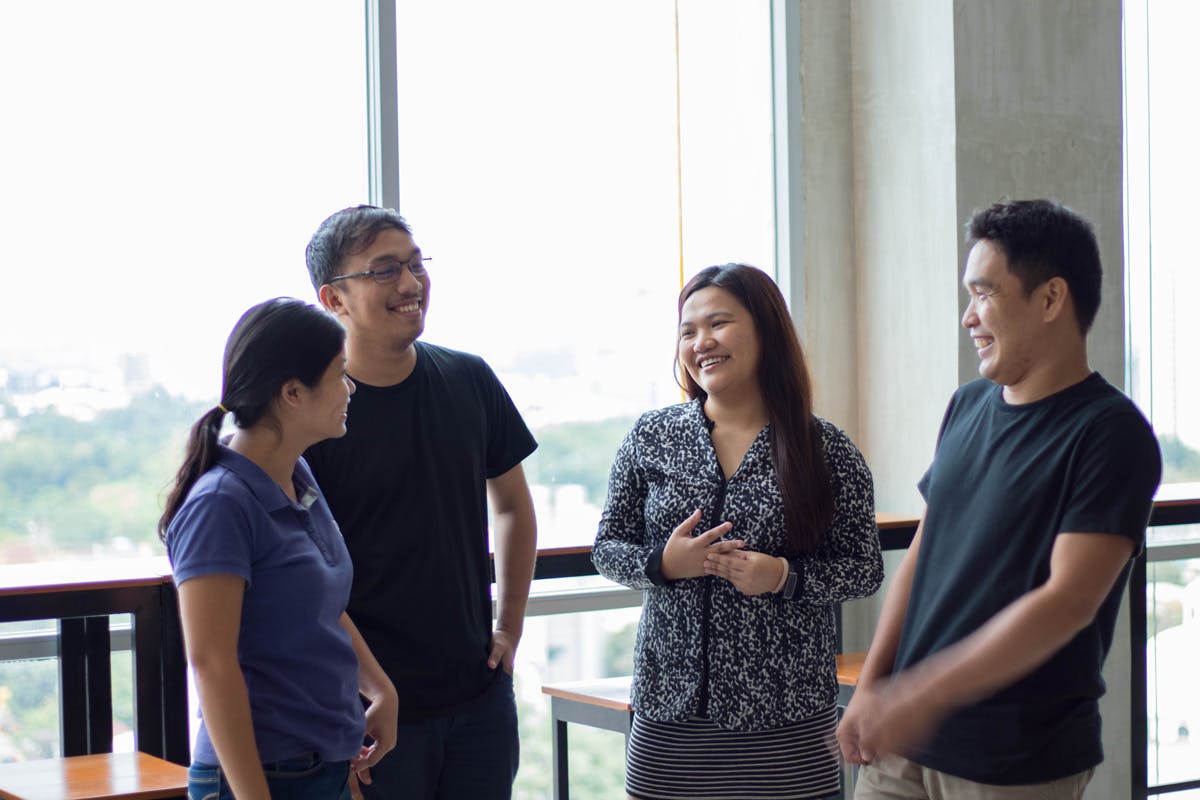 Choosing your outsourcing partner the smart way could be the most crucial step you could take. Keep in mind, however, that your tech partner can only bring so much to the table. A significant effort in making the partnership work should also come from you. To accomplish this, you need to determine some pertinent things beforehand. For instance, you need to...
Determine your skill-set requirements
Set realistic expectations
Have a reliable technical advisor/consultant
Ensure you have similar culture and values
Have a concrete long-term plan

Whether you're assembling a tech team from scratch or simply augmenting your in-house crew with expert support, you need to not only properly assess but also follow best practices to make the partnership work and for the long haul.
5. Have a rock-solid recruitment process

Undoubtedly, you'd want to hire the best people to work on your software development projects. Hiring talented, experienced professionals may cost you a lot. But then, hiring amateurs may very well cost you more down the road—e.g., re-work, code refactoring, expensive training, etc. You see, expertise doesn't come instantly. It needs an investment of time and money. And if you hire people who haven't invested in themselves yet, then you'll end up with the responsibility to do so.
So, how do you ensure that you're getting the right people, especially in the tech industry? By establishing a thorough evaluation process and knowing how to avoid hiring bad programmers, of course.
6. Recognize your team's value and potential

Trust your distributed team as you would your core team. Don't hamper their efficiency by depriving them of crucial data because that would be detrimental to not only their productivity but also your bottom line. Also, be aware that your team alone is never fully responsible for the output. It would also help if you were proactive in managing your team.

For more useful insights on how to efficiently see your team's true worth, you should check out our article 4 Things Your Remote Software Development Team Wishes You Knew.
7. Make sure you're aligned on culture and values

To achieve common goals, partners should not only have mutual trust but also share the same core values. It is the same with tech partnerships. But how do you manage to do this, especially with remote teams? Well, there are several ways to accomplish this. What should you do and how do you do it? Well, you can check their social media, website, or (if you can spare this, then you should) their physical offices. And most importantly, have a chat with the owners or executive management, from whom you'd get the most insights regarding this.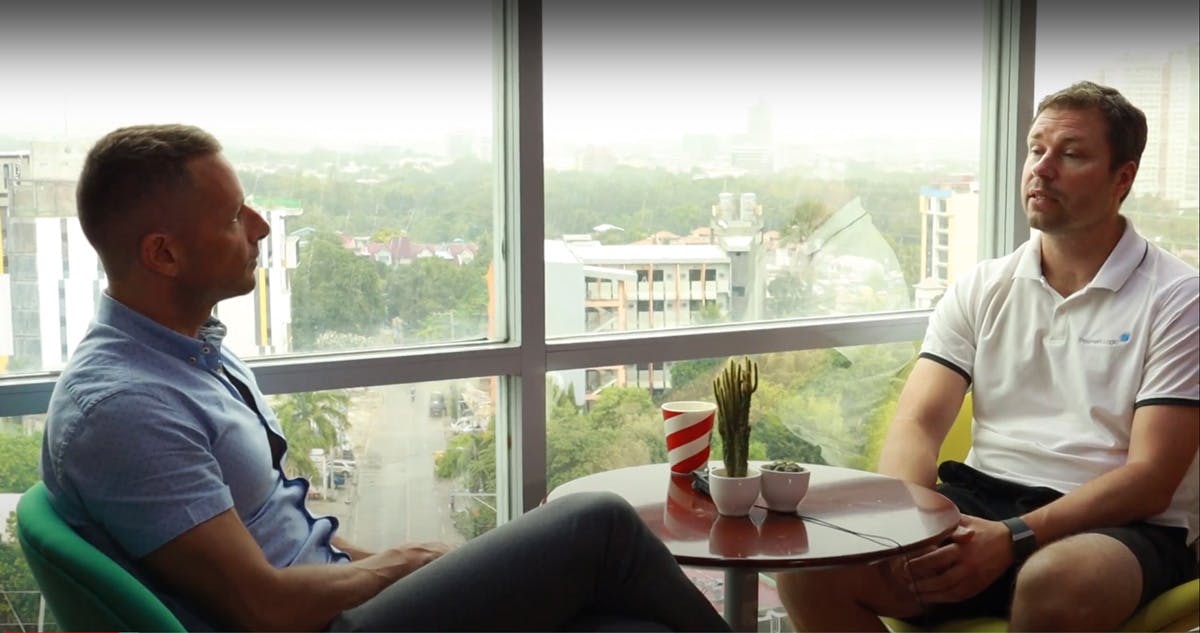 For more detailed insights on how to assess these factors in your prospective outsourcing partners, then you should check out our article Picking an Outsourcing Provider: Company Culture as a Make-Or-Break Factor (And How to Assess it).
Conclusion

If you can tick off all the items in this checklist, then you'll have a pretty good chance of building a remote killer team in the Philippines. And if you properly nurture the partnership once you find the right tech partner, then you'll raise your odds of keeping that remote team for the long haul as well.

Too good to be true? Not really, because all this will involve a lot of research, hard work, and taking action on carefully collected insights about outsourcing. But it's all up to whether or not you're willing to do the grunt work in order to get the results you want. So, are you?

Still have doubts or questions about anything on this list? Feel free to get in touch with us and we'd be happy to help.