When looking for potential software development outsourcing firms to consider, where do you start with the actual research work? What are some reliable websites and marketplaces that you can refer to? And after that, how to go from your pipeline of potential suppliers to a shortlist of 3 to 4 promising companies to examine further?

In this article and podcast, I'll show you 4 ways to get started with your market research, once you've identified your broad requirements (and we've discussed how you can do this here).


If you prefer a brief rundown, watch this video:
Get started with the research work

Now let me start with this warning: finding and listing potential providers involves a lot of grunt work. Don't start searching online without a good sense of what you expect in terms of services, relationship, location etc. A preliminary introspection will allow you to: 1. quickly see if the providers you'll find are worth checking further or not; and 2. make your search more efficient with relevant search terms and keywords.

This way, you won't be needlessly researching about a hundred different providers who are offering services that are nowhere near your expectations or needs. Be ready to reject unsuitable companies immediately knowing that there are many more out there that may be the right fit.

OK, now it's time to roll up your sleeves and get your hands dirty. Here are some tools that you can use for your search:
1. Google (or other search engines)

Yes, the old-fashioned way of just searching for companies online still works. It might seem obvious, but Google will be a great help—if used right.
This means avoiding broad or subjective terms like "best software development outsourcing company" because these may give you biased results and don't clearly identify your requirements. Instead, choose specific keywords (such as your technologies or preferred location) that will help Google find exactly what you're looking for, in a minimum amount of time.
2. Your network
It's a tried and true piece of advice from every entrepreneur out there: network, network, and network some more. For sure, you're not the only one relying on software development teams to grow your business, and you're very likely to know people in the same industry or position as yours who have had experience with outsourcing providers.
Ask them if they can recommend one or two reliable outsourcing firms. If you're fortunate to get a few referrals from your contacts, then you're a step closer to having that shortlist.
Finding a tech partner through someone you trust really makes things much easier. However, this shouldn't prevent you from doing your own due diligence to make sure that the provider fits the bill for your needs.
3. Review sites
Directories and review sites are pretty similar nowadays. Directories before simply published a listing of different businesses categorized by niche or size, and provided minimal info about them. With the increasing need for transparency today, however, directories have progressively evolved into review sites, with these platforms providing more details about a particular business including size, expertise, activity, and more.
More importantly, they also offer insight into how a particular company conducts its business by way of testimonials and reviews from customers of these businesses. Getting this information from a reliable review site for software development companies makes your search much easier, and certainly beats just having a plain list of providers.
Just like TripAdvisor in the travel industry, these review sites give you access to hundreds of unbiased reviews from other clients, adding a lot of transparency to the industry.
That said, here are a few review sites that I recommend you to check out:

Clutch. Clutch is a data-driven research company. They're actively collecting verified reviews to assess hundreds of tech companies, including Arcanys. The way they work is pretty simple. We provide the contact details of our clients, who then get interviewed by Clutch, and the review is published on their website.
Goodfirms. Goodfirms is another great independent review site to check out. They work the same way as Clutch.
G2Crowd. G2Crowd was initially created for listing software product companies but has recently added service providers to their directory.
There may be other review sites that you can also use, but even with just these three, you may come across a couple of suitable providers already.
4. Marketplaces and consulting firms

Marketplaces and consulting firms operate differently because they've done most of the research for you already. Basically, they have all this data collected about various outsourcing providers, and using this, they're able to advise and help you find the right match for your needs.
These advisory services can range from simply recommending a vetted company based on certain criteria, to helping you throughout the entire evaluation process, negotiation, and closing of the deal. They may even further accompany you in the long term to make sure that the relationship goes well with your chosen provider.
Some of these services can come for free, but in most cases, you would expect these firms to either receive commissions based on the revenues generated over time or charge other fees outright for more personalized services. If you think that having some third-party assistance in your outsourcing process would work for you (and considering the costs that could come with it), consulting firms like Accelerance or Outsource Accelerator can help.
Also, don't forget that if you have any doubts or concerns at any point during your search you can always ask your questions on Q&A websites like Quora. Not only are you bound to get some useful advice, but you may also get some recommendations for outsourcing providers from those who contribute answers.

Remember: at this stage, you're just listing companies based on a quick assessment of their capabilities and an overall sense of their online presence.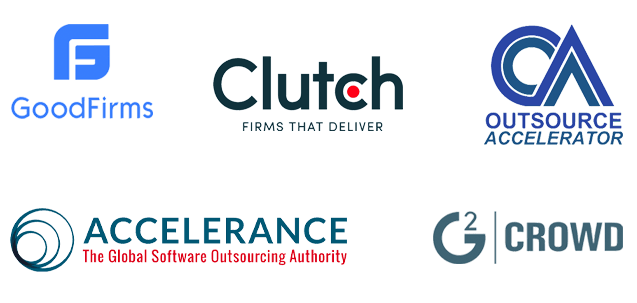 Next step: Make a shortlist of promising companies

Once you've found 10, 15, maybe 20 companies that match the high-level criteria you've set, I would recommend that you rank them—again, based on the criteria that matter to you—and make a shortlist of 3 to 4 organizations you will reach out to. Try to get a sense of the possible relationship you could establish with them from what you learn on their website and blog.

At this point, you should now have a solid initial list of potential software development outsourcing firms you'd like to go more in-depth with. If you're serious about making the right choice in picking a partner, you will need ample time to assess each of them.

A comprehensive evaluation takes time and involves more factors than you think. Please don't see the costs as the sole deciding factor here. Keep in mind that going for the cheap route often ends up costing more down the road. Instead, think in terms of value for money, and how much the provider will be able to deliver over time.

For an in-depth discussion about how to effectively maximize the available tools and shortlist prospective partner providers, shoot me up—I'll be more than glad to be of help!