Aside from our continuous growth and receiving various recognition from clients and tech review sites alike, what we're especially proud of is maintaining the happiness and satisfaction indices of Arcanytes. And despite the unprecedented circumstances Arcanys (and the rest of the world) has found itself in since last year, our mission still holds true—Once an Arcanyte, we want you to stay, and be happy to do so, for as long as possible. And so far, many people have stayed rather than gone. Some have even come back. Why? Here are some of the awesome reasons:
A great working environment
1. Flexible schedule. Vary your work schedule as you please.
2. Flexplace and telecommuting. Work from home, in a cafe, or at the office—as long as you keep safe and stay productive.
3. International environment. Learn from the diverse cultural perspectives of colleagues and clients.
4. Flat management and open-door policy. Feel comfortable and free to talk directly to anyone to give feedback or share any ideas you may have any time, face to face or online. And have a say in the decision-making processes.
On top of your salary
5. Work-from-home allowance. Spare yourself the bothersome commute and stay in the comfort of your own home while you earn! Is that great or what?
6. Home office bonus fund. Set up your home office with proper furniture (up to PHP15k) and equipment (by request). If you need it to stay productive, we'll help you get it.
7. Free healthy lunches/food allowance. Have healthy lunches delivered to you every day or get the budget and be free to hunt for that healthy nosh yourself.
8. Teambuilding activities. Have fun game sessions or team dinners every month—on us!
9. Up to P40,000 referral bonus. Get a cash reward for every successful referral.
10. 10 vacation leaves + 5 sick leaves annually. Have the flexibility to compensate for work hours if you don't want to use your VL/SL credits.
11. Paternity/maternity leaves. Embrace new parenthood with paid leaves and a cash allowance.
12. Full medical insurance. We can also cover up to 3 immediate dependents for every employee.
Encouraging your personal development

13. Free Toastmasters membership. Create international connections, learn the fine art of public speaking, and further develop your skills in communication and leadership with fellow toasties.
14. Free gym membership. No more excuses. We cover your membership at your preferred gym—up to 2k/month!
15. Company activities. Surprise-filled Year-end Parties, and (if all comes back to normal and health & safety permits it) Summer outings, Fun Days with families, and more!
16. Hiking, biking, and other fitness clubs. Physical and outdoor events for the nature lovers among us.
17. Incentive-based Wellness Program. Sweat for a cause! Use our ArcWorkout app to track your fitness activity and get to fund one child's math session per workout through the Arcanys Early Learning Foundation—and earn up to 1k a month for yourself at the same time.
18. Sponsored fitness events/races. You can enjoy discounted rates for sports events like Spartan Races, marathons, or other fitness events.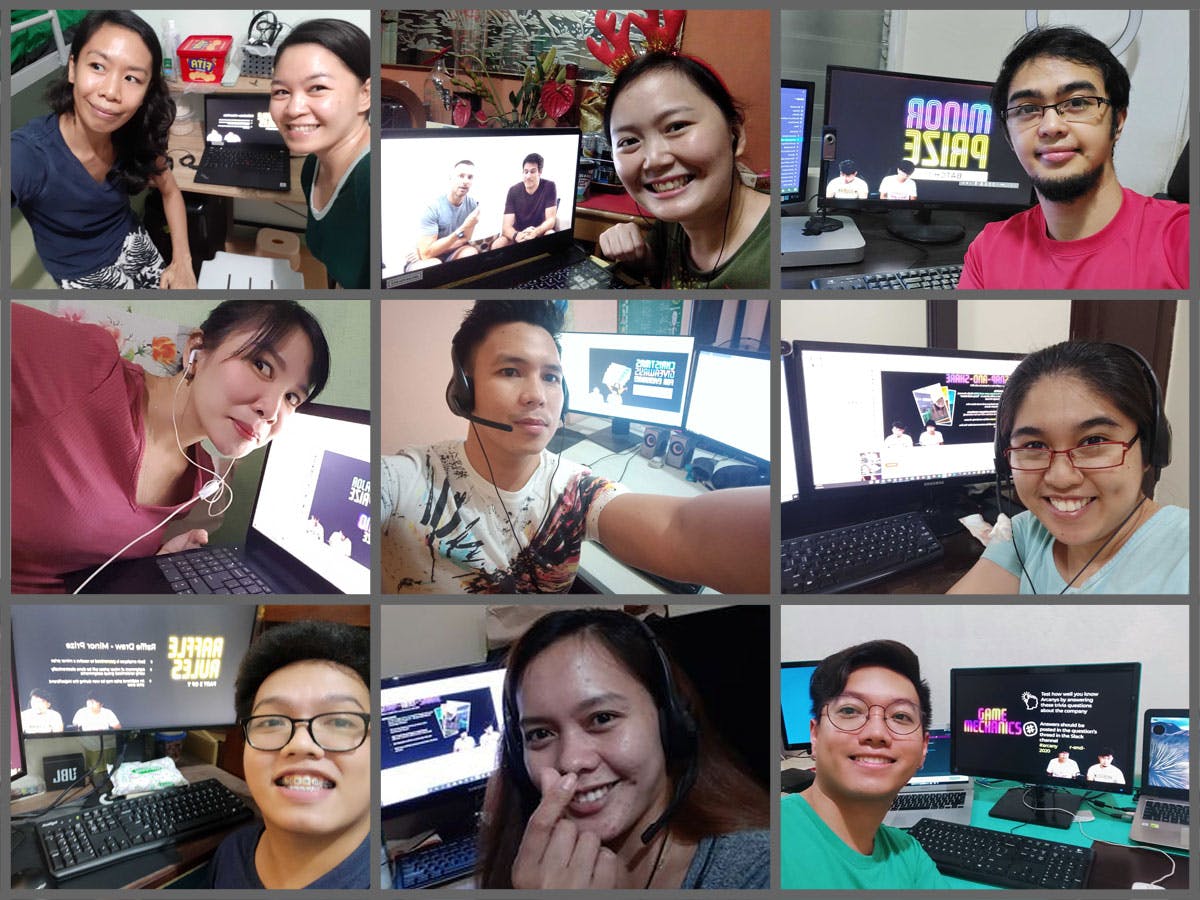 Growing your professional skills

19. Trainings on skills and interests. Advance and expand your technical expertise with paid weekend training, or enhance your communication skills with on-site English classes. Earn up to PHP4000/month. You may also take advantage of our Sponsored Certification training and exam for AWS and ISTQB, with pay incentives when you pass.
20. Challenging projects. Take on exciting tasks from international clients.
21. Innovation and concept development. Share and test your ideas in tech events like the Arcanys Hackathon.


So, are you looking for a dynamic IT company where you can grow with exciting projects and happy people? Check out jobs for you now)! For any questions, drop us a line at hr@arcanys.com.