We have so many amazing talents here at Arcanys, and Martin Stefanny Bucag is definitely one of them. Stef joined Arcanys nearly a year and a half ago with over nine years of software engineering experience specializing in Python development under her belt... not to mention she has this intense curiosity with its related fields such as AI and machine learning. So we thought you might love to meet her—who knows, she might very well be your colleague in the near future!
So let's start, shall we?
What do you do at Arcanys? I'm typically a Python developer, but I'm currently working in a project involving NodeJS with a team based in Sweden. I've always been vocal about my interest in AI and machine learning so I'm hoping to work on a Python project again in the future.
How long have you been working at Arcanys? I've been here for 1 year and about 5 months. I took a 2-month hiatus in between to study machine learning and attend DOST's Data Science Training. They were mainly about data science and machine learning, techs that are still related to Python.
How were you hired? Years ago, I found Arcanys through an online job portal. I tried applying but it fell through, and I ended up trying my luck in Makati. Sometime in 2017 though, Normie from Recruitment contacted me through LinkedIn about an opening here. I was working somewhere in Luzon then so the entire Recruitment process was done online—the exams, interviews, and the final interview. The first time I came to the office, that was my first day!
How did you get into IT? In college, I originally wanted to pursue nursing... but as other opportunities presented themselves (and thanks to a scholarship), I chose to study B.S. Computer Science in UP-Cebu. When I graduated, I started as a PHP backend developer. There are times I'm forced to work on the frontend, but I'm not so much into the artistic stuff. I prefer backend development.
So you were a scholar then... was it difficult being one? Yeah, but maybe because I wasn't really into computer science at that time. My heart was into nursing. And I had to learn logic and all that stuff, so the learning curve was steep. And maybe part of me hadn't given up on nursing then. But I still enjoyed my college days. Every day in UP is a crazy day!
Tell us though...
Describe a typical day at the office. I'm an early bird, so I come to the office around 7 am. But our team in Sweden usually starts their day around 3 pm our time, so I have a few hours to be in the zone, just coding and debugging stuff without distractions.
I often start my day reading emails and Slack messages. Then I create reports so I'd have no PB deductions. Hahaha. And maybe on to accomplishing sprint goals. Typically, we only have a few meetings, and I do mostly coding and debugging. Except for Fridays, a typical Friday is a "meeting" day, more or less.
There's a buddy/mentor system here in Arcanys for newbies. When you started, who was yours? Yeah, it was Roy E., the busiest person in the office. Haha! So we didn't really get to spend much time together. But I completely understand, and he did give me all the things I should read, and I could always ask him whenever I had questions.
How do you like the project you're working on and the team you're working with? I'm the only Filipino developer in the team right now. My other developer teammates are all based in Sweden, but there are two test engineers with me here.
When I started on the project, the technologies are new, and the learning curve was a little steep. But as we speak, I'm quite attached to the project now. It's fun to work with the QA people, too. The way they think about things… because it's quite different from the way developers think. And it's easy to communicate with them because they're sitting right next to me and we can speak Bisaya. For our Swedish counterparts, it can be a bit harder because of the time difference, and I can't really stay too late here in the office. But they're really helpful and very open-minded. I can always tell them my ideas without hesitation. Overall, the team is really good.
"We help each other out. When we find errors in production, we don't point fingers. There's no blaming at all. We just laugh it off and proceed to solving the problem."
~ Stef, software developer at Arcanys
Have you ever experienced coder's block at work? How do you deal with it? Before, yes. Well, I used to travel, that was my stress reliever. Lately, I'm into food. But the thing is, here at Arcanys, I have the perfect (I can say) work-life balance, or harmony. Thanks to the flexible schedule, if you want to leave the office, you can leave the office. It's your decision if you're staying or not.
What is your nickname in the office? Stef, just Stef. I'm a bit serious, and I really don't talk that much here in the office though.
Who do you often hang out with after work? Where do you guys usually go? If we have clients over, we have team dinners. Last November though, I went with the team to Kawasan falls, canyoneering with our Swedish counterparts. Yeah, I'm into extreme sports. And that trip was my first time to join the team for laag2x (out-of-town trip).
Tell us something people at the office may not know about you? I'm very talkative. Most of the people in the Enfo team don't know this because I really don't talk a lot. This happens mostly with close friends or one-on-one discussions, but usually not with the team.
What topics in particular interest you, those that get you talking? Politics, true crimes (I even watch S.O.C.O.), and showbiz stuff during lunch… not so much Hollywood, mainly local gossip. But with close friends. And right now I have some regular lunch mates, a bunch of testers plus one dev.
Do you have any memorable/funny office story or anecdote since you've started working here at Arcanys? Would you mind sharing it with us? Well, I could say my name led to a couple of funny moments with our Swedish counterparts. My first name is actually Martin Stefanny. And since some of our male counterparts in Sweden are named Martin (or Marten), they thought I was a guy, too!
We're curious...
Do you have a favorite place in Cebu? I've actually visited almost all the other towns in Cebu, but I think I've forgotten how it felt like when I visited them. So maybe Balamban, my hometown.
What are your favorite pastimes? It's really mostly "family time". Visiting my niece and nephews together with my parents. Before, I used to travel with friends, looking for new restos to eat at but most of them are married now. So now I spend most of my weekends at home, making sure chores are done and everything is organized.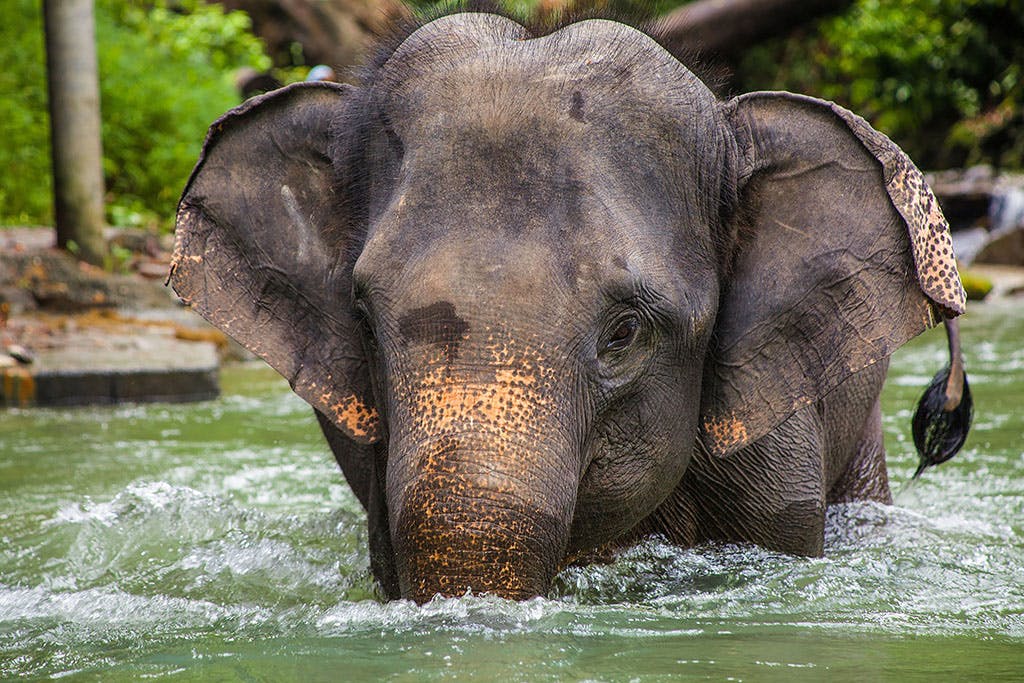 If you were an animal, what would you be? Well, my favorite animal is the elephant. I actually went to Thailand, on my own, to see them. But oh, I'd probably be a pig, so I'd be helpful (maybe a source of income) to the people around me.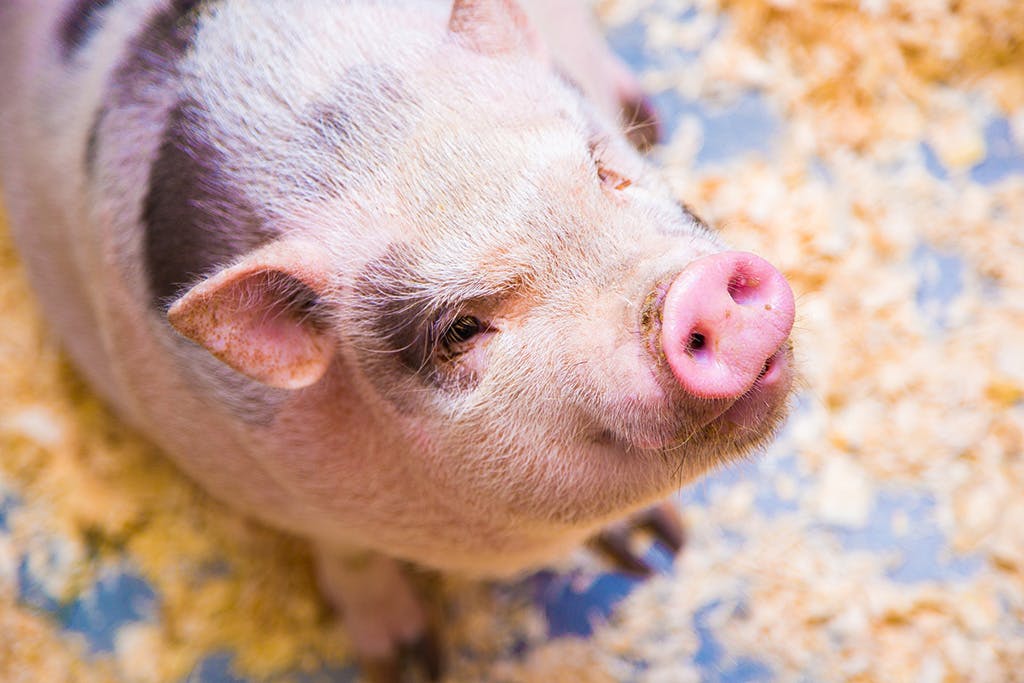 If there was a quote or motto that best describes your life philosophy, what would it be? Always spend time with people who matter. And family should come first on your priority list. I often include this hashtag in my captions when uploading pictures on social media, #Familyfirst.
Family and education are among the most important things for most Filipinos, and it is no different for people here at Arcanys. We may have fun at work but when it comes down to the nitty-gritty, you betcha we get serious and we mean business. And for Python developer Stef, she doesn't let outside forces distract her from what's really important.
Wanna work with awesome software experts like Stef? Check out our careers page and be part of our team!