Can you believe it? It's been a year since we've been sent home to work. While some have had some remote work experience before, it was a new transition for most of us.
There are 240 Arcanytes in the company as I write these lines, with just as many unique work-from-home experiences. We asked them to offer their reflections on how this has worked out for them as well as the adventures and insights they've collected in the process. And we've collected some really nice tales, too. So here are 32 fun and inspiring quarantine tales for you. Enjoy!
Staying fit 🏋️🚴
Many Arcanytes certainly like to… move it, move it! And they (as well as others) have certainly reaped the benefits, too!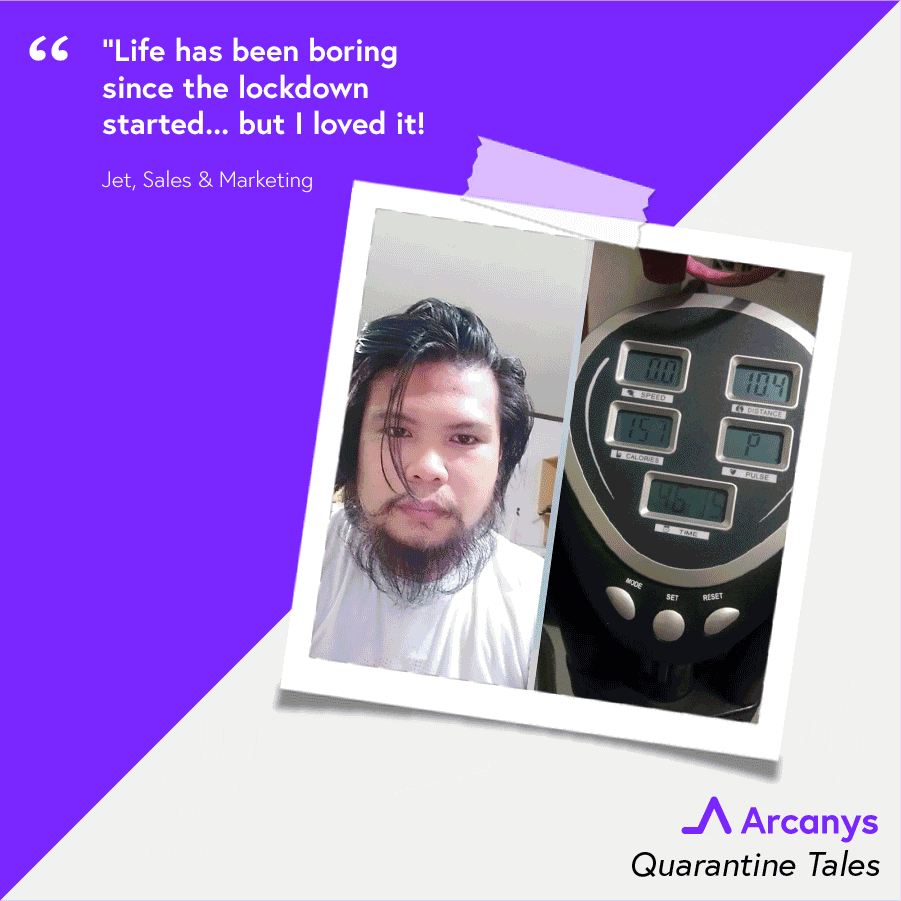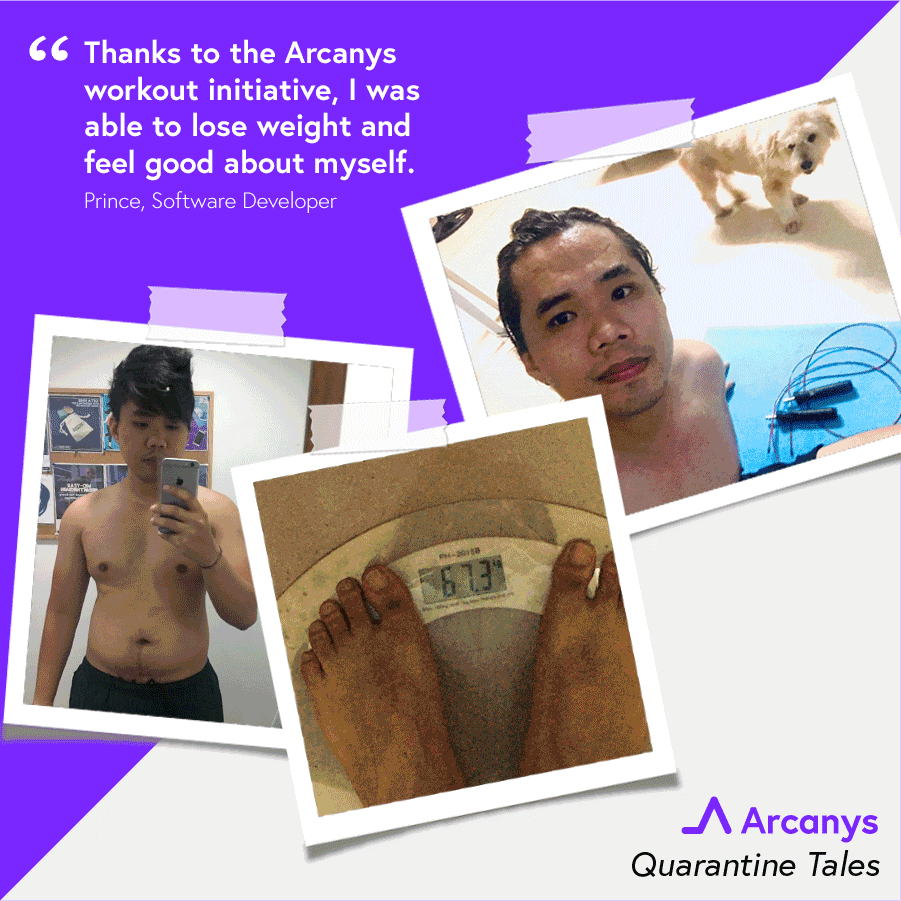 Feel inspired to get healthy? Read the full fit-astic stories from Jet, Paul, Rye, Aunne, George, Anne, Prince, Marisa, Rogie, and Blanche.
Learning new things 📖🍪🍳
From teaching their kids to baking cookies to fixing their homes… some just can't get enough of enhancing old skills and acquiring new ones.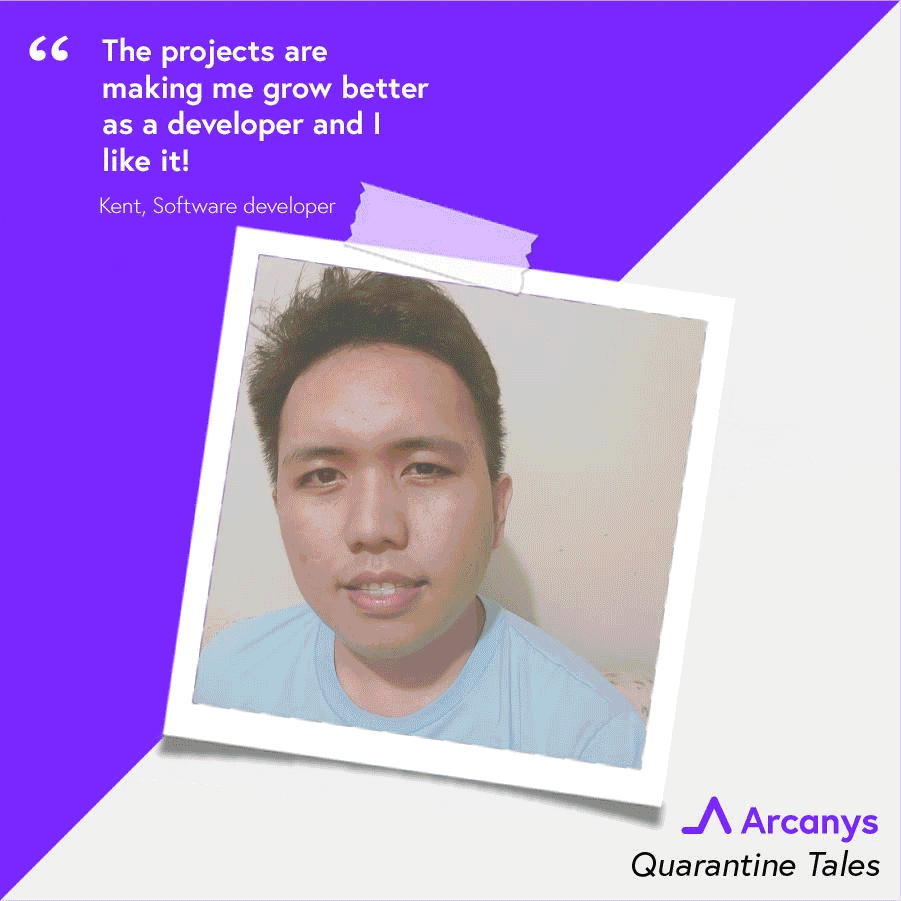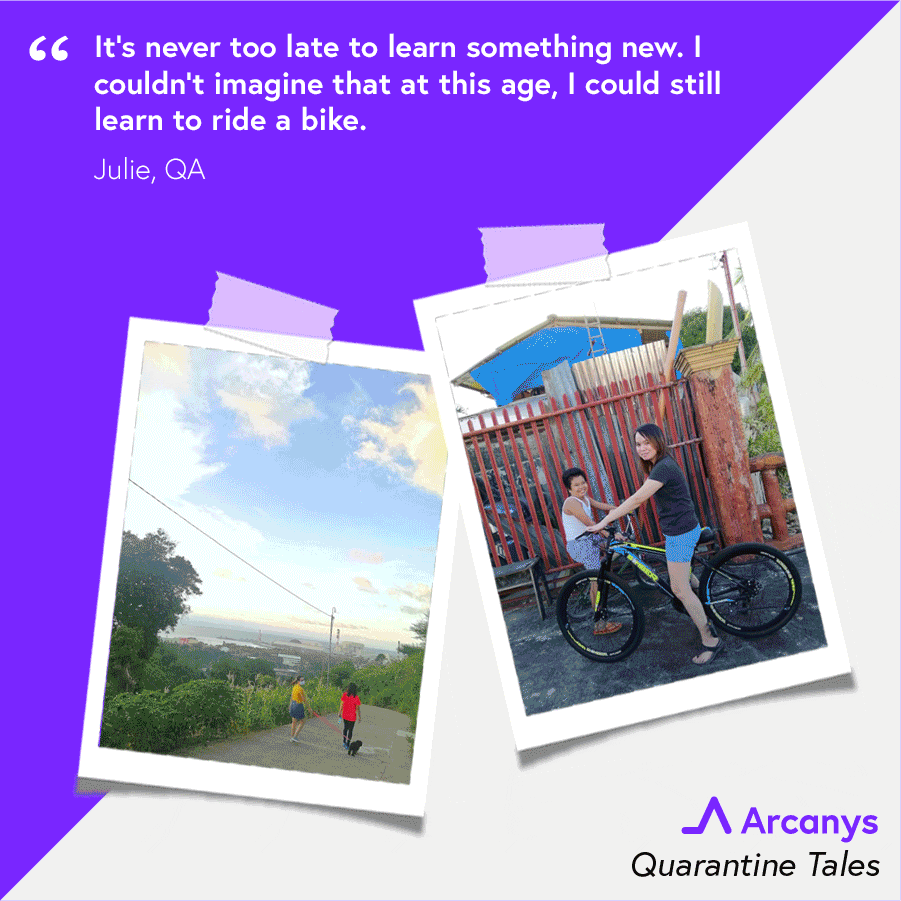 Wanna learn something new yourself? Find the complete insightful journeys of Kent, Rod, Jandy, Milcah, Julie, Raymond, and Jill by clicking the links.
Spending time with family 👪👶
Among the few wonderful things that the quarantine has brought us… more invaluable time with our love ones as well as having the opportunity to plan well for our future.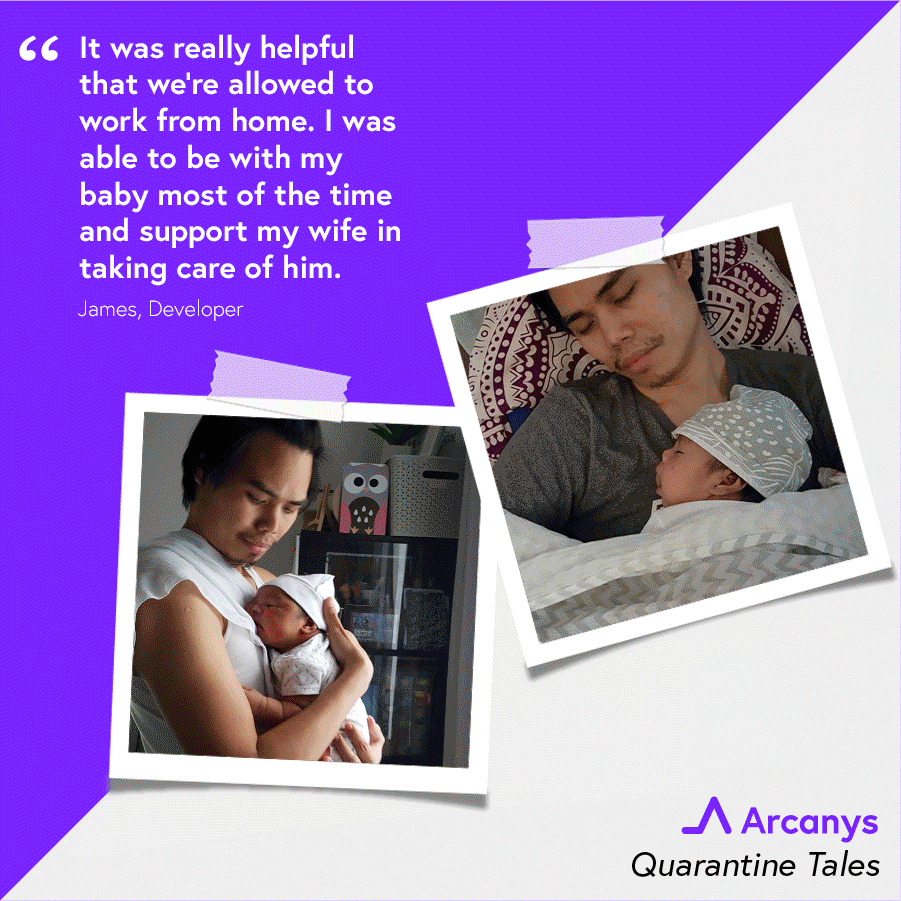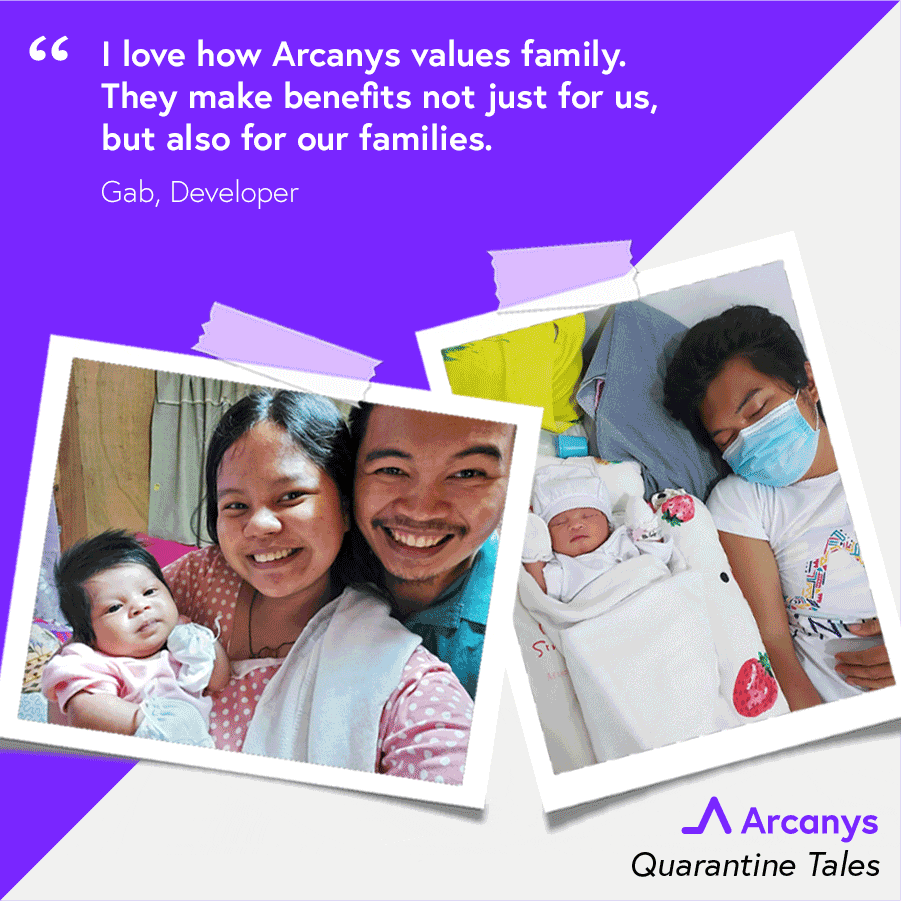 Take it from James, Lory, Lenz, Daryl, Gab, Reuben, and recently hitched Aldee. Our loved ones are definitely worth staying home for.
Getting fun hobbies 🎮🎨🖌️
Whether you're playing video games or indulging your creative side with arts and crafts… having time for yourself is always a balm to the soul.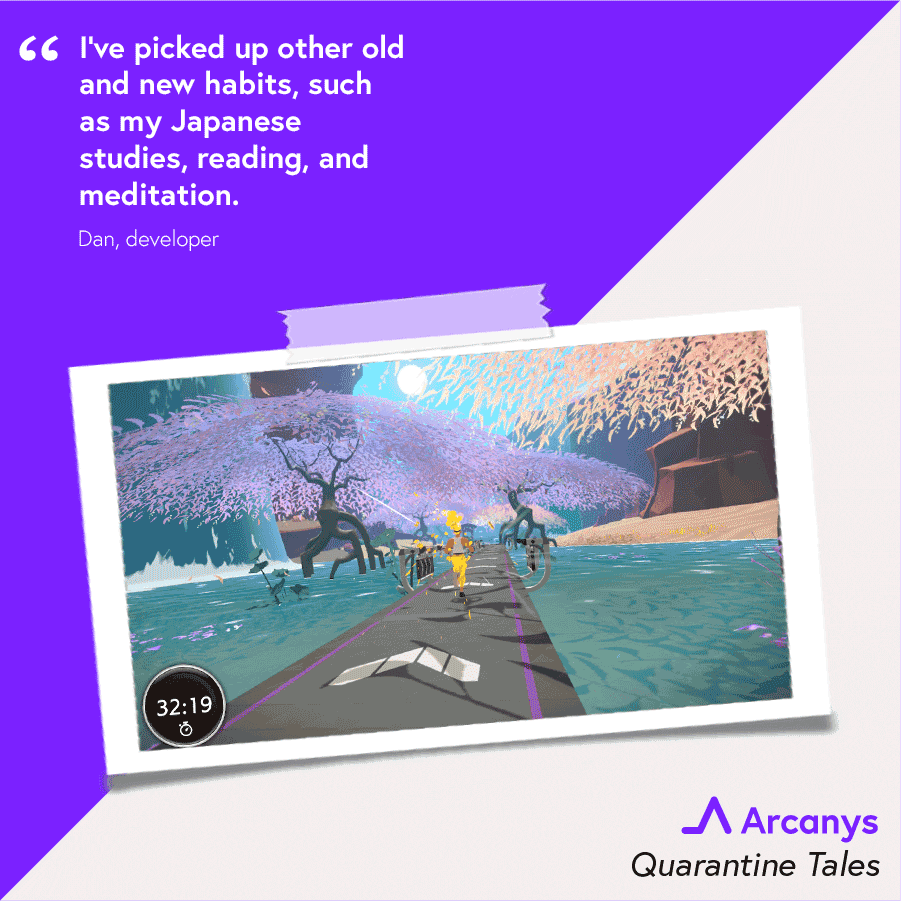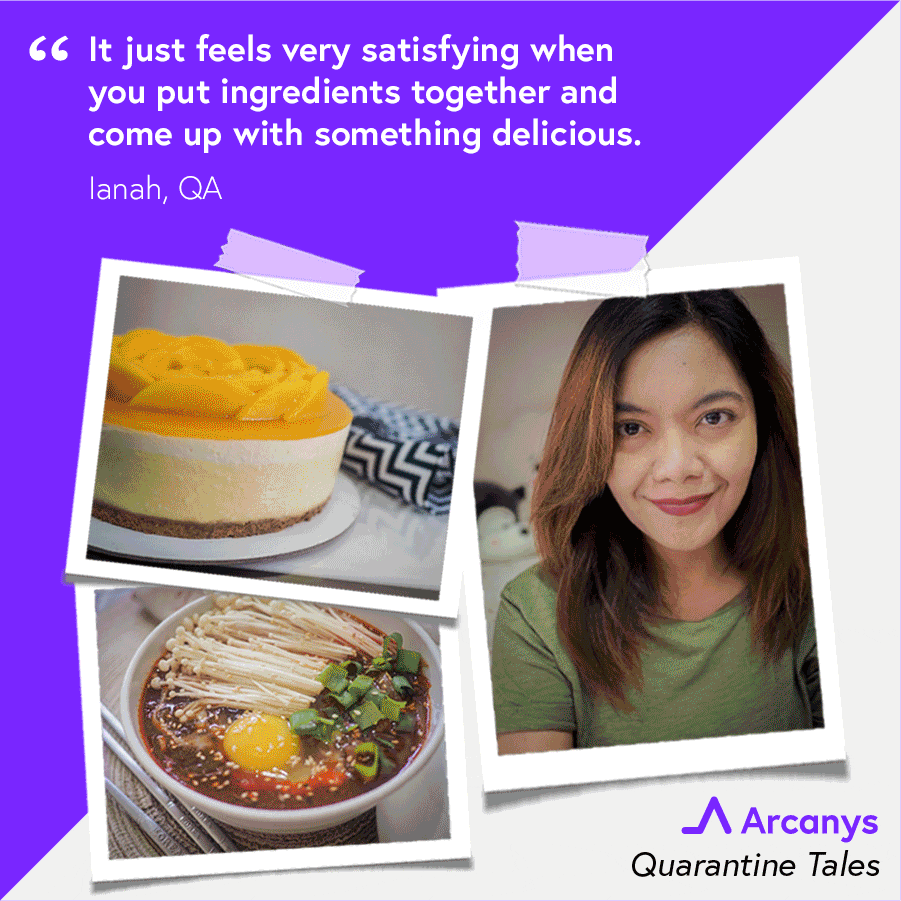 Having time for some R&R is as important as work. Read their stories and find out what old and new habits Dan and Ianah have picked up, how Earvin, Erick, and Paolo continue to explore their creative sides, and how books saved Kam, Van, and Destiny from idleness during quarantine.

Restrictions have certainly eased up in the Philippines since 2021 started. People are, however, still advised to keep safe and stay at home. And so the Quarantine tales continue.
We leave doors open for new opportunities 💡
And don't forget, Arcanys always keeps its doors open for candidates. Check out our open jobs and send us your CV today! Or refer a friend to us to get a reward.